There aren't any Events on the horizon right now.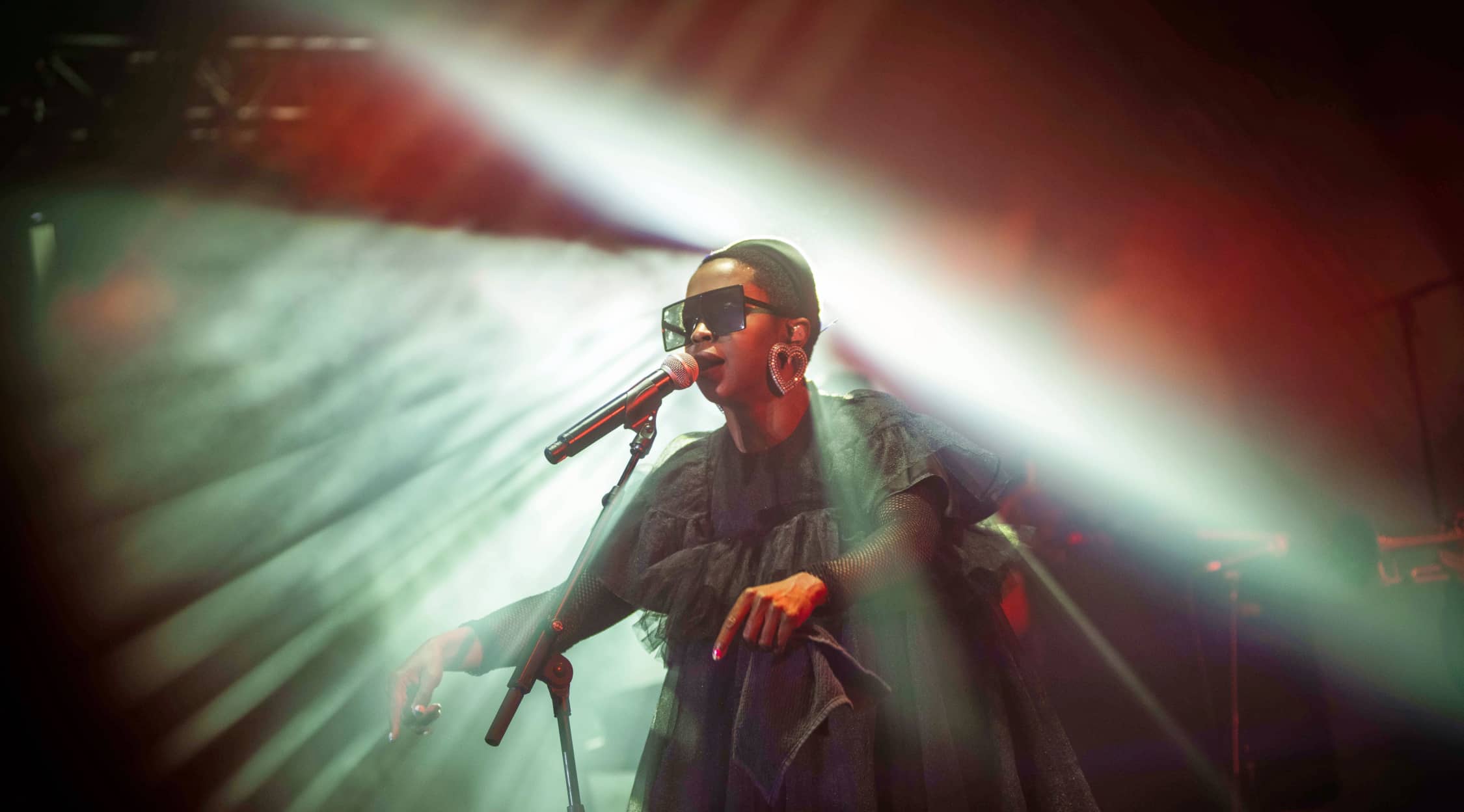 Zuma Press
Lauryn Hill Tickets
Lauryn Hill Tickets
Lauren Hill is the 1980s neo-soul artist whose masterpiece album The Miseducation of Lauryn Hill won five Grammy Awards, the first female artist to earn five in one night. The album received a total of 10 Grammy nominations, including Album of the Year, Best R&B and Best New Artist. Fan favorite songs from the album include "Doo Wop (That Thing)," "Everything is Everything" and "ExFactor."
Lauryn Hill Life's Lessons
Lauryn Hill met Wyclef Jean and Prakazrel "Pras" Michel in high school. They formed the group The Fugees and produced two albums, Blunted on Reality and The Score. The group had moderate success before Hill went solo. The Miseducation of Lauryn Hill received eight US certified platinum; seven Canada certified platinum and other international awards. After having major success with her debut solo album, Lauryn Hill's personal life would not fare as well. In 2013, she was sentenced to three months in prison and an additional three months under house arrest for tax evasion. Hill also settled a legal matter with her group members for an estimated $5 million for not giving the group proper credit for its contribution to her solo album. Lauryn disappeared from the music scene for several years due to her tumultuous personal and professional life. Since the prison term and paying the settlement to her former group members, Lauryn Hill has reemerged and is currently touring to celebrate the 20th anniversary of The Miseducation of Lauryn Hill.
Where can I buy Lauryn Hill tickets?
Fans can purchase tickets to Lauryn Hill concerts at StubHub via the mobile app or the website. StubHub uses FanProtect to provide a safe and secure ticket purchase.
Where is Lauryn Hill playing?
Lauryn Hill is currently performing on stages such as Oakland's Fox Theater, London's O2 Arena and Belly Up in Aspen, Colo. You'll also find them at festivals in the UK, Switzerland, Germany and more. StubHub has complete tour information online or on its mobile app, which you can download for free on your smartphone.
Will Lauryn Hill perform at a city near me?
Visit StubHub to check for Lauryn Hill concerts near your city.
What can I expect at a Lauryn Hill concert?
Lauryn Hill's neo-soul sound has influences from some of her favorite artists, such as Stevie Wonder, Marvin Gaye and Aretha Franklin. Fans can expect to vibe to Lauryn's deep-throated soulful sounds and unique lyrical style. Grammy-nominated rap artist Nas will be joining Lauryn Hill during her 2019-2020 tour, which now includes New Zealand. Nas is a well-known artist whose most popular songs include "If I Ruled the World" and "One Mic." Adoring fans can sing along to their favorite Lauryn Hill hits and be pleasantly surprised by the introduction of new Lauryn Hill music.
Who are the other performers with Lauryn Hill?
Lauryn Hill is currently performing at several festivals and outdoor concerts that feature other jazz and R&B musicians. Hill is also scheduled to perform with Nas and Mary J. Blige. Check StubHub for the most up-to-date information.
How long is a Lauryn Hill concert?
Lauryn Hill fans can expect to be entertained for approximately 2 to 2.5 hours.
What other artists have similar music to Lauryn Hill?
Mary J. Blige, John Legend, Nas and Joss Stone all have a deep, soulful R&B and hip-hop style similar to Lauryn Hill.
What is on a Lauryn Hill setlist?
You can expect Lauryn Hill's setlist to include many fan favorites, such as "Intro," "Lost Ones," "Everything Is Everything," "Superstar," "When It Hurts So Bad," "Final Hour," "Every Ghetto, Every City" and "Forgive Them Father." However, she often changes the setlist to reflect her mood and what she wants to play at that time.
Back to Top