We didn't find any Events nearby, but here's what's happening in other cities.
LCD Soundsystem tour venues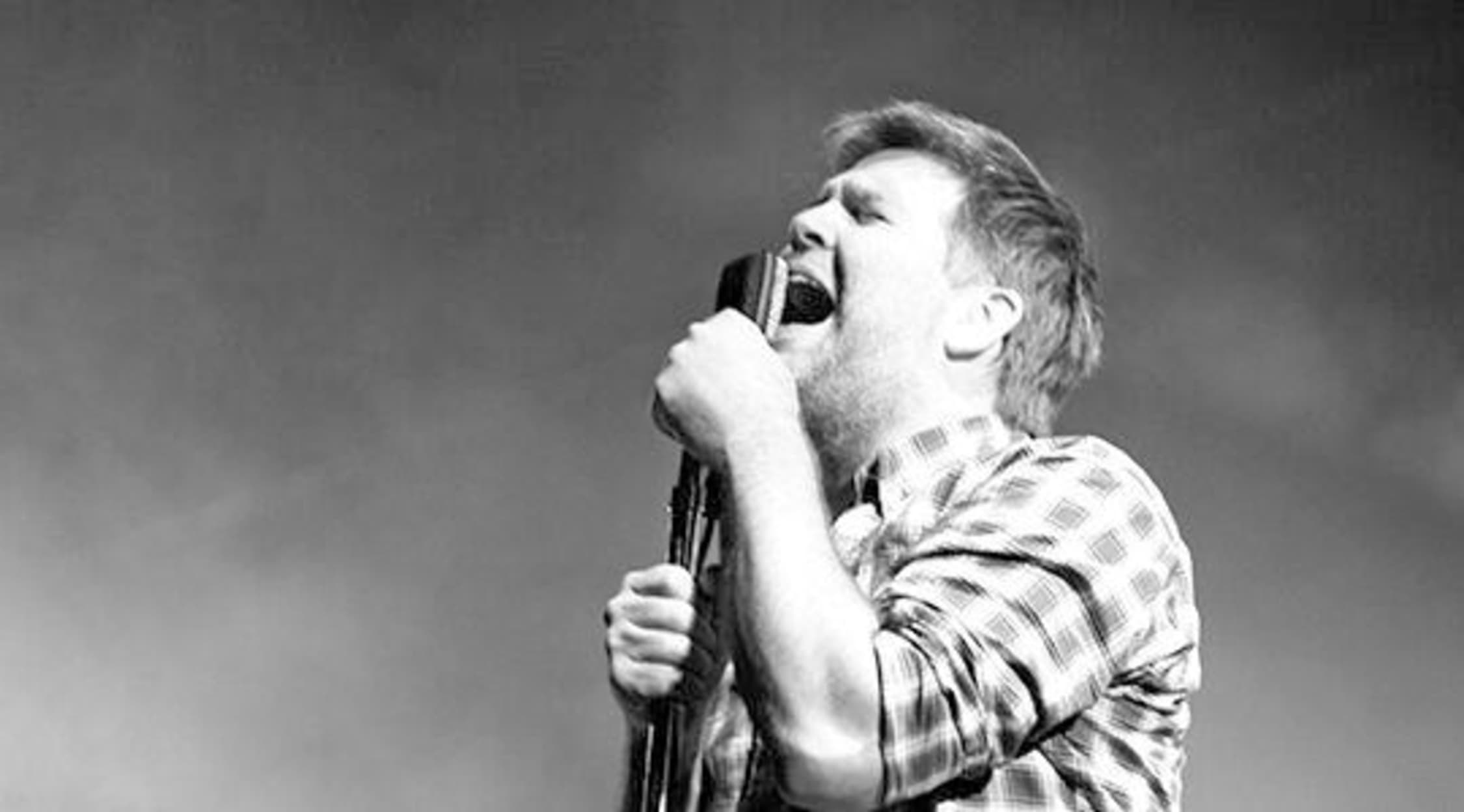 Alamy
LCD Soundsystem Tickets
LCD Soundsystem Tickets
Formed in 2002 by James Murphy, the co-founder of DFA Records, LCD Soundsystem broke into the music scene with the neo-disco dance track "Losing My Edge." This American band from Brooklyn, N.Y., followed up this song and other singles like "Give It Up," "Yeah" and "Movement" with its first album, LCD Soundsystem, in 2005. This album garnered critical acclaim and brought the band worldwide attention as well as nominations for Best Electronic/Dance Album and Best Dance Recording at the 2005 Grammy Awards. Since then, LCD Soundsystem has continued to produce albums and tour at venues and festivals all over the world. LCD Soundsystem's live shows bring its audiences energetic performances, playing songs from the band's nearly 20-year history for its loyal fans.
Fusing Rock and Electronica
LCD Soundsystem is known for fusing various types of music to create unique, upbeat songs. Its first album was classified within the electronica and dance genres, and the group has continued to push the boundaries with sounds and rhythms in its subsequent releases. The song "45:33," released as part of an advertisement for Nike, is a testament to this group's innovative approach to creating music. As its name would suggest, the track is more than 45 minutes long and features interweaving jazz, disco, electronic and rock sounds throughout its duration. In 2006, LCD Soundsystem released its second album, Sound of Silver, to further critical acclaim. The band followed this release with covers of popular alternative rock songs such as Joy Division's "No Love Lost." After temporarily disbanding in 2011, the band reunited in 2015 and released the song "Christmas Will Break Your Heart" in December of that year. Its subsequent album, American Dream, became its first to reach the Billboard 200's No. 1 spot, and it won Best Alternative Music Album at the 2018 Grammy Awards.
Where can I buy LCD Soundsystem tickets?
You can purchase tickets for LCD Soundsystem concerts at StubHub, the world's largest online ticket marketplace.
What band members are in LCD Soundsystem?
The current members of the band consist of frontman James Murphy, along with Nancy Whang, Pat Mahoney, Gavin Rayna Russom, Tyler Pope, Al Doyle, Matt Thornley and Korey Richey. Guitarist and drummer Phil Mossman performed and recorded with the band from 2004 to 2011. LCD Soundsystem has also performed live and toured with musicians Jerry Fuchs, JD Mark, Phil Skarich and David Scott Stone.
Will there be an LCD Soundsystem tour in 2019?
After a nearly five-year break, LCD Soundsystem reunited to produce new albums and many new tracks. The band continues to perform around the world, frequently making stops in the United States, Europe, Australia and Asia. In 2019, the band will play in major cities worldwide, including San Francisco, Los Angeles, New York City, Chicago, Barcelona, Queensland, Copenhagen, Berlin and many others.
What is an LCD Soundsystem show like?
Frontman James Murphy is known for his relaxed stage presence during performances. It's not uncommon for him to laugh and smile with the audience, occasionally walking around the stage and sipping wine when he's not singing. However, despite his relaxed demeanor, LCD Soundsystem is known for having energetic shows with dazzling light and sound effects to accompany its upbeat dance grooves that keep audiences in awe throughout the performance. The length of a show depends on how many bands are featured with LCD Soundsystem, but expect to spend three or four hours altogether enjoying the group's music. There's typically a break between the opening band and LCD Soundsystem's performance.
Which bands are similar to LCD Soundsystem?
LCD Soundsystem's success with fans and critics alike has cemented its place in modern music history. Many bands have been inspired by its sound, including popular groups like Vampire Weekend, Tame Impala and Arcade Fire.
What is LCD Soundsystem's setlist like?
The band will usually play its biggest hits at each show, including "Losing My Edge," "Yeah" and the very popular "Daft Punk is Playing at My House." It also will occasionally play covers of songs by other bands as well as tracks from each of its albums.
Back to Top