We didn't find any Events nearby, but here's what's happening in other cities.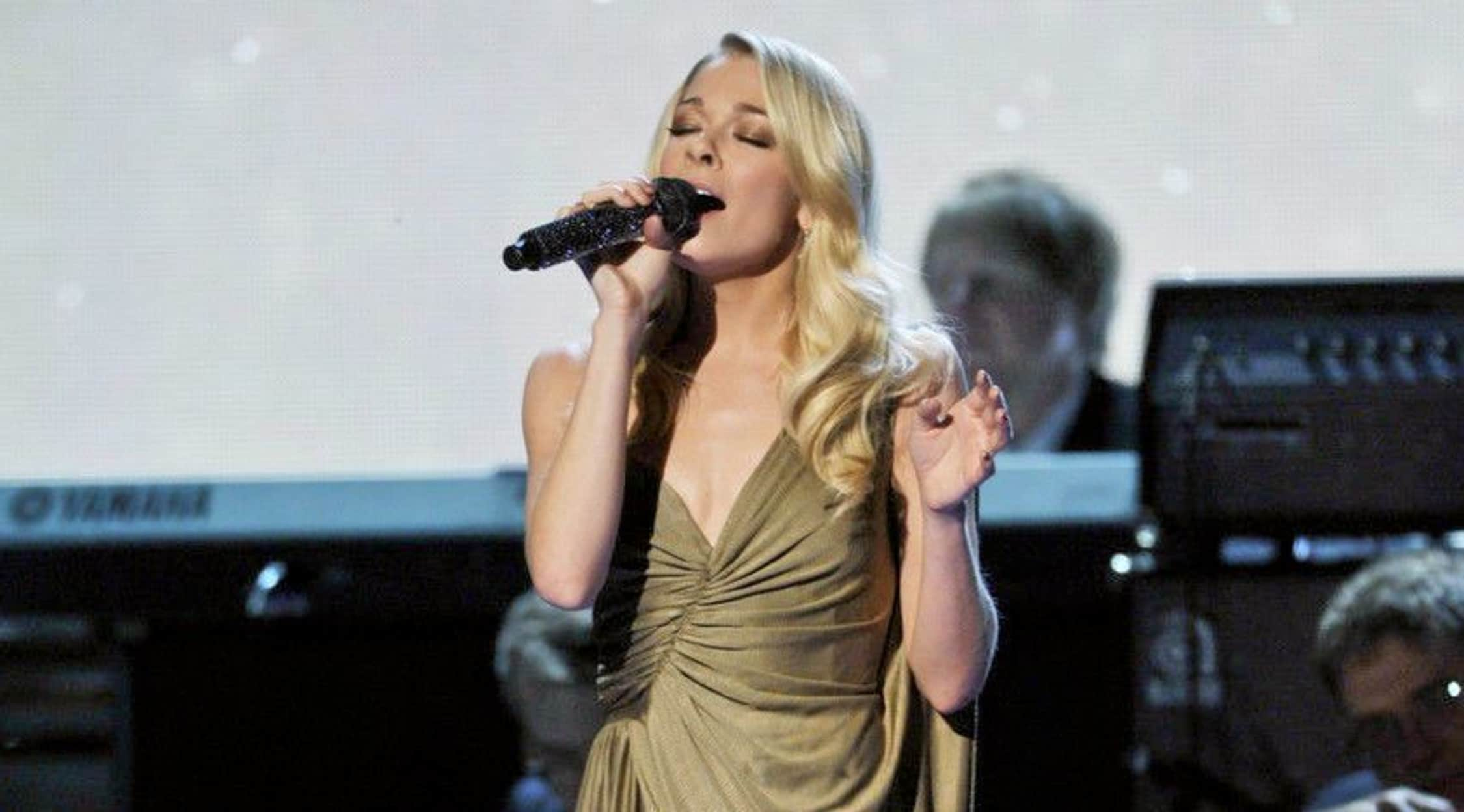 Rovi
LeAnn Rimes Tickets
LeAnn Rimes Tickets
In 1996, country music fans hailed the rise of "the next Patsy Cline" when Margaret LeAnn Rimes Cibrian, aka LeAnn Rimes, released her debut album Blue. Although she was only 13 at the time, her vocal quality was mature and filled with emotion, allowing Blue to quickly reach No. 1 on the "Top Country Albums" chart and propel her to a Grammy for Best New Artist and another for Best Female Country Vocal Performance of the lead single from the album, also called "Blue." The album eventually went multiplatinum and placed her solidly in the country music scene. Since then, she has gone on to sell 37 million records and earned more nods and awards from the Grammys, the Academy of Country Music, World Music Awards, the American Music Awards and Meteor Music Awards.
An Early Powerhouse
LeAnn Rimes began her singing career early in life. By the time she was 9, she had toured the United States with her dad, Wilbur Rimes, who helped her build her career. She also sang the National Anthem at Dallas Cowboys games. Eventually, her father made recordings of his daughter's singing, releasing albums with the independent record label Nor Va Jak by the time she turned 11. In 1990, LeAnn Rimes attracted fans on Star Search, a precursor to American Idol. She sang in the "Junior Vocalist" category. Although she didn't win the final round, her appearance on that show proved to be a springboard for her career.
Where can I buy LeAnn Rimes tickets?
If having no LeAnn Rimes tickets has turned your mood blue, then check out the offerings at StubHub, a safe and secure online ticket-sales marketplace with a reassuring FanProtect guarantee.
Is LeAnn Rimes going to be in concert near me?
LeAnn Rimes has tour dates in 2019. She'll be appearing at venues like the Scera Shell Outdoor Theatre in Orem, Utah, and the Chandler Center for the Arts in Chandler, Ariz.
What is her singing style?
Rimes uses her soprano voice in an emotionally expressive way that is often compared to that of Patsy Cline. Her vocal quality has been called powerful and rich, and her voice range is just over three octaves.
What songs does LeAnn Rimes like to sing when she's in concert?
She often starts out with "Blue," the song that made her famous. She also sings "Can't Fight the Moonlight," "Commitment," "Crazy Woman," "Good Hearted Woman," "He Stopped Loving Her Today," "Help Me Make It Through the Night" (a Kris Kristofferson cover), "How Do I Live," "How to Kiss a Boy," "I Can't Be Myself," "Nothin' Better To Do," "Probably Wouldn't Be This Way," "Something's Gotta Give," "Swingin'," "The Only Mama That'll Walk the Line," "What Have I Done" and "You've Ruined Me." Other songs she sometimes sings in concert include "Hallelujah," "Long Live Love," "Mother" and "The Story" (a Brandi Carlile cover).
Who influenced LeAnn Rimes as an artist?
Several artists have influenced LeAnn's work and her sound over the years, the major one being Patsy Cline, to whom she has often been compared. Her 1999 album LeAnn Rimes is more or less a tribute album to her singing heroine. Half of the songs on the album were made hits by Patsy Cline. She also loves Barbara Streisand, Reba McEntire and Wynonna Judd.
What are some of her notable performances with other artists?
In 1999, LeAnn Rimes took part in VH1's Divas Live '99. The show was part of the network's Save the Music initiative. Rimes sang her song "How Do I Live" and "Written in the Stars," a 1999 release for which she teamed up with Elton John. The night featured an all-star line-up, including Tina Turner, Elton John, Cher, Faith Hill, Whitney Houston, Mary J. Blige, Chaka Khan, Treach and Brandy.
Which other artists' music might LeAnn Rimes fans enjoy?
LeAnn Rimes fans might also like Faith Hill and Mariah Carey. Find tickets for these performers' shows and many more at StubHub.
Back to Top