There aren't any Events on the horizon right now.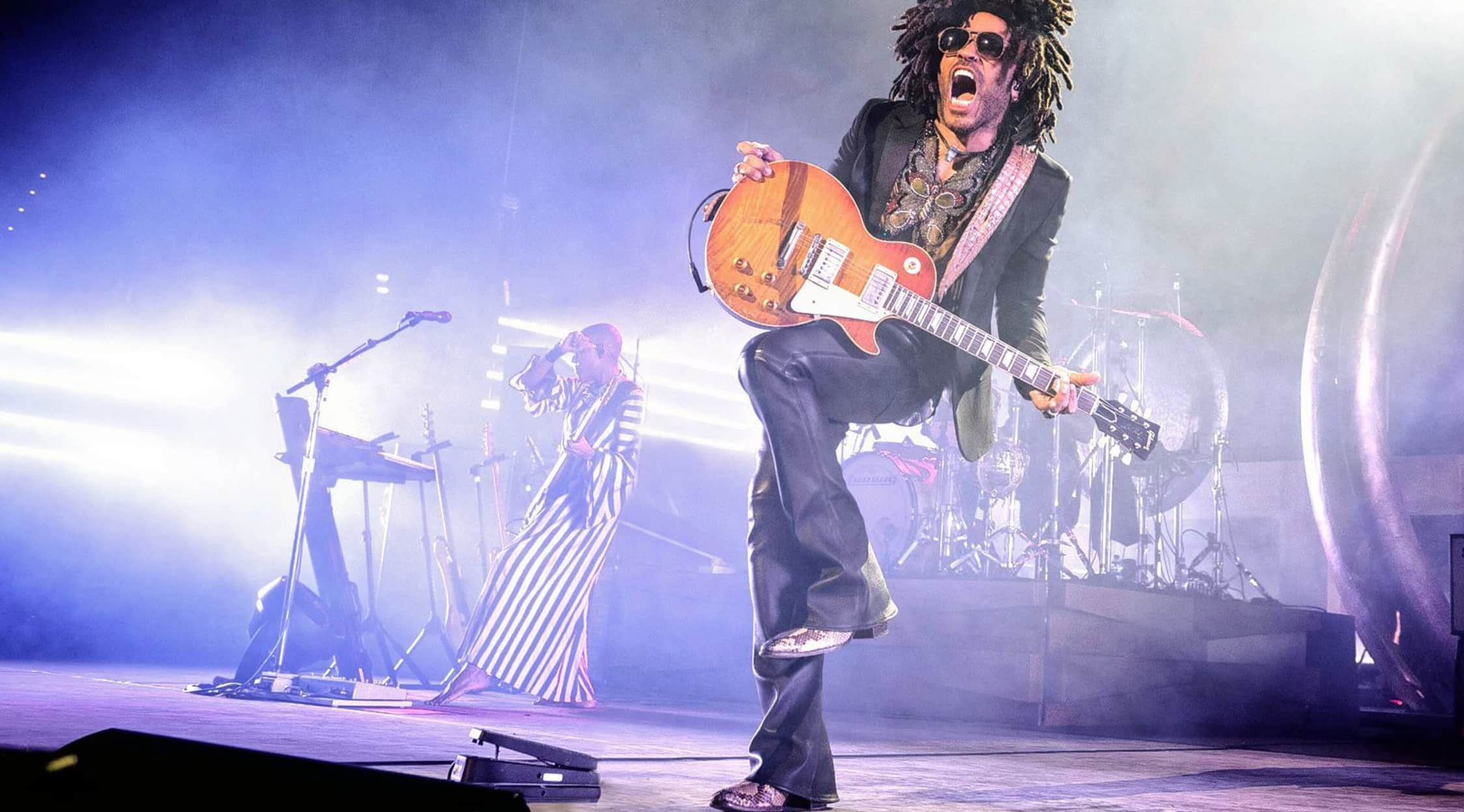 Zuma
Lenny Kravitz Tickets
Lenny Kravitz Tickets
Lenny Kravitz is a singer, songwriter, guitarist and producer from New York City. With elements of rock, funk, soul, psychedelia and reggae, his music transcends genres and easy classifications. Befitting the eclectic nature of his music, he cites Stevie Wonder, Miles Davis, Bob Marley, the Rolling Stones and many others as key influences. Apart from his music career, Kravitz has starred in Zoolander, The Hunger Games, The Butler and the 2009 film Precious, for which he was nominated for NAACP and Screen Actors Guild awards. He also owns and operates an interior design company in Manhattan.
The Power of Soul
Lenny Kravitz began developing his debut album in the late '80s with collaborators Henry Hirsch, an engineer, keyboardist and bassist, and Karl Denson, who played saxophone and toured with Kravitz for several years. Kravitz initially chose the alias Romeo Blue as his stage name but found it an inauthentic expression of his true self. On Sept. 6, 1989, Kravitz released his debut album, Let Love Rule, through Virgin Records. Impressed by his nascent talent, Tom Petty invited Kravitz to join him on his tour. This set the stage for greater success to come. His third album, Are You Gonna Go My Way, achieved 2x platinum status in the United States and reached No. 1 in several other markets. The albums 5 in 1998 and Lenny in 2001 captured an artist in full command of his talent. His follow-up albums, including Baptism in 2004 and It Is Time for a Revolution in 2008, also proved to be a success. Kravitz has received nine Grammy Award nominations. Between 1999 and 2002, he won the Best Male Rock Vocal Performance award four successive years for "Fly Away," "American Woman," "Again" and "Dig In." He has also won an MTV Video Music Award, a BRIT Award, a DJ Award and an American Music Award, among others. One of the high watermarks of his career was a 2015 appearance alongside Katy Perry at the Super Bowl XLIX halftime show.
Where can I purchase Lenny Kravitz tickets?
StubHub, the world's largest source for tickets, offers an easy and convenient way to shop for and purchase tickets to Lenny Kravitz concerts.
Is Lenny Kravitz touring in 2019?
This year, Lenny Kravitz plans to extend his Raise Vibration tour, which began in 2018 to promote his newly released album. He will embark on a month-long North American leg of the tour between Aug. 21 and Sept. 21.
Where is Lenny Kravitz playing?
Lenny Kravitz is touring throughout the United States and Canada. He will appear at several famous venues, including Radio City Music Hall in New York, NY, the Fox Theatre in Detroit, Mich., and The Met in Philadelphia, Pa. In Canada, he will appear at the Bell Centre in Montreal, Quebec, and the Budweiser Stage in Toronto, Ontario. Before the North American leg of his tour, he was performing throughout Europe.
What is Lenny Kravitz's tour set list like?
Kravitz's set list typically includes "We Can Get It All Together," "Dig In," "Bring it On," "Fly Away," "American Woman," "Fields of Joy," "Freedom Train," "Stillness of Heart," "It Ain't Over 'Til It's Over," "Can't Get You Off My Mind," "Low," "I Belong to You," "Mr. Cab Driver," "Bank Robber Man," "Are You Gonna Go My Way," "Love Revolution," "Let Love Rule" and "Where Are We Runnin'?" The exact set list is subject to change at any time.
How long is a Lenny Kravitz concert?
Depending on the venue, a concert may last for more than two hours as Kravitz plays a wide selection of songs from his repertoire with his onstage band.
Which artists are similar to Lenny Kravitz?
If you want to experience more music like Lenny Kravitz's, then you should check out Grammy-winning singer and songwriter Ben Harper, who specializes in rock, soul, funk, reggae and blues.
Back to Top