We didn't find any Events nearby, but here's what's happening in other cities.
Les Cowboys Fringants tour venues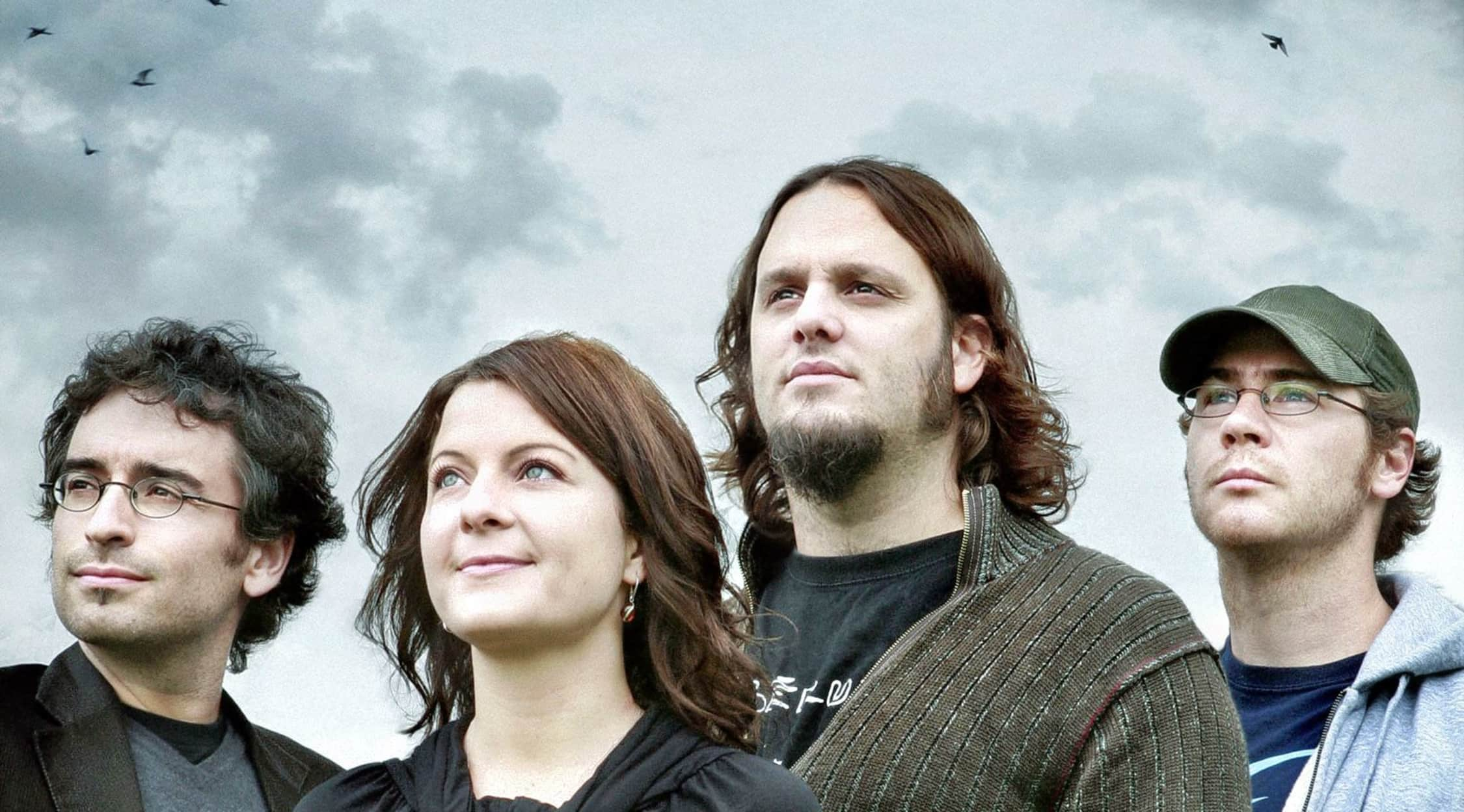 Rovi
Les Cowboys Fringants Tickets
Les Cowboys Fringants Concert Schedule
Les Cowboys Fringants, or The Frisky Cowboys, have developed quite a devoted cult following throughout Quebec since forming in 1997. This alternative rock band performs modernized Quebec folk music, and they put their own unique spin on every song they release. Les Cowboys Fringants infuse their music with elements of punk, folk, and even country, and they have consistently been one of the most in-demand live acts throughout Quebec for nearly two decades now, and their fame and popularity has even spread far outside of Quebec's borders. No matter where or when Les Cowboys Fringants perform, you can bet that they will put on a phenomenal and unforgettable live show!
On February 26th, Les Cowboys Fringants will be rocking out on stage at the Metropolis in Montreal, Quebec, and this show is already generating major buzz from music lovers throughout Quebec. This exciting Cowboys Fringants show is expected to be one of the most buzzed about music events of the season, and you can bet that the tickets will fly fast. So don't be caught without your tickets to an upcoming Cowboys Fringants show—grab yours right here on StubHub before it's too late! Hurry, though, because this is one knockout performance you won't want to miss!
Les Cowboys Fringants Background
Les Cowboys Fringants is a neo-traditional folk band based in Quebec, Canada. The lineup consists of Karl Tremblay, Jean-Francois Pauze, Marie-Annick Lepine, Jerome Dupras, and Simon Landry. Together, these artists put on some of the most mesmerizing and infectious live folk concerts around, which is why they have achieved such an extraordinary following over the years. Les Cowboys Fringants formed in 1997, and they have been a beloved force in Quebec's music scene ever since—their fandom even has its own nickname, "Les Cousins Fringants." Les Cowboys Fringants became a driving force in the neo-traditional Quebecois music, which blended traditional folklore with political songwriting, and over the years the group has written on everything from poverty and environmentalist to Quebec independence and suburban life. Les Cowboys Fringants don't shy away from any political or social subject, and they weave these subjects into their unique and wildly infectious folk rock songs. Because of their unique angle on songwriting and their infectious rhythms and melodies, Les Cowboys Fringants have established themselves as one of the strongest acts in the Quebec music scene.
It's been nearly two decades since Les Cowboys Fringants first came together to form their beloved folk band, and now you just might get to see this popular act live in concert—all you have to do is purchase your Les Cowboys Fringants tickets here on StubHub and you will be well on your way to seeing this beloved band in person! Whether you have seen Les Cowboys Fringants in concert numerous times or have yet to catch this famed Quebec band in action, you certainly shouldn't miss out on the opportunity to see them in action in the upcoming year. So act fast and purchase your Les Cowboys Fringants tickets right here on StubHub and get ready to sing and dance along to some of your favorite neo-traditional Quebecois songs! Hurry, though, because these Cowboys Fringants tickets surely won't last much longer—check out StubHub's ticket selection today!
Greatest Hits
Over the course of their illustrious career, Les Cowboys Fringants have released over a dozen albums, some of which have been recorded live. All of their works, however, are loaded with popular Quebec folk rock hits, and you just might get to hear these awesome songs performed live in concert! Some of the most popular Les Cowboys Fringants hits include tracks like "Les etoiles filantes," "Plus rien," "Le Shack a Hector," "Ces temps-ci," "En Berne," "L'Hiver Approche," "Comme Joe Dassin," "La Tete Haute," "Droit devant," "Huit Secondes," and "Mon Chum Remi." Now you might be able to hear your favorite Cowboys Fringants hits live in concert—all you have to do is purchase your tickets on StubHub before the opportunity passes you by. So what are you waiting for? Secure your Cowboys Fringants tickets here on StubHub and get ready for a wildly fun live folk music show!
Trivia
While Les Cowboys Fringants have achieved a major fan base in their home country of Quebec, they also have huge fan bases in countries like France, Switzerland, and Belgium.
The Experience
Are you ready to see one of Quebec's most beloved bands live in concert? Then you better act fast and snag your tickets to an upcoming Cowboys Fringants show before all of the other fans swoop them up first. There is no denying the fact that Les Cowboys Fringants have amassed a wildly devoted following over the course of their career, which is why you should hurry and lock down your tickets before they're all gone—hurry and check out StubHub's ticket selection today!
Back to Top
Epic events and incredible deals straight to your inbox.