LIGHTS ALL NIGHT FESTIVAL
We didn't find any Events nearby, but here's what's happening in other cities.
Lights All Night Festival tour venues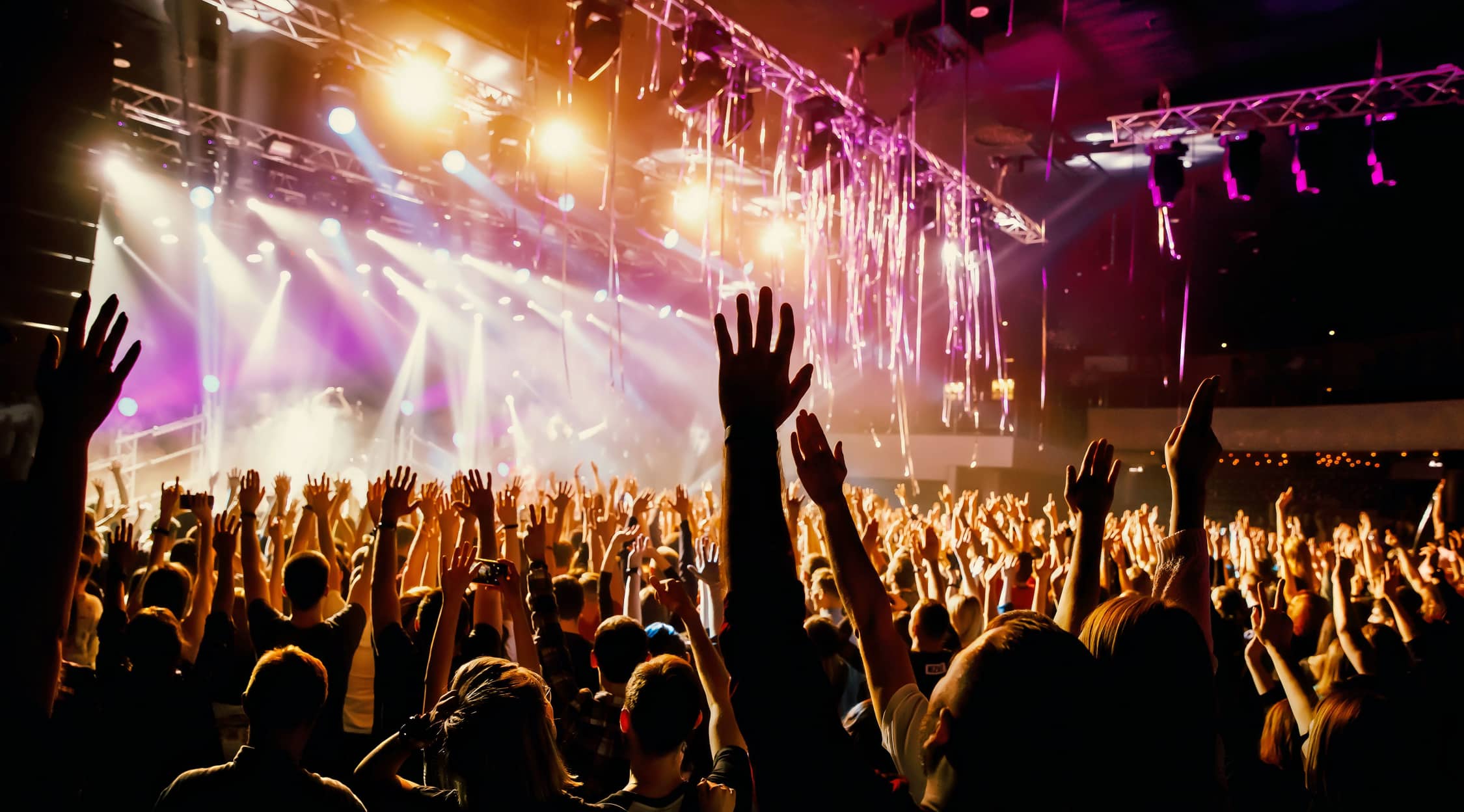 Adobe Stock RF
Lights All Night Festival Tickets
Lights All Night Festival Tickets
The Lights All Night Festival (or LAN) gives electronic dance music (EDM) fans something to celebrate during the winter holidays. LAN takes place in December in Dallas and brings together different kinds of dance music under one roof. More than 30,000 EDM fans have descended upon Dallas in past years to take part in this music festival, which usually takes place during the weekend going into New Year's Eve.
Two Nights of Fun
The Lights All Night Festival takes place on four different sound stages. This setup provides the festival's performers with a platform for their music. Each stage has a different theme, allowing festival-goers to pick and choose which types of EDM music they want to listen to. The Lights All Night Festival is also a place where a form of cosplay gets its due. It is not unusual to see concertgoers show up in neon bow ties, roller skates, LED shoes, electric tape, astronaut suits and unicorn onesies. In the past, the LAN has taken place at a couple of venues, including the Dallas Market Hall and the El Paso Convention Center. Pick up tickets for these performances or learn more about concert schedules at StubHub.
Where can I buy Lights All Night Festival tickets?
Savvy concertgoers know that they're sure to find Lights All Night Festival tickets at StubHub. This internet marketplace offers ticket-buyers a secure way to purchase tickets online thanks to its FanProtect guarantee.
Who are some of the past performers who have played at the Lights All Night Festival?
Past performers at the Lights All Night Festival have included 12th Planet, Zedd, Above & Beyond, Crizzly, Kayz, Totally Enormous Extinct, San Holo, Dinosaurs, A-Trak, Kill the Noise, Nero, Wolfgang Gartner, gLAdiator, Billy the Kid, Galantis, Thomas Jack, Michael Brun, Kaskade, Dirty South, Flosstradamus, The M Machine and Yellow Claw.
What amenities come with buying the tickets?
Festival amenities include excellent food choices on-site as well as drink vendors. Additionally, concertgoers do not have to worry about driving to and from the event. The ticket price includes free Uber rides for festival attendees. To find out about the festival's lineup or event schedule, check online at StubHub.
Are there VIP ticket options available?
Yes. Past VIP passes have afforded fans prime viewing areas for the shows, pre-parties to attend, a place at VIP bars, on-site event hosts, expedited entry into the concerts and private bathroom access.
What is the vibe like at the Lights All Night Festival?
Since the lineup includes all manner of dance music, the vibe is lively. People who go to the Lights All Night Festival love to dance and dress "large." The music includes selections from hip-hop, dancehall numbers and other closely-related electronic music types. Past attendees have described the atmosphere as being similar to that of a sporting event; it is high-energy and filled with pop-culture tidbits. It is also important to note that despite the high-energy vibe of the show, all attendees tend to be very polite. Check out the ticket offerings for this and other festivals at StubHub.
How long does the Lights All Night Festival last?
It is a two-day festival that happens near the end of the year. It is an excellent way for electronic dance music concert fans to celebrate the final days of the year with music.
What are some other events that fans of the Lights All Nights Festival might like?
There are plenty of great music festivals to attend throughout the year. Fans of the Lights All Nights Festival might enjoy attending Coachella, WinterWonderGrass or the Coastal Country Jam.
Back to Top