There aren't any Events on the horizon right now.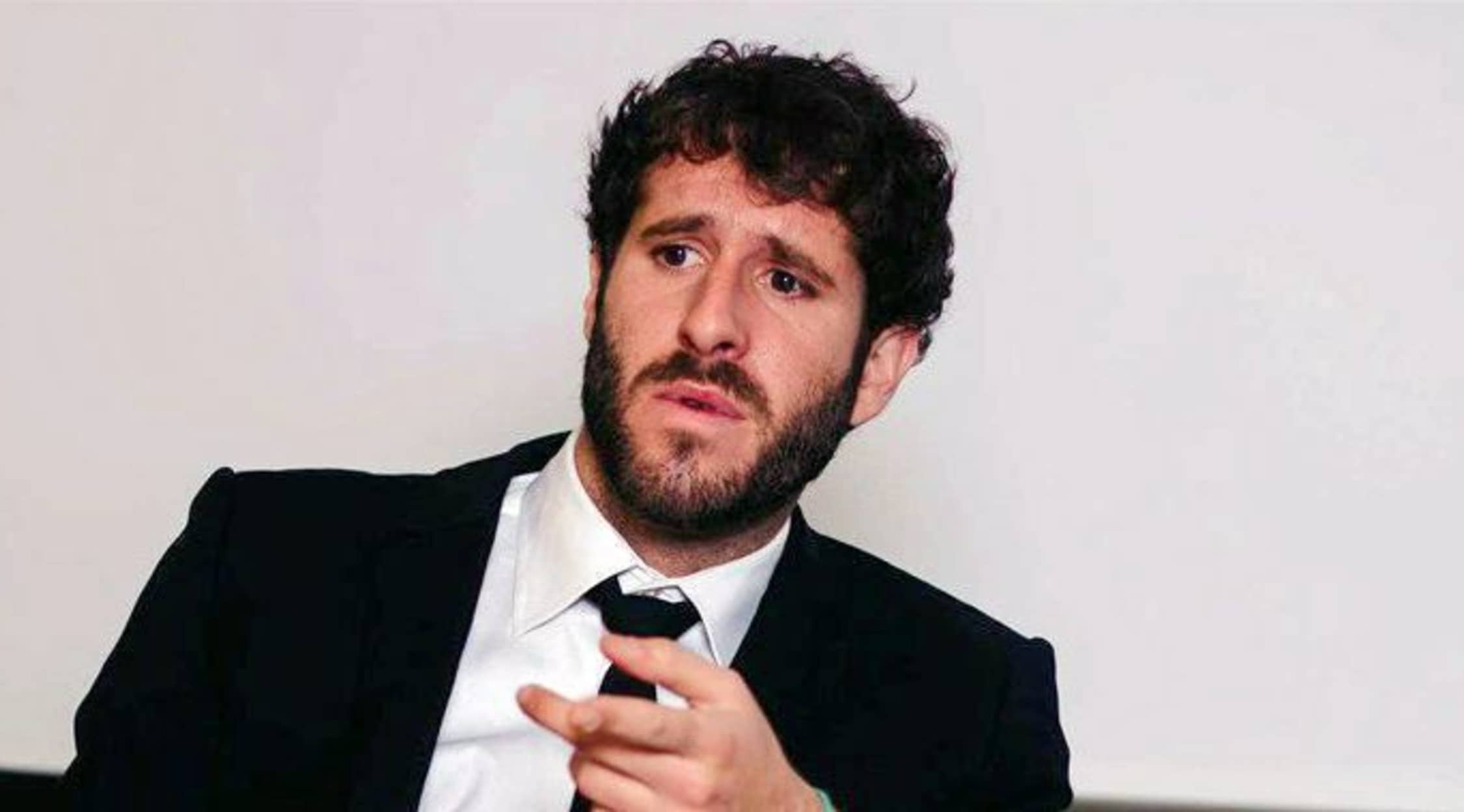 Rovi
Lil Dicky Tickets
Lil Dicky Tickets
After entering the rap scene, Lil Dicky has introduced a creative and witty style of rapping characterized by rapid-fire delivery of lyrics that usually come with a ton of wordplay. Although he originally began his music career to bring some attention to himself as a comedian, he soon dedicated all his efforts to writing and performing. In 2013, he released the lead single from his So Hard mixtape that took a total of two years to create, and it gained over a million views within 24 hours on YouTube. Once "Ex-Boyfriend" went viral, Lil Dicky went on to raise funds for the second stage of his career, and he was soon performing at the Theatre of Living Arts in Philadelphia. In 2018, Lil Dicky also went on his Australian tour, where he revisited some of his roots from prior study abroad days.
From a Freaky Friday to an Earth-Saving Collaboration
David Andrew Burd, now known as Lil Dicky, was born and raised in Philadelphia in an upper-middle-class Jewish family. His upbringing is often the subject of his records, and he steps away from the thoughts surrounding the religion of his family. Once his lyrical ability went viral, artists like Snoop Dogg and Chris Brown took notice. Lil Dicky ended up collaborating with both of these artists relatively soon. The collaboration project allowed Lil Dicky to boost his career even further with songs like "Freaky Friday" and "Professional Rapper," both of which are accompanied by hilarious videos. Outside of his rapping and comedy career, Lil Dicky is also an environmentalist who strongly argues for preserving the earth's natural resources and for fighting against global warming. This is best demonstrated by his song "Earth" that was made with the help of the Leonardo DiCaprio Foundation and a slew of superstar celebrities. With more than 160 million views, the song has allowed Lil Dicky to raise a substantial amount of money that was donated to DiCaprio's foundation.
Where can I buy Lil Dicky tickets?
Fans of Lil Dicky can purchase tickets for his concerts on the largest ticket marketplace in the world at StubHub. Backed by a FanProtect guarantee, the site is equipped with a 360-degree view of selected seats. There is hardly a safer or more convenient method of buying tickets.
Can you name some popular Lil Dicky songs?
"Earth," "Freaky Friday," "Professional Rapper," "Too High," "Pillow Talking," "White Crime," "Molly," "Really Scared," "Personality," "All K" and "Work."
Where is Lil Dicky performing?
You can see Lil Dicky perform in San Diego, Calif., in November 2019.
Who has Lil Dicky collaborated with thus far?
Given the rapper's unorthodox style, many celebrities have already collaborated with him to create original records. Snoop Dogg, for instance, worked with Lil Dicky on "Earth" and "Professional Rapper," which peaked to the No. 1 spot on US rap, indie, and comedy Billboard charts and got certified as platinum by the RIAA. Chris Brown also teamed up with him on "Freaky Friday," which featured cameo appearances from celebrities such as DJ Khaled, Kendall Jenner and Ed Sheeran. There have currently been more than 523 million views on YouTube for that work. Finally, his latest project, "Earth," included Ariana Grande, Justin Bieber, Halsey, Miley Cyrus, Rita Ora, Katy Perry, Sia, Shawn Mendes, Adam Levine, Wiz Khalifa, Kevin Hart, Tory Lanez, John Legend and many others.
Will Lil Dicky tour in 2019?
Although Lil Dicky went on a grand total of six different tours between 2014 and 2018, he has not disclosed any dates or announced any upcoming tours for 2019. His last tour, Life Lessons, was an international engagement with over 30 events spread across multiple continents.
What artists are similar to Lil Dicky?
While Lil Dicky has a unique style that is hardly like any other rapper, his fans may enjoy music from Lil Nas X and Joyner Lucas.
Back to Top