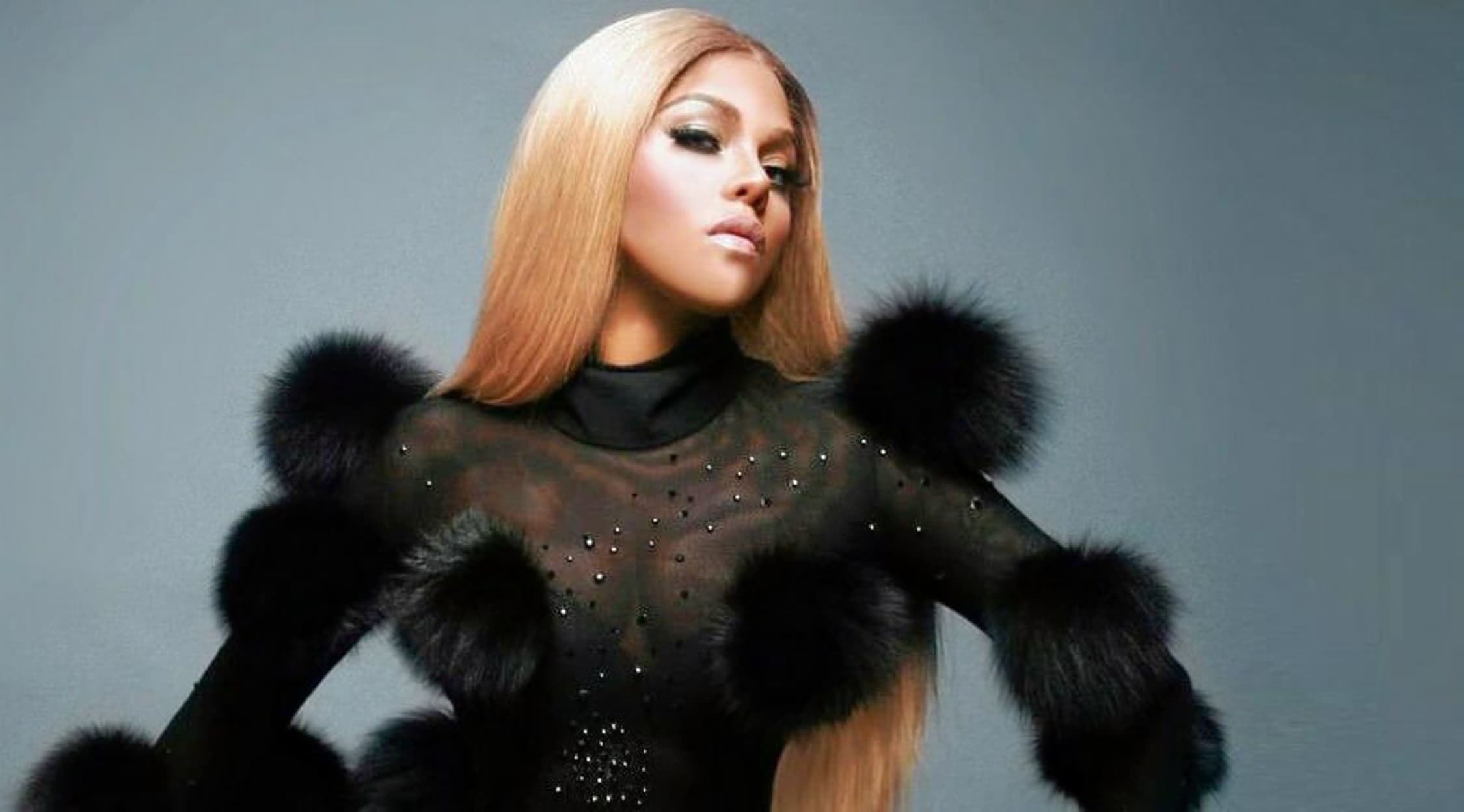 Rovi
Lil Kim Tickets
Lil Kim Concert Schedule
She's one of the fiercest female rappers in history, and now she might be heading to a concert venue near you! That's right—Lil Kim is gearing up to take the stage again, and hip hop fans around the world know that there is nothing quite like a Lil Kim performance. This knockout rapper can put on some of the hottest live shows around, and you won't be able to stop dancing and singing along to her classic hits like "Ladies Night," "Crush On You," and "No Time." Now, you just might have the chance to catch this powerful rapper and performer in concert, and it's a show no hip hop fan should miss!
Come see the Grammy Award-winning Lil Kim in action at the Boom Bash 2015 in Philadelphia! On December 12th, some of your favorite hip hop artists will be taking the stage at Boom Bash in Philadelphia, and lucky attendees will even get to see some stellar performances by Lil Kim! So don't miss out on what is sure to be one of the most talked about hip hop shows of the year and lock down your Boom Bash tickets on StubHub before it's too late—this is definitely one knockout hip hop show you won't want to miss, especially because Lil Kim is the highly anticipated headliner! So hurry and check out StubHub's ticket selection today!
Lil Kim Background
Kimberly Denise Jones, best known now by her stage name Lil Kim, grew up in Brooklyn, New York. Lil Kim's childhood was tumultuous, and she ended up dropping out of school and running away from home when she was just 16 years old. During this time, she started spending time with rappers and hip hop artists, and it was then that Lil Kim met Biggie Smalls. She joined Biggie's collective, Junior M.A.F.I.A, and wowed the world with her powerful rap skills on the track, "Player's Anthem." With a foot in the door of the hip hop world, Lil Kim got to work on her debut solo album, Hard Core, which was released in 1996. The album proved to be an instant success, and proved that she was one of the most talented female rappers on the modern music scene. To this day, Lil Kim is regarded as one of the most influential female rappers in hip hop, as she helped change the playing field for women in hip hop.
One year after Lil Kim's solo debut, her mentor Biggie Smalls was shot and killed. This left Lil Kim devastated and confused about how to go on with her career, but eventually she picked up the pieces and got to work on her follow-up solo album, The Notorious K.I.M. The album, which was largely a tribute to Biggie, went platinum and proved that Lil Kim was more than just a one-hit wonder. She had established herself as a leading force in hip hop, and she proved time and time again that female rappers could dominate the stage and the music charts just as well as male rappers could. Now, you might have the chance to see the talented Lil Kim in concert, because this famed rapper is gearing up for another exciting show! It's not every day that you get to see rap royalty in concert, which is why you should act fast and secure your Lil Kim concert tickets here on StubHub before it's too late. So what are you waiting for? Lock down your Lil Kim tickets on StubHub today!
Greatest Hits
As a solo rapper, Lil Kim has released four studio albums to date: Hard Core (1996), The Notorious K.I.M (2000), La Bella Mafia (2003), and The Naked Truth (2005). All of her albums have charted high on the US mainstream music chart and the US R&B chart. Some of her greatest hits include top-notch rap tracks like "No Time," "Not Tonight," "Lady Marmalade," "The Jump Off," "Magic Stick," "Lighters Up," "Download," and "Whoa." In addition, she has collaborated on songs with artists like Keyshia Cole, Trick Daddy, Christina Aguilera, Ray J, Missy Elliot, and P Diddy. Now you just might get to see this knockout rapper in concert, and it's an experience you will never forget. Grab your Lil Kim tickets on StubHub today!
Trivia
Complex Magazine listed three of Lil Kim's songs on its list of "The 50 Best Rap Songs by Women." The songs were "No Time," "Ladies Night," and "Big Momma Thang."
The Experience
Since emerging onto the hip hop scene in the '90s, Lil Kim has remained one of the most iconic female hip hop stars in the industry. Few rappers can lay down a track as well as Lil Kim can, and now you might get to see this talented artist live in concert. To secure your tickets to an upcoming Lil Kim concert, all you have to do is head to StubHub as soon as possible!
Back to Top