There aren't any Events on the horizon right now.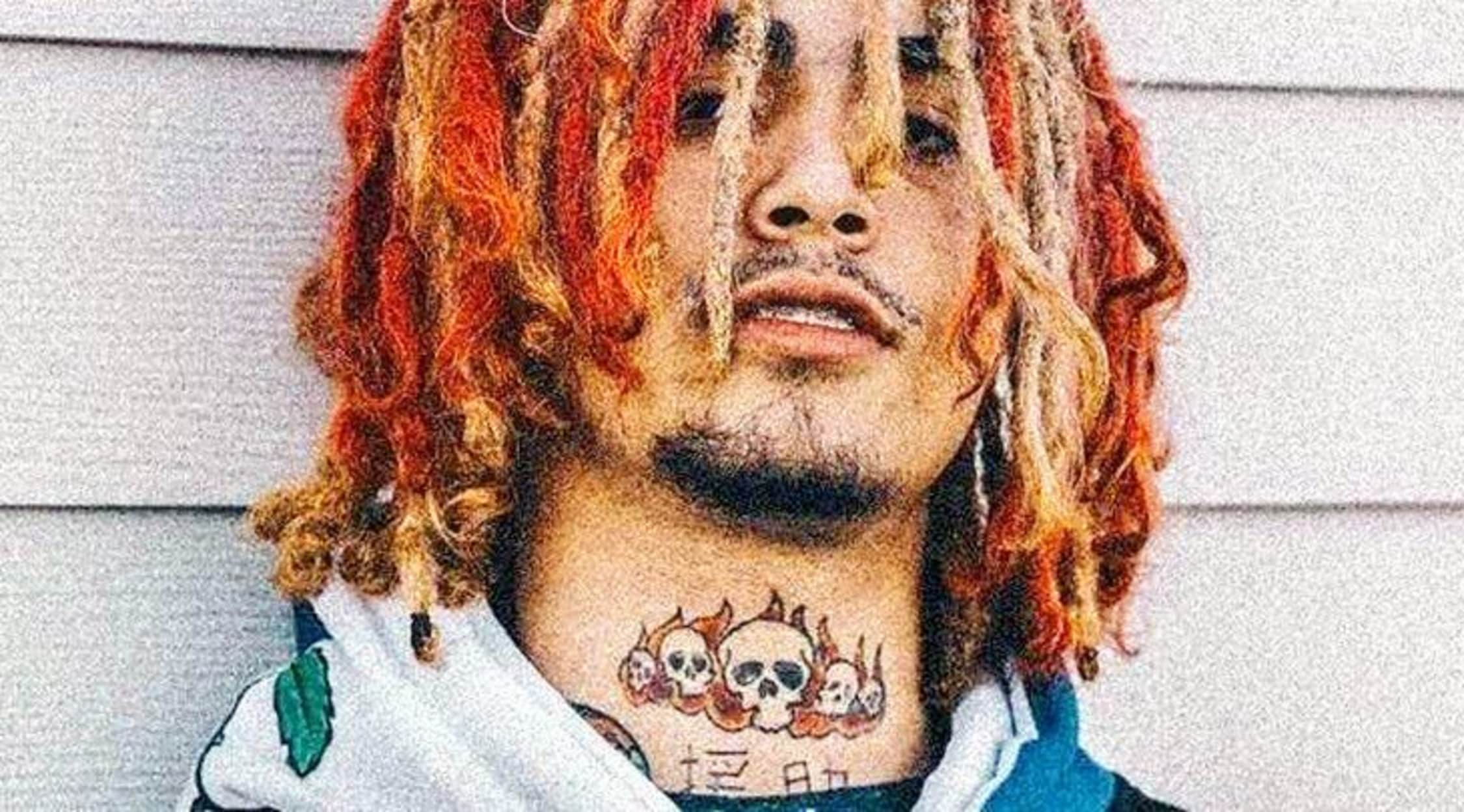 Rovi
Lil Pump Tickets
Lil Pump Tickets
One of the most unlikely rap stars in recent memory, Lil Pump has been a lightning rod for discussion. The Florida rapper has a fairly outrageous sense of style, both in music and appearance. He represents a different breed of rapper compared to the likes of those who came up in the Golden Age of Hip-Hop, but Pump has irresistible energy and charisma that keeps people entertained, and he's collaborated with plenty of beloved rappers, including Kanye West and Lil Wayne.
Getting Pumped Up
Lil Pump was born Gazzy Garcia in Miami. As a teenager, he made friends with another aspiring rapper who eventually became known to the world as Smokepurrp. Pump started rapping with production help from Smokepurrp. Posting songs on Soundcloud, such as "Elementary" and "Drum$tick," Pump's style made him something of a local hero. Barely 17, Lil Pump achieved massive stardom with the release of "Gucci Gang." This track made it to No. 3 on the Billboard Hot 100 chart. Its repetitive nature and catchy hook meant that listeners could play it again and again without getting sick of it. He linked up with Warner Bros. Records, and his first eponymous studio album came out a few months later. This was a very well-received release, and it was boosted by appearances from the likes of Gucci Mane, 2 Chainz and Rick Ross. In 2018, he was nominated at the Billboard Music Awards and the MTV Video Music Awards. For much of 2018, Pump stoked anticipation for his next project. He dropped new singles like "Esskeetit" and "I Love It" featuring Kanye West, and he appeared on The Tonight Show Starring Jimmy Fallon. February of 2019 saw the arrival of Pump's second album, Harverd Dropout. This featured appearances by Lil Uzi Vert, Quavo and YG as well as Kanye West and Lil Wayne.
Where can I buy Lil Pump tickets?
If you're making plans to see Lil Pump, use StubHub to buy your tickets. The process is easy whether you're on your computer or on your smartphone, and the FanProtect Guarantee ensures that you're getting a fair deal.
Where is Lil Pump playing in 2019?
Lil Pump is going to be appearing at the IleSoniq music festival in Montreal. He'll be appearing at the Bud Light Mirage Stage on Aug. 9. He'll also be appearing at the Arizona State Fair in Phoenix on Oct. 19. No other tour dates have been announced. Between 2017 and 2018, Lil Pump performed more than 100 shows in countries such as the United States, Canada, Russia, Sweden, France and Croatia.
What can I expect from a Lil Pump concert?
Going to see a Lil Pump concert is like going to a massive party. Energy is through the roof, both from Pump and his fans. If you love moshing, jumping around and cutting loose, you're likely to love seeing Lil Pump perform.
How long are Lil Pump concerts?
Lil Pump concerts usually last from about 30 to 45 minutes. His sets tend to be longer when he's performing as a headliner as opposed to appearing at a music festival.
What is Lil Pump's tour setlist like?
Lil Pump's tour setlist includes songs from both of his studio albums. Some of the most-played songs during Lil Pump shows include "D Rose," "Boss," "Gucci Gang," "Flex Like Ouu" and "Molly."
Does Lil Pump perform songs that feature other rappers?
Lil Pump has performed live songs that he's featured on with other rappers. These include "I Love It" and "OK," which is a Smokepurrp song he featured on. Pump has also covered songs by other artists, such as "Sad!" by XXXTentacion and "Take a Step Back" by Ski Mask the Slump God and XXXTentacion.
Which producers has Lil Pump collaborated with?
Producers that Lil Pump has collaborated with include Ronny J, TM88, Diablo, Cubeatz, Fizzle and Dee Money.
Which artists are similar to Lil Pump?
If you're a fan of Lil Pump, you might also enjoy artists such as Smokepurrp, Lil Yachty, Ski Mask the Slump God and Kodak Black.
Back to Top
Epic events and incredible deals straight to your inbox.