There aren't any Events on the horizon right now.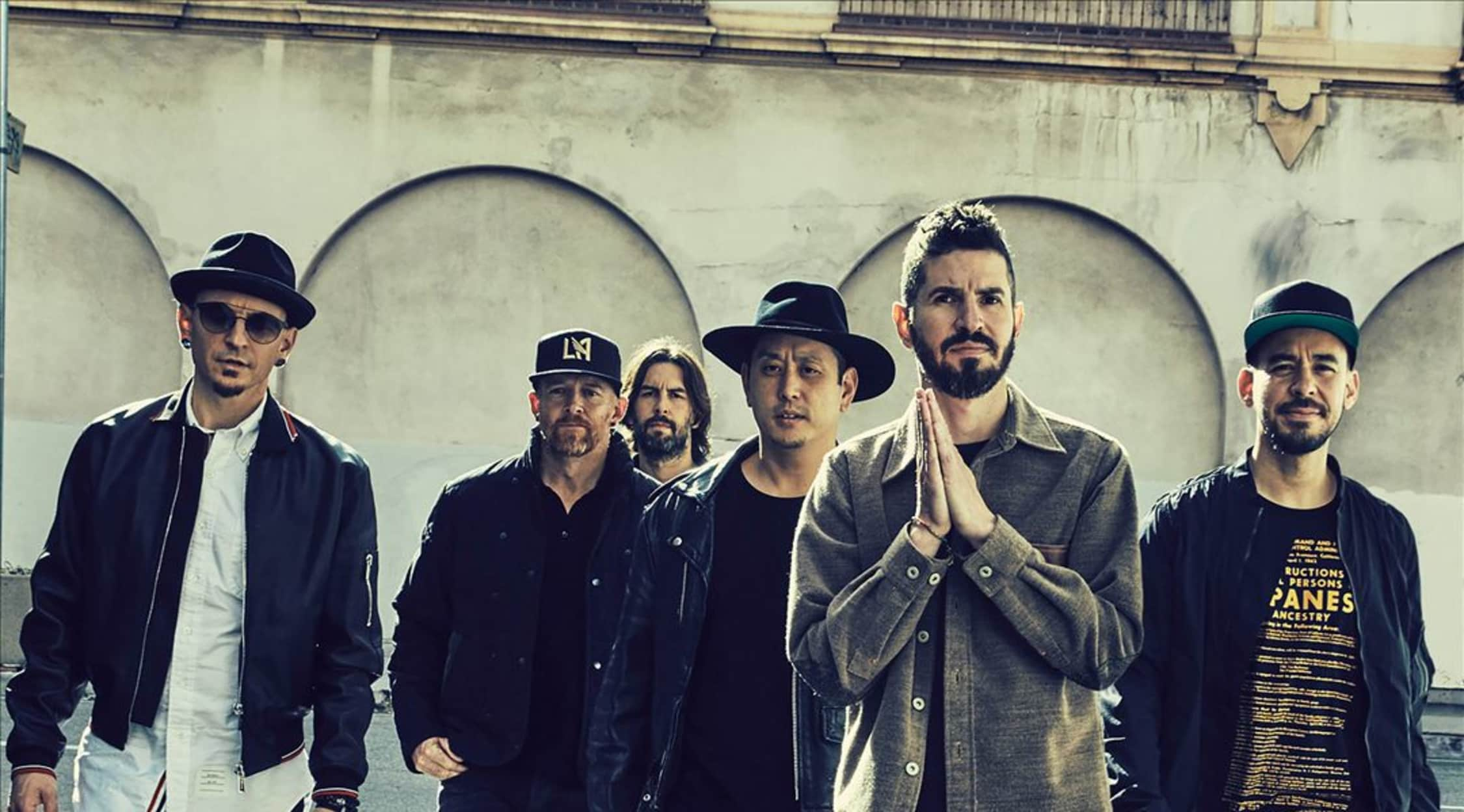 Rovi
Linkin Park Tickets
Linkin Park Tickets
Since the release of the album Hybrid Theory in 2000, Linkin Park has been a staple on the alternative and hard rock charts. That album saw both "One Step Closer" and "Crawling" climb to the top of the charts, which helped it become one of the highest-selling albums of the year and one of the top introductory albums from a band of all time. Linkin Park came together to work on the album One More Light and announced a tour of the same name for 2017 but canceled its plans following the death of its lead singer, Chester Bennington.
One More Light: Last Tour
Mike Shinoda was friends in high school with Brad Delson and Rob Bourdon. The three decided to start a band, which was originally called Xero. This band would see several members come and go before it picked Chester Bennington as its new lead singer. Linkin Park spent more than five years working on its first album Hybrid Theory, which earned the band three Grammy nominations and one win. Linkin Park would later release six additional albums, culminating in One More Light. Though the band had plans to launch a North American tour in support of the album, its plans changed with Bennington's tragic death. The remaining members of the band are undecided as to what they will do in the future but do hope to tour again. Linkin Park released One More Light Live in 2017, including live footage from its last tour with Bennington.
Where can I buy Linkin Park tickets?
When Linkin Park comes on stage, you can get your tickets at StubHub, the world's leading ticket marketplace.
How many Grammy Awards did Linkin Park win?
Linkin Park has won two Grammy Awards over its career. The band won Best Hard Rock Performance for "Crawling" in 2002 and also received nominations for Best Rock Album and Best New Artist, which it lost to Alicia Keys. The band received its second Grammy Award in 2006 for Best Rock/Sung Collaboration for "Numb/Encore" with Jay Z.
Has Linkin Park won any other major awards?
Linkin Park won Modern Rock Artist of the Year at the 2001 Billboard Music Awards and Rock Album of the Year in 2018 at the iHeartRadio Music Awards. The band has four MTV Music Awards for Best Rock Video for its songs "In the End," "Somewhere I Belong" and "Shadow of the Day." "Breaking the Habit" also won the Viewer's Choice Award in 2004.
What songs can I hear at a Linkin Park concert?
During its One More Light Tour, Linkin Park routinely performed 15 to 20 songs and came back for an encore to thank fans for their support. The band started with "Roads Untraveled/Talking to Myself" and ended with "Bleed It Out." Bennington had a reputation for putting his all into the show and singing a combination of popular and lesser-known songs to keep fans entertained. Some of the other songs Linkin Park performs live include "Numb," "Crawling," "Heavy," "Leave Out All the Rest" and "In the End."
Who are the members of Linkin Park?
Mark Wakefield played with Linkin Park from 1996 to 1998, while Kyle Christner played bass from 1998 to 1999. Chester Bennington took over lead vocals in 1999 and played with the band until his death in 2017, though he did take a brief break to perform with the alternative rock band Stone Temple Pilots. The current members of the band include Mike Shinoda on rhythm guitar and keyboard, Brad Delson on lead guitar, Dave Ferrell on bass, Rob Bourdon on drums and John Hahn on turntables and other instruments.
Which artists are similar to Linkin Park?
One band that fans of Linkin Park might like is Rise Against, which opened for the band during its One More Light Tour in Santiago. Sum 41 also joined the band for part of the Linkin Park tour through South America and Europe.
Back to Top
Epic events and incredible deals straight to your inbox.