There aren't any Events on the horizon right now.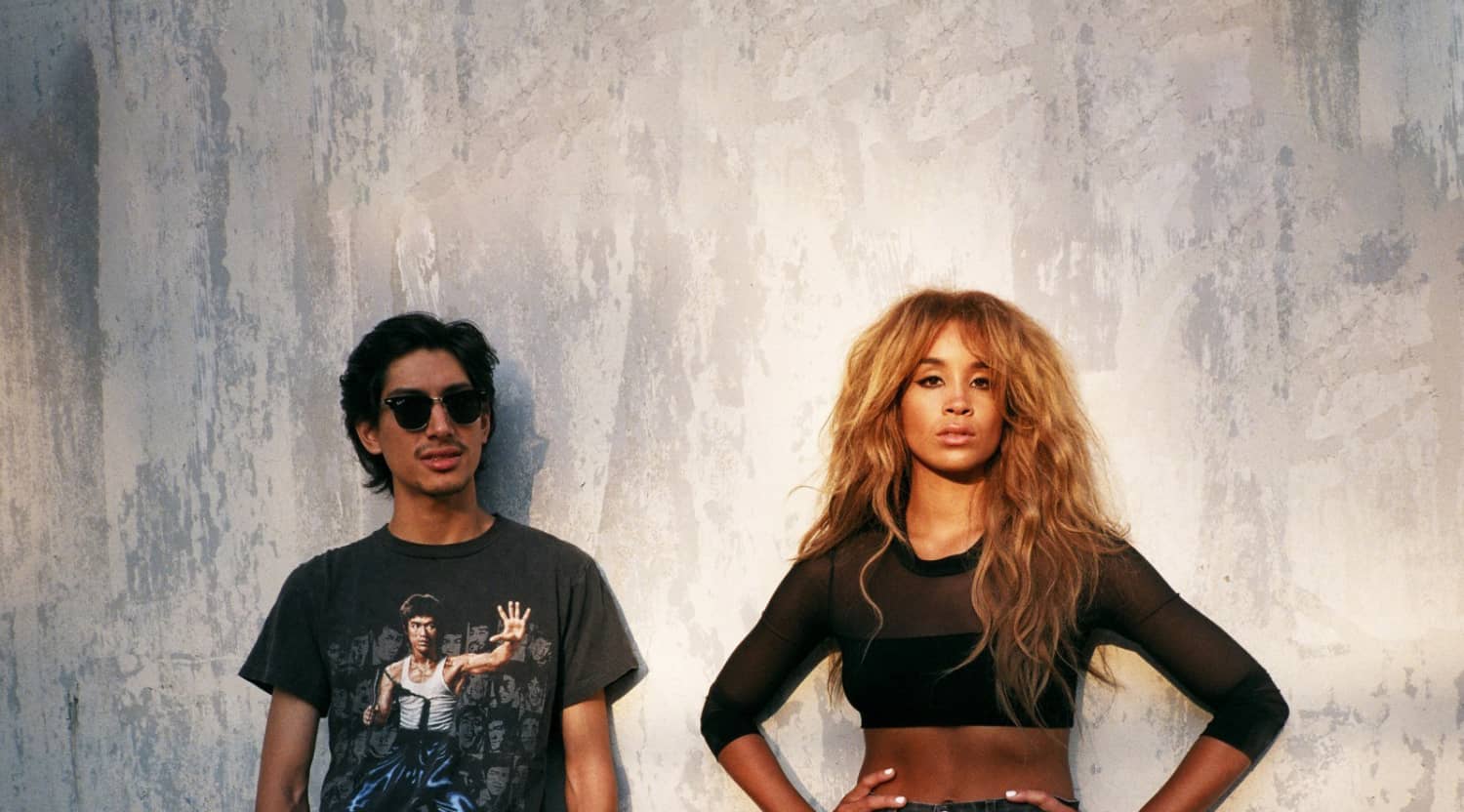 Rovi
Lion Babe Tickets
Lion Babe Tickets
New York duo Lion Babe, aka bedroom producer Lucas Goodman and wild-haired vocalist Jillian Hervey, become the toast of the blogosphere with a sophisticated neo-soul sound that immediately drew comparisons to Lauryn Hill and Erykah Badu. Championed by rapper Childish Gambino, the pair then attracted mainstream attention with a self-titled EP and an extensive bout of touring that proved they were just as magnetic live as they were on record.
Schedule
Lion Babe will take to the stage alongside the likes of Missy Elliott, Duran Duran and The Chemical Brothers at the Isle of Wight's Bestival before serving as support for rapper Wale and hip-hop collective Phony Ppl at Philadelphia's The Electric Factory. Following sets at Austin City Limits Music Festival, the pair will then head to the other side of the Atlantic once again to perform in front of fans with Lion Babe tickets at London's Heaven.
Trivia
Hervey is the daughter of Vanessa Williams, the multiple Emmy, Tony and Grammy nominee best known for her roles in "Ugly Betty" and "Desperate Housewives," and number one hit, "Save The Best For Last." The pair chose the name Lion Babe due to Goodman's Leo star sign and Hervey's attention-grabbing mane. The duo collaborated with Disclosure on "Hourglass," a track from the deep house revivalists' second album, "Caracal.
Singer
Hervey met Goodman through a mutual friend at a party, and, after staying in contact via Myspace, the former asked the latter to provide the original music for her dance piece at New York's The New School. The duo officially teamed up as Lion Babe in 2011 and a year later released the Eunice Collins-sampling slow jam, "Treat Me Like Fire," to near-universal critical acclaim.
Breakthrough
Demand for Lion Babe tickets increased considerably when rapper Childish Gambino invited the pair to support him during his 2012 set at SXSW. The group subsequently landed a deal with Interscope Records and teamed up with the "Community" star once again on their breakthrough single, "Jump Hi," a classy neo-soul affair which borrowed its hook from Nina Simone's "Mr. Bojangles.
Hit Albums
Lion Babe continued to justify the hype with their self-titled EP at the end of 2014. In addition to their first two singles, the EP featured the sensuous R&B jam "Don't Break My Heart" and the atmospheric ballad "Jungle Lady." The pair then hooked up with superstar producer Pharrell for 2015 single, "Wonder Woman," a slick electro-funk affair whose video saw Hervey channel Blaxploitation heroine "Foxy Brown." Produced by chart-topper Mark Ronson, TV On The Radio's Dave Sitek and Kanye West cohort Jeff Bhasker, their debut album arrived later the same year.
Show Experience
One of the most mesmerising live acts on the contemporary soul scene, Lion Babe undoubtedly know how to put on a show. Joined by a group of talented musicians and backing vocalists--as well as an array of dazzling visuals--Hervey lights up the stage with her powerful tones, glamorous sense of style and natural charisma, while Goodman provides the necessary samples and beats. Although their sound owes much to the neo-soul of the '90s, the pair aren't afraid to go further back in time, treating audiences with Lion Babe tickets to covers of Janis Joplin's "Piece of My Heart" and Curtis Mayfield's "Move On Up.
Back to Top
Epic events and incredible deals straight to your inbox.