We didn't find anything nearby, but here's what's happening in other cities.
There aren't any events on the horizon right now.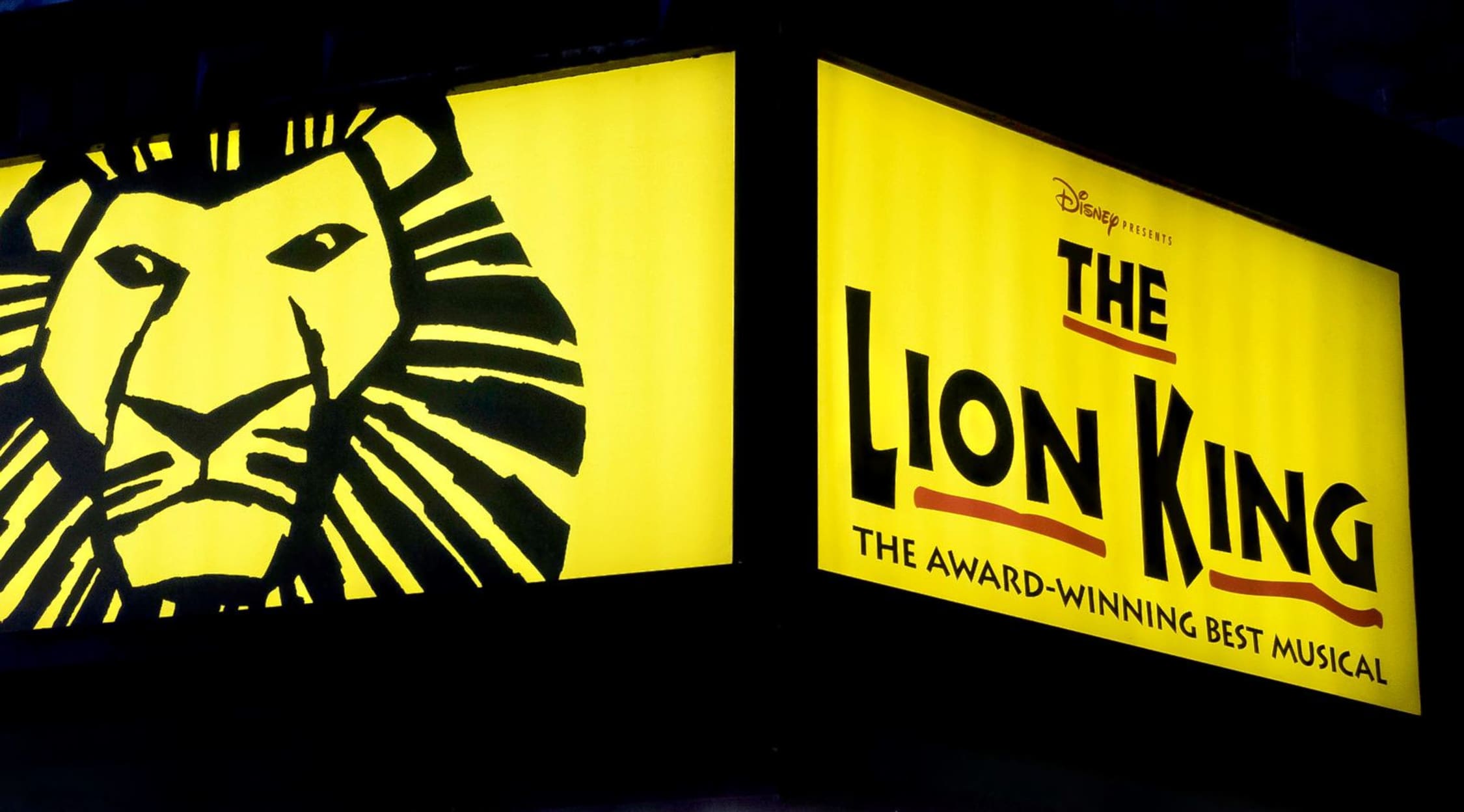 Alamy
Lion King Seattle Tickets
Lion King Tickets
The Lion King is one of the longest-running musicals in history. It is based on the 1994 animated film by Disney. It opened in 1997 as a Broadway play and has been delighting audiences since then with its lively musical numbers and classic story. This endearing tale is based on an African folktale about the cycle of life. It follows a young cub, Simba, who will one day be King of Pride Rock. It is a coming of age story with joys, sorrows and a focus on the importance of family. It is an excellent show for everyone in the family.
Production History
The Lion King was produced by Disney Theatrical Productions and was first directed by Julie Taymor. Roger Allers and Irene Mecchi wrote the book. Many people do not realize Elton John wrote the masterful musical works with lyrics by Tim Rice. Additional music and lyrics were written by Mark Mancina, Lebo M and Jay Rifkin. The play first debuted in Minneapolis in 1997 but later opened on Broadway that year. For the first five years, it only appeared in select cities such as Tokyo, Toronto, Los Angeles, and Hamburg. Its first tour was in Japan in 1999, and it first toured North American in 2002 and 2003. It now has a production history of over two decades and has appeared in almost every major city in Europe, Asia, Australia, North America and South Africa.
Where Can I Buy Lion King Tickets?
Lion King appears on regular tours that include many major cities around the globe. StubHub has the latest information and tickets to catch this delightful play at many major venues around the world including the Minskoff Theater in New York and the Citizen's Bank Opera House in Boston.
Has the Lion King won any awards?
Over its 20-year history, the Lion King has won a long list of awards. These include Drama Desk Awards, Theater World Awards and Tony Awards. The play has won awards not only in the United States but also in several countries abroad. Most of the Tony awards were won in 1998. They included Best Choreography, Best Costume Design, Best Direction of a Musical, Best Lighting Design, Best Scenic Design and Best Musical. Aside from these categories that they won, it was also nominated for 14 more.
Who are the main characters?
The main character is Simba, who is next in line to become King of Pride Rock. Scar is a Simba's uncle and Mufasa's brother, who wants to become king himself. Mufasa is Simba's father, who is killed by Scar to steal the leader position. Sarabi is Mufasa's wife and Simba's mother. Nala later becomes Simba's love. Rafiki is a female mandrill who is a Shaman and narrator. Timon and Pumba are a meerkat and a warthog who become Simba's friends. Zazu is a hornbill who is Mufasa's administrative advisor and assistant. There are also Shenzi and Banzai, minions of Scar. They are a variety of other African animals, too, who live around Pride Rock.
Has the play been performed in different languages?
Several different adaptations in different languages have been performed around the world. It has been performed in Portuguese, Spanish and German.
Who is the longest performing actor or actress?
Lindiwe Diamini has been with the show since its opening in 1997 and has played many roles.
Is the play different from the film?
The Lion King play is slightly different from the Disney Movie. For one, in the play, Rafiki is a female. There are also several scene additions. For instance, Timon almost drowns in a waterfall, and Simba feels powerless to help him. There is also a scene where Zazu criticizes Mufasa's parenting. The play also adds several new songs, such as "Shadowland," when Nala is taking leave of the Pride Lands. There is also a song in Zulu, "Lea Halelela."
Back to Top
Epic events and incredible deals straight to your inbox.