LION KING WEST PALM BEACH
Lion King West Palm Beach
Lion King West Palm Beach Tickets
We didn't find anything nearby, but here's what's happening in other cities.
There aren't any events on the horizon right now.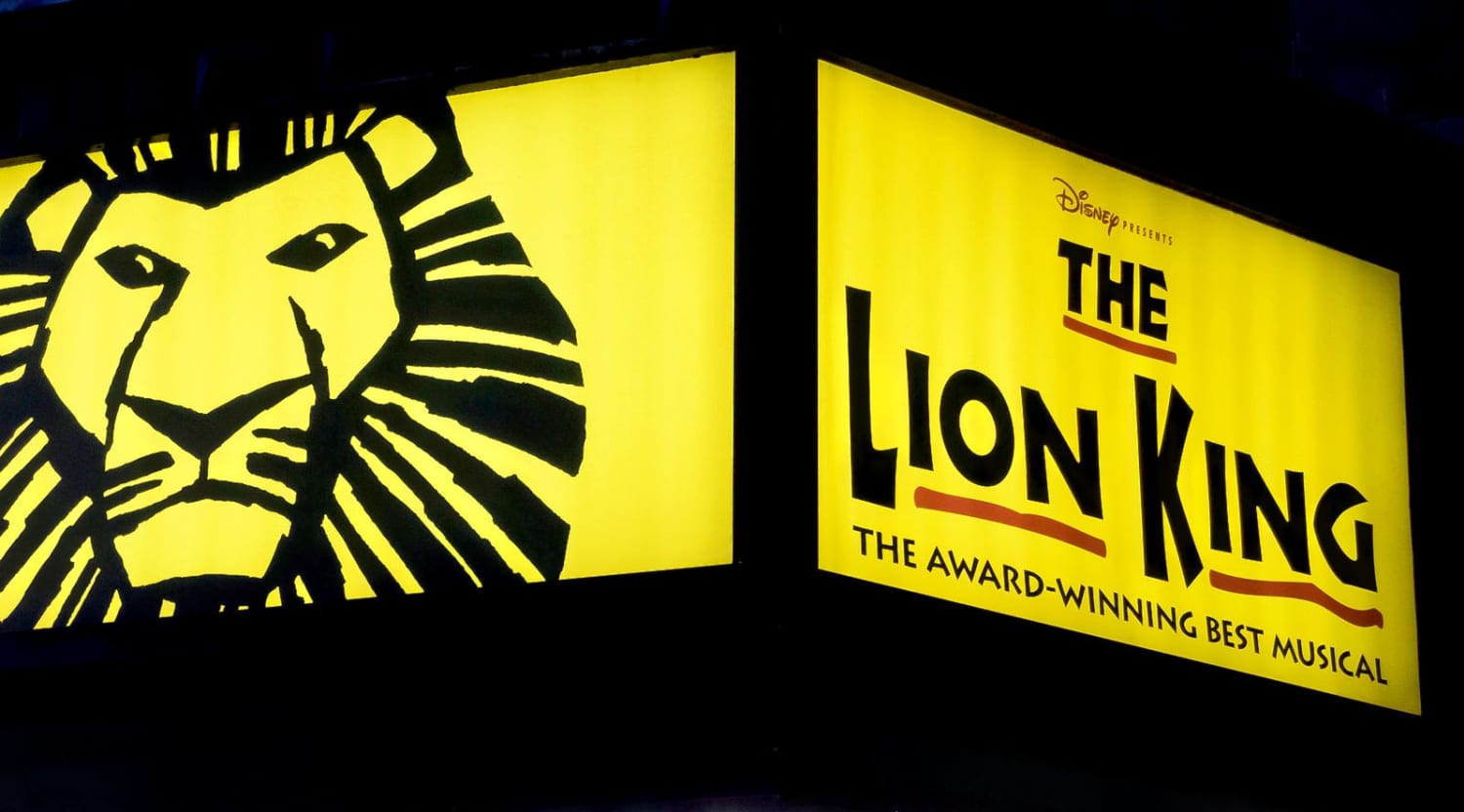 Alamy
Lion King West Palm Beach Tickets
Lion King West Palm Beach Tickets
The Lion King is a Broadway production that is based on the Disney movie that was released in the year 1994. The story starts with a young lion cub who is learning about the land around the pride with his Dad. Simba's father is killed by his wicked uncle Scar in a stampede, but Scar makes Simba believe that Simba killed his father. To avoid the consequences of causing his father's death, Simba runs from the Pride Lands. He leaves behind his best friend Nala and the throne that he was destined to take. While away from the pride, Simba meets Timon and Pumba, who help him to realize that he must fulfill his destiny and become the king that he was born to be.
Just Can't Wait to Be King
Since the first production of the show, it has been seen by over 100 million people, and it is actually the third largest Broadway production that can be seen today. This show has been performed on every continent across the globe except Antarctica, and it has been shown in theaters for more than 20 years. Another incredible detail about the musical is the costumes. There are elephants and 18-foot giraffes that all require actors to maneuver. This Broadway show is so impressive that it has won over 70 major awards during its run, which include Best Musical, Best Costume Design, Best Musical Show Album and more.
Where can I buy Lion King West Palm Beach tickets?
If you are looking for The Lion King tickets, then you are going to want to begin your search by checking out what StubHub has to offer. It is the largest online marketplace for ticket sales in the world, so if you need specific seats, make them your first option.
How long it the performance of Lion King?
The Lion King is a full-length production, so it is about the length of a movie. There is an intermission in the middle of the show that will allow patrons to stretch their legs or get some refreshments. In total, depending on the amount of time that is given for the intermission, the show will be about two hours and 30 minutes long.
Who plays the main characters in this version of the Broadway musical?
There are quite a few actors in this production that make the musical quite impressive to see. The actors have changed over the years, but many of them have played these same parts for years. Simba is played by Bradley Gibson, and the other main actors include Adrienne Walker, Stephen Carlile, L. Steven Taylor, Fred Berman, Ben Jeffrey and Tshidi Mayne.
Is the Lion King performance similar to the movie?
This is a long performance, so if your children can sit through a two-hour movie with only a single break, then this will be an acceptable outing for them to enjoy. It has a very similar story line to the movie, so if they enjoy watching the film, they are likely to enjoy the performance. This is not recommended for young children under six years of age.
Will I hear old classics or new music with this West palm Beach Performance of Lion King?
The songs that can be heard in this musical are many of the originals that were written by Elton John and Tim Rice. These include hits like "The Circle of Life," "I Just Can't Wait to be King," "Hakuna Matata" and "Can You Feel the Love Tonight." There are also three new songs in the production.
What are some similar performances that I can see with my family?
If you like Broadway musicals that are recreated from Disney movies, then Aladdin and Frozen could be options for you and your family to enjoy.
Back to Top
Epic events and incredible deals straight to your inbox.