We didn't find anything nearby, but here's what's happening in other cities.
There aren't any events on the horizon right now.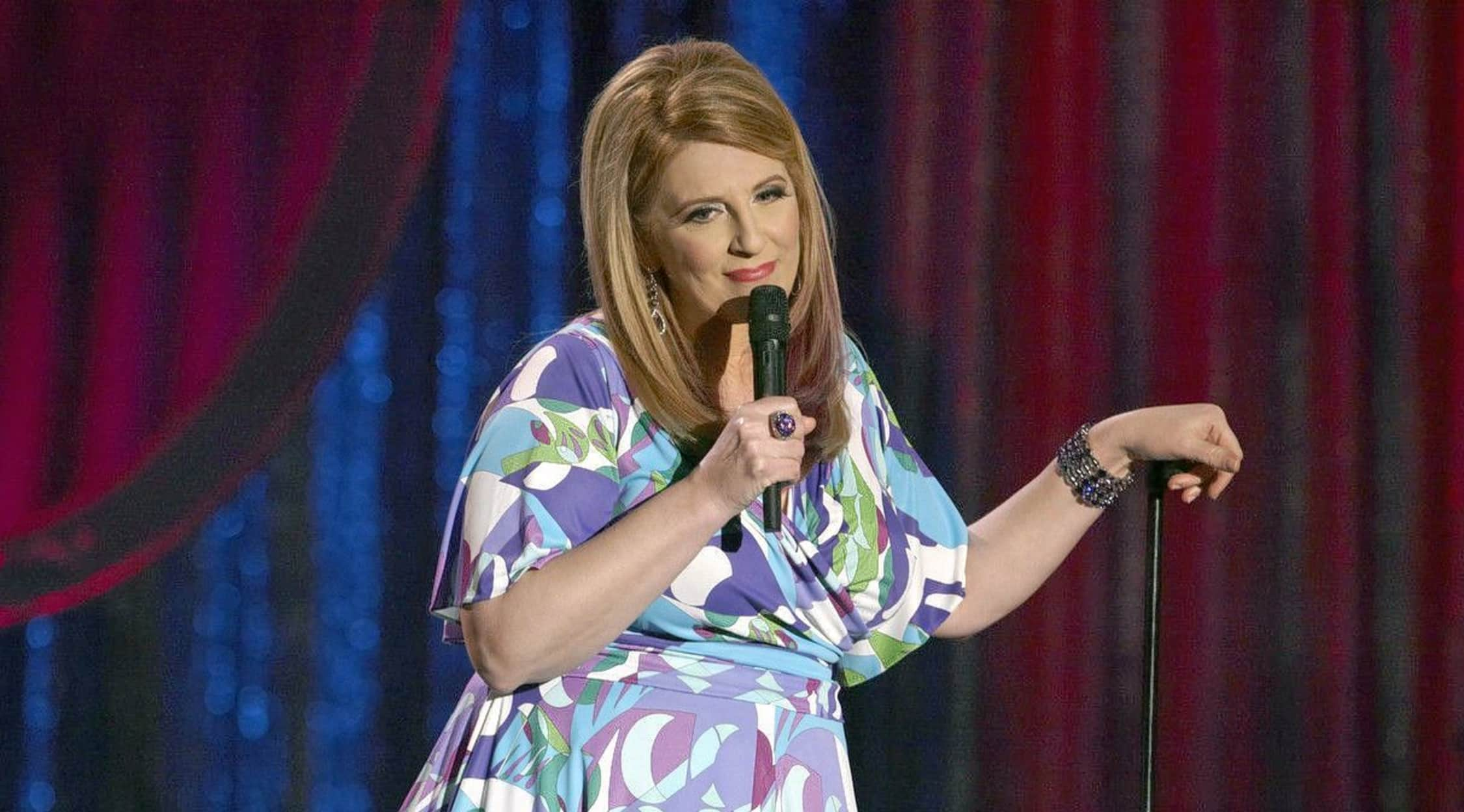 Rovi
Lisa Lampanelli Tickets
Lisa Lampanelli Tickets
Few stand-ups have made as large an impact on the comedy scene of the 2000s as Lisa Lampanelli. Though Lampanelli's trademark insult-laden comedy was inspired by the Dean Martin roasts she watched as a child, her pre-comedy career was an unlikely one; she was a journalist with Rolling Stone. Perhaps some of the brash personalities she interviewed for the music magazine rubbed off on her. She began her comedy career in the 1990s, and that career began to take off after Lampanelli was a participant in several roasts. She soon translated the biting wit she wielded on the roasting stage to a successful solo act. Lampanelli released her first comedy special, Take it Like a Man, in 2005. She continued her solo act while appearing in a handful of movies and TV shows. Lisa Lampanelli announced her retirement from stand-up comedy in late 2018. However, she has now returned to touring. Lampanelli still brings her vibrant personality to the solo stage, offering a dynamic and engaging show. Her new act focuses not only on humor but also on her personal struggles and weight-loss journey.
The Queen of Mean: An Exercise in Contradiction
Lampanelli's comedy is a divisive kind. She once said she made the switch from journalism to comedy for both the pay raise and the ability to say offensive words on stage. Her insult-heavy routine is not for the squeamish. This repertoire combined with several personality clashes with other contestants on reality shows like Celebrity Apprentice earned her the nickname "The Queen of Mean." That said, in her personal life, Lampanelli is an enthusiastic supporter of the LGBT community. When the infamous Westboro Baptist Church protested one of her Kansas shows, Lampanelli pledged to donate $1,000 to the Gay Men's Health Crisis charity. While some may write off her personality as abrasive, critics hailed her 2009 memoir titled Chocolate, Please: My Adventures in Food, Fat, and Freaks as being deeply reflective and insightful.
Where can I buy Lisa Lampanelli tickets?
StubHub is the world's biggest ticket marketplace. With an easy-to-use interface and an incredible selection, you'll be able to find a ticket for a Lisa Lampanelli show near you.
Where is Lisa Lampanelli performing?
Lisa Lampanelli's latest tour is taking America one swath of land at a time. She's starting out in Waterbury, Conn., near her hometown. Then, after a quick stop in Ohio, she'll do a few shows in Mesa, Ariz. Then it's on to several performances at the Temple Theater in Des Moines, Iowa, before finishing up at the McCullough Theatre in Austin, Texas.
What can I expect at the performance?
Having been a comedian for several years while also enduring personal struggle, Lisa Lampanelli is shaping up her shows to be a blend of her trademark raucous comedy with moments of poignant self-reflection. Lampanelli combines telling funny stories and answering questions from audience members with no-holds-barred responses. Her audience members find her shows hilarious.
How long is a typical Lisa Lampanelli performance?
While Lampanelli's new show format is somewhat open-ended, and most venues don't specify an ending time, a typical performance is usually about two hours.
Do Lisa Lampanelli performances usually involve audience participation?
Yes. While Lampanelli's new show format is still very much a comedy show, the comedian also discusses her personal journey with weight loss and self-improvement. Each show has a built-in Q&A session with the audience. If you're someone who likes to be able to interact with a performer on stage, then these shows may be just what you're looking for.
How long will the 2019-2020 Lisa Lampanelli tour last?
Lampanelli's current tour began in late 2019 and will last through March of 2020. However, there is a possibility of more tour dates being announced. Check back on StubHub for updates on Lisa Lampanelli performances.
Back to Top
Epic events and incredible deals straight to your inbox.