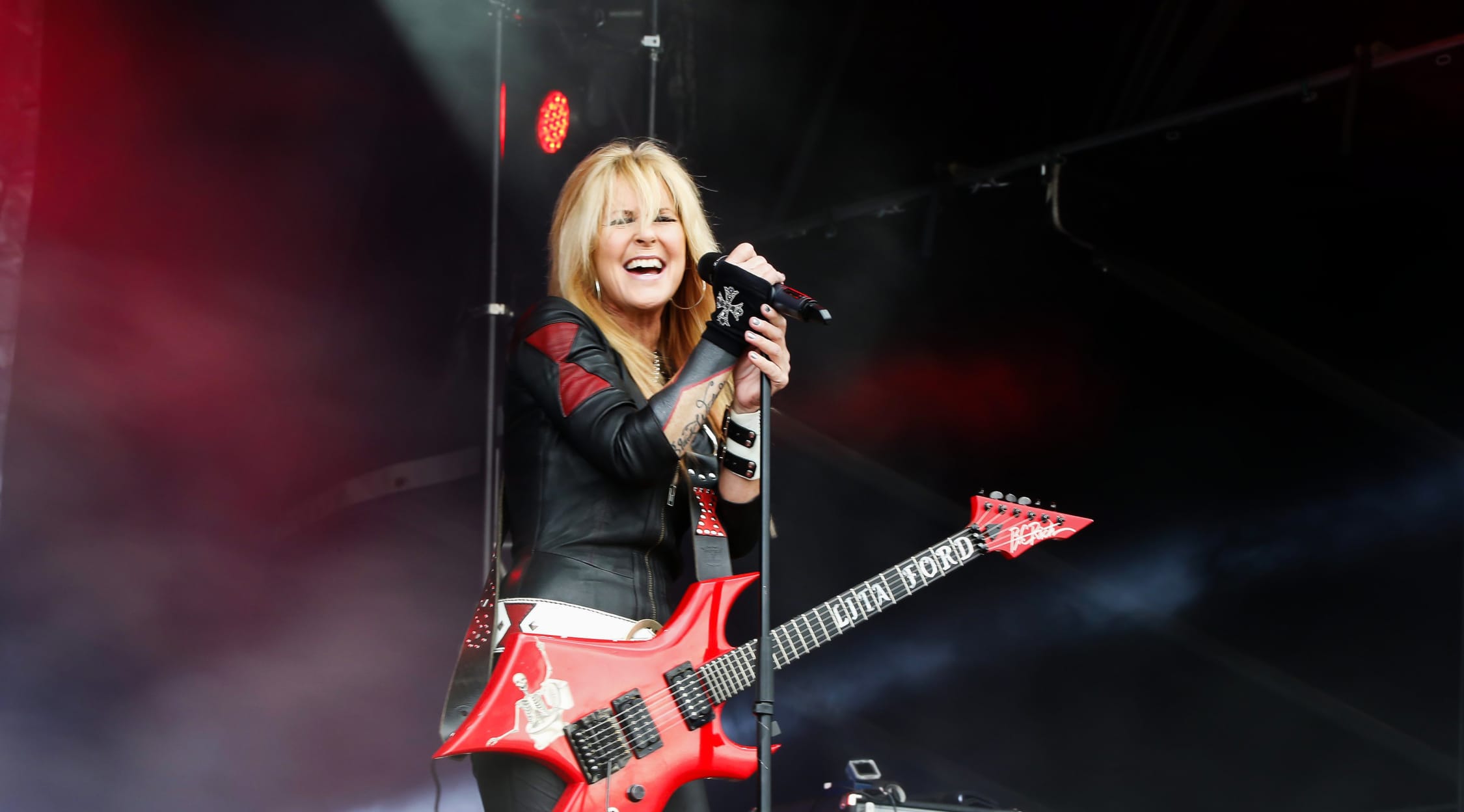 Zuma Press
Lita Ford Tickets
Lita Ford Concert Schedule
This hard rock superstar certainly knows how to tear up a stage. Lita Ford, best known as the lead vocalist for the all-girl rock outfit The Runaways, is certainly one of the coolest artists in the rock scene. Now, this famed rocker just might be heading to a concert venue near you, and she's sure to be performing in front of a massive crowd whenever she takes the stage! This iconic singer-songwriter knows how to put on a stellar live rock show, which is why you definitely don't want to miss the opportunity to see her live in concert in the upcoming months!
Fortunately, StubHub makes it easy for rock lovers to find tickets to the most in-demand shows of the year, including the upcoming Lita Ford shows! On October 23rd, Lita Ford will be rocking out on stage at the Rockbar Theatre in San Jose, and on November 14th she will be performing at the Deerfoot Inn and Casino in Calgary. Whether you see Lita Ford in action in Canada or California, you definitely won't be disappointed. This famed rocker has been wowing audiences with her electrifying live rock shows for decades, and now rock fans of all ages are clamoring for tickets to see her live in concert. Don't miss out on this incredible opportunity—grab your Lita Ford tickets on StubHub today!
Lita Ford Background
Lita Ford was born in London and raised in the US, where she started playing the guitar when she was just 11 years old. Throughout her teens, Lita Ford fell in love with rock and roll, so it wasn't a huge surprise when the Los Angeles teen joined the all-female band called The Runaways. Before long, the Runaways had become one of the most popular live bands in the LA rock scene, and the band's success launched Lita Ford into the mainstream rock spotlight. The Runaways churned out massive hits like "Cherry Bomb," "Wild Thing," "You Drive Me Wild," and "Dead End Justice." It became quite clear in the '70s that Lita Ford was a force to be reckoned with in the global rock scene, which is why she is still considered a huge female rock icon to this day! Even after achieving such significant success with the Runaways, Lita Ford went on to establish a wildly successful solo career, where she proved time and time again that she was one of the most powerful forces in the rock scene.
The Runaways broke up in the early 1980s, which is when Lita Ford decided to launch her solo career. In 1983, she released her debut solo album, Out for Blood, which did not achieve the commercial success she had hoped. However, that didn't stop Lita Ford from persevering, and her second album, Dancing on the Edge, launched her back into the spotlight and proved that she was a true rock star. From that moment on, Lita Ford continued cranking out one successful rock hit after another, and she performed alongside the biggest names in rock, from Ozzy Osbourne to Nikki Sixx. Now you might be able to see this famed rock star live in concert, and you definitely don't want to miss out! So hurry up and lock down your Lita Ford concert tickets right here on StubHub before it's too late! These in-demand rock show tickets are sure to fly fast, though, so check out StubHub's ticket selection right away!
Greatest Hits
As a solo artist, Lita Ford has released eight studio albums over the course of her illustrious career, including the charting successes Dancin' on the Edge (1984), Lita (1988), Stiletto (1990), and Dangerous Curves (1991). Some of her greatest songs include rock anthems like "Kiss Me Deadly," "Gotta Let Go," "Back to the Cave," "Close My Eyes Forever," "Hungry," "Falling in and Out of Love," "Lisa," and "Shot of Poison." Now you might get to witness one of the most thrilling rock shows of the year, and all you have to do is lock down your Lita Ford concert tickets on StubHub before they're all gone! Hurry and check out StubHub's ticket selection as soon as possible and start counting down the day until a knockout rock concert with the one and only Lita Ford!
Trivia
In 1992, Lita Ford appeared in the film Highway to Hell, where she appeared as a character named the "hitchhiker."
The Experience
If you are ready to attend a mind-blowing rock concert, you're in luck—Lita Ford just might be heading to a venue near you, and you definitely don't want to miss the opportunity to see this famed rock star in concert! Since emerging onto the rock scene in the '70s, Lita Ford has remained one of the most iconic and well-known female rockers around, and now you might be able to see her in action! Simply lock down your tickets on StubHub today!
Back to Top
Epic events and incredible deals straight to your inbox.