There aren't any Events on the horizon right now.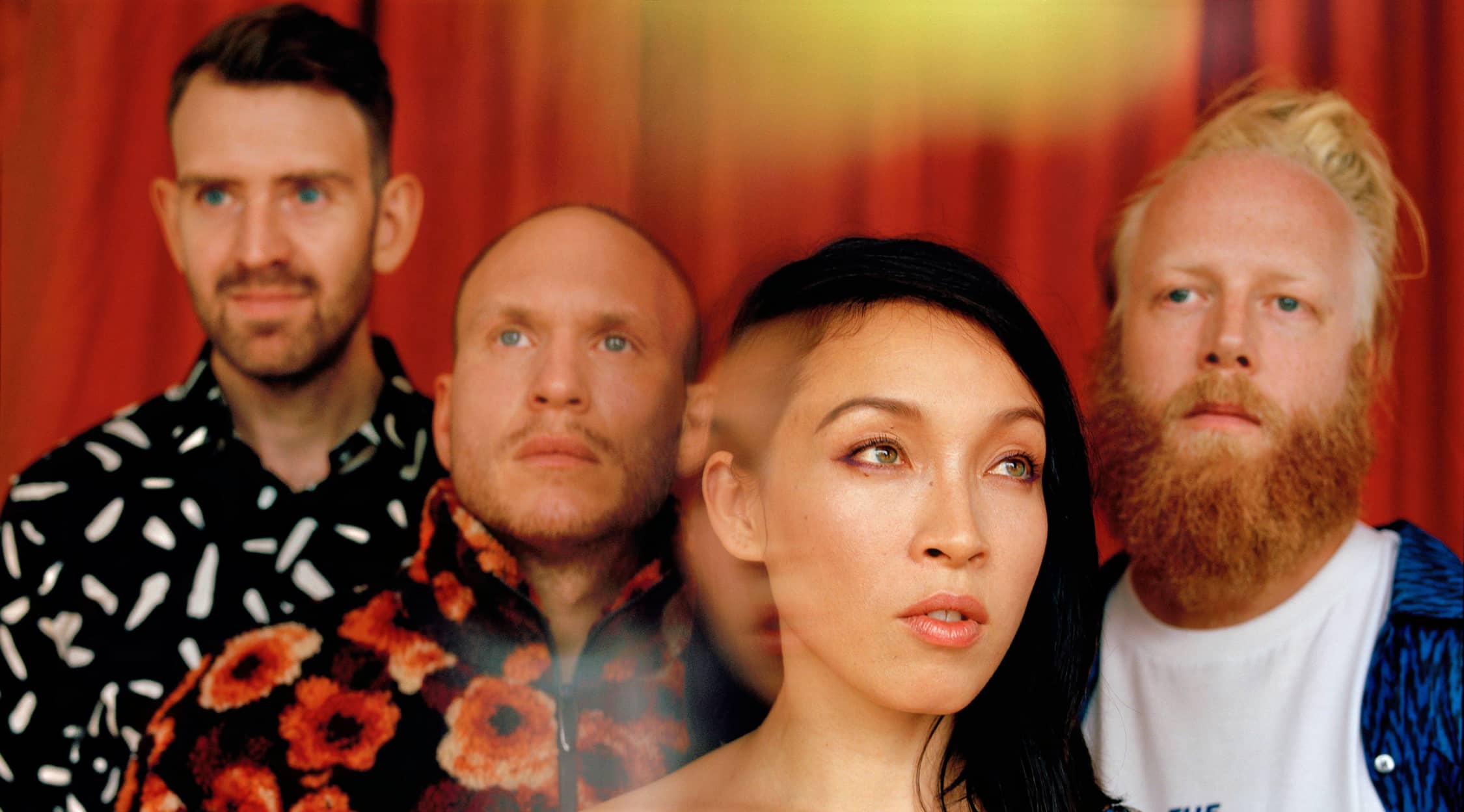 Rovi
Little Dragon Tickets
Little Dragon Tickets
Formed in 1996, Little Dragon is an electronic band from the city of Gothenburg, Sweden, that is part of the trip-hop movement, a merging of psychedelic and hip-hop styles. Its music is known for its driving beat and hypnotic melodies, which make it the perfect soundscape for a techno-dance party. The band has released five studio albums. Its 2011 album, Ritual Union, ranked No. 41 in Rolling Stone magazine's list of 50 best albums of 2011. The music of Little Dragon has appeared on several American television shows, including Grey's Anatomy, 90210 and The Vampire Diaries as well as on movie soundtracks such as the independent film I Will Follow.
The Angry Little Dragon
While there are dragons in Swedish mythology, that is not the origin of the band's unusual name. The members of the group met while in high school in Gothenburg. After classes, they would go to each other's homes, listen to albums and experiment playing different types of music. After some time, their unique sound came together, and they decided that it was time to record some of their music at the studio. At different points during the recording process, lead singer Yukimi Nagano got so frustrated that she went into angry tantrums. Although she claims to have grown beyond this phase, her fits earned Nagano and the band she fronted the name "Little Dragon."
Where can I buy Little Dragon tickets?
Little Dragon spends much of its time performing at clubs in Europe, but it does periodically tour the US. If you are looking to hear its techno-beat sound in person, the best Little Dragon tickets are at StubHub.
What can I expect from a Little Dragon concert?
A live performance at a Little Dragon concert is more than just the music. The band uses colorful costumes, fluorescent paints, strobe lights and black lights to recreate the feel of a dance party. Because its music is most often heard in the rave or dance party scene, you can expect a lively audience that wants to take part in the festivities. At times, the music will send you in motion or hold you in a trance, and the band will give you a memorable and entertaining experience.
Who are the members of Little Dragon?
The members of Little Dragon are Yukimi Nagano on vocals and percussion, Erik Bodin on drums, Fredrik Wallin on bass and Hakan Wirenstrand on keyboards. The first three are founding members of the band who met while in high school. Wirenstrand joined shortly before its first album in 2007.
What is a Little Dragon setlist like?
During its last tour, the setlist included some of the band's familiar tunes and some newer EP releases. Often, the tunes flow from one to another without pause. The current setlist includes "Looking Glass," "Ritual Union," "My Step," "High," "Pretty Girls," "Summertearz," "Constant," "After the Rain," "Strobe Light," "Feather," "Klapp Klapp" and "Lover Chanting." Most of these tunes can be extended as the band sees fit.
What are some bands that are similar to Little Dragon?
Little Dragon is part of a tradition of European electronic music like Moloko, Goldfrapp and Lamb. Some of its style can be traced back to '80s synth-pop groups like Soft Cell and The Human League. For some of its recent music, Little Dragon claims inspiration by singers such as Janet Jackson, especially her slower pieces. The band uses electronic techniques similar to contemporary North American electronic performers like Caribou and Phantogram.
Does Little Dragon appear with other artists?
For much of its career, Little Dragon has toured with other artists. It appeared on two tracks of the Killer Beach album by Gorillaz, and then it toured as the opening act for the band. It has also provided music for rap musicians such as Big Boi and Killer Mike. When Little Dragon appears in concert with other performers, it will perform a short set of its own music and then accompany a few pieces by the second performer.
Back to Top