There aren't any Events on the horizon right now.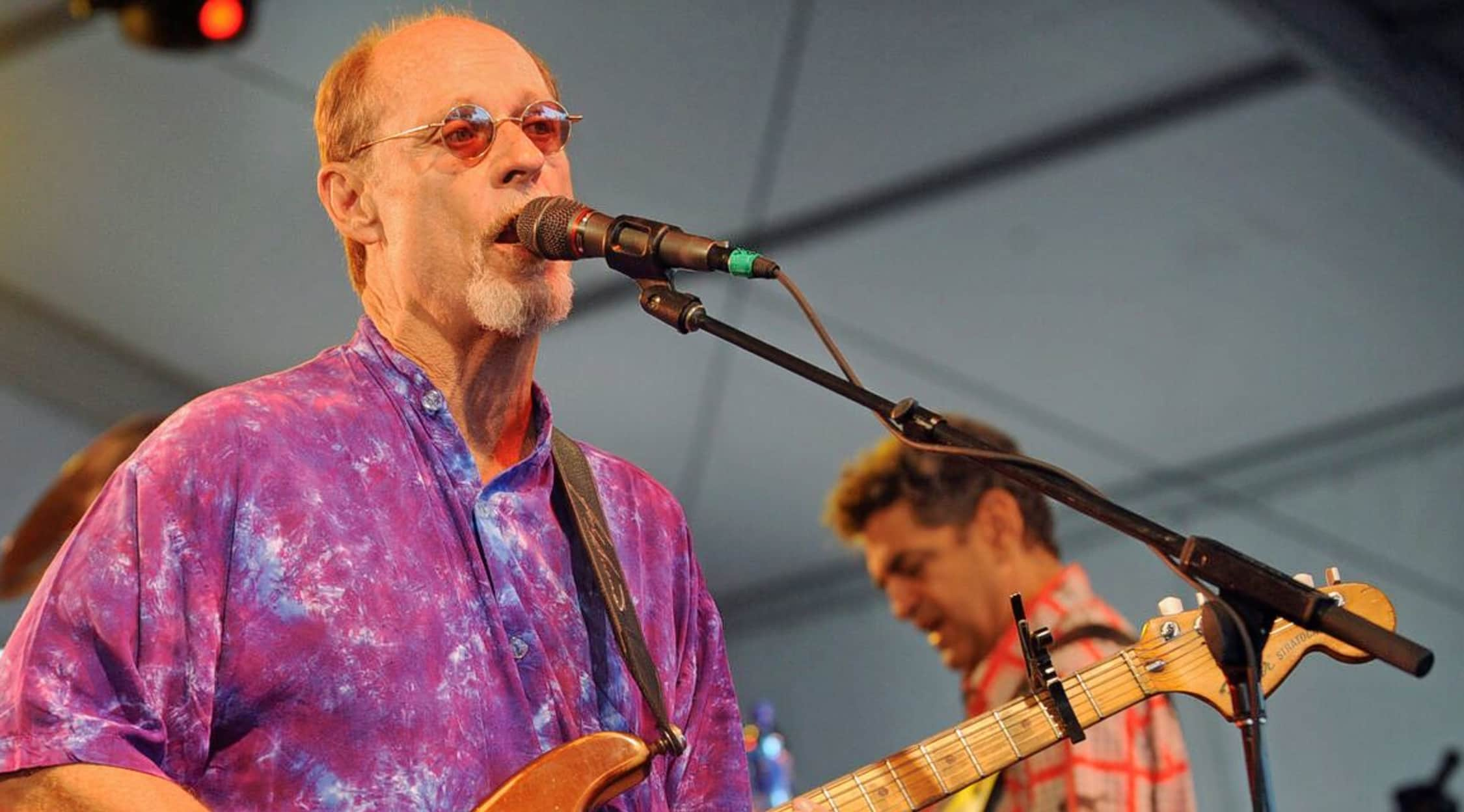 Zuma
Little Feat Tickets
Little Feat Tickets
Little Feat was first founded in 1969 by Roy Estrada, Lowell George, Richie Hayward and Bill Payne. Payne met George while the latter was playing with Frank Zappa's Mother of Invention, a band for which Payne had auditioned but did not join. Estrada came from the Mothers as well whereas Hayward came from The Factory, George's prior project. Little Feat subsequently underwent several incarnations between then and now although it still performs for its fans. Except for a pause after its 1979 breakup and prior to its 1987 reformation, Little Feat has been treating fans to its multi-faceted brand of rock and roll for half a century.
Little Feat, Big Music
From its self-titled debut, Little Feat has released 16 studio albums, 17 live albums, eight compilation albums, four video albums and nine singles. Jimmy Page of Led Zeppelin is quoted in Rolling Stone Magazine in 1975 as naming Little Feat his favorite American musical group. With the latest incarnation of the band, the sound has morphed somewhat to reflect more of an influence of New Orleans-style funk.
Where can I buy Little Feat tickets?
Get your Little Feat tickets at StubHub, the world's largest online ticket marketplace. You can easily find tickets for a Little Feat concert on the website or mobile app.
Who are the members of Little Feat?
Little Feat is composed of Bill Payne on keyboards and vocals; Paul Barrere on guitar and vocals; Sam Clayton on percussion, congas and vocals; Kenny Gradney on bass; Fred Tackett on guitar, trumpet, mandolin and vocals; and Gabe Ford on drums and backup vocals.
What can I expect from a Little Feat concert?
Little Feat plays an eclectic variety of rock that includes elements of Southern, country, blues, boogie, Americana, jam, jazz, funk, swamp and roots rock.
What are the names of some Little Feat concert songs?
At a Little Feat show, you're likely to hear several of the band's singles, including "Shake Me Up," "Woman in Love," "Texas Twister," "Rad Gumbo," "One Clear Moment," "Long Time Till I Get Over You," "Let It Roll," "Hate to Lose Your Lovin'" and "Roll & Roll Doctor." Little Feat also recorded the guest country single "Bible Belt" with Travis Tritt in 1992.
Who has played with Little Feat?
Former members of Little Feat include Lowell George and Richie Hayward, who have both since passed away, as well as Roy Estrada, Craig Fuller and Shaun Murphy. Little Feat was also the backup band for Kathy Dalton's 1973 song "Amazing" and for Nolan Porter's debut album No Apologies. Jimmy Carl Black, also formerly of the Mothers, was once a member as well. Ry Cooder sat in on slide guitar on the recording for the song "Willin'." At Peach Fest 2018 on Montage Mountain in Scranton, Penn., Little Feat's members teamed with the Turkuaz Horns, the Ramble Band Horns and moe. to play an homage to Little Feat's live album Waiting For Columbus.
Where can I see the Little Feat tour?
Little Feat is playing upcoming shows at venues like State Theatre in Minneapolis, Minn., Hoyt Sherman Place in Des Moines, Iowa, Uptown Theater in Kansas City, Mo., and the Vic Theatre in Chicago, Ill. In addition to seeing Little Feat perform live, you can also catch Funky Feat, the four-piece band of Barrère, Ford, Gradney and Tackett that plays Little Feat music. Funky Feat is playing at Fortify Fest in Delaware City, Del,. and The Hamilton in Washington, DC. You can also see The Paul and Fred Acoustic Duo playing at McCabes Guitar Shop in Santa Monica, Calif., and you can see Paul, Fred and Kenny Gradney playing at Camp Cripple Creek at Full Moon Resort in Big Indian, Ky.
What other artists have been influenced by Little Feat?
To glean Little Feat's true influence on music, you need look no further than the long list of artists who have recorded Little Feat songs, from The Black Crowes to Garth Brooks.
Back to Top
Epic events and incredible deals straight to your inbox.