There aren't any Events on the horizon right now.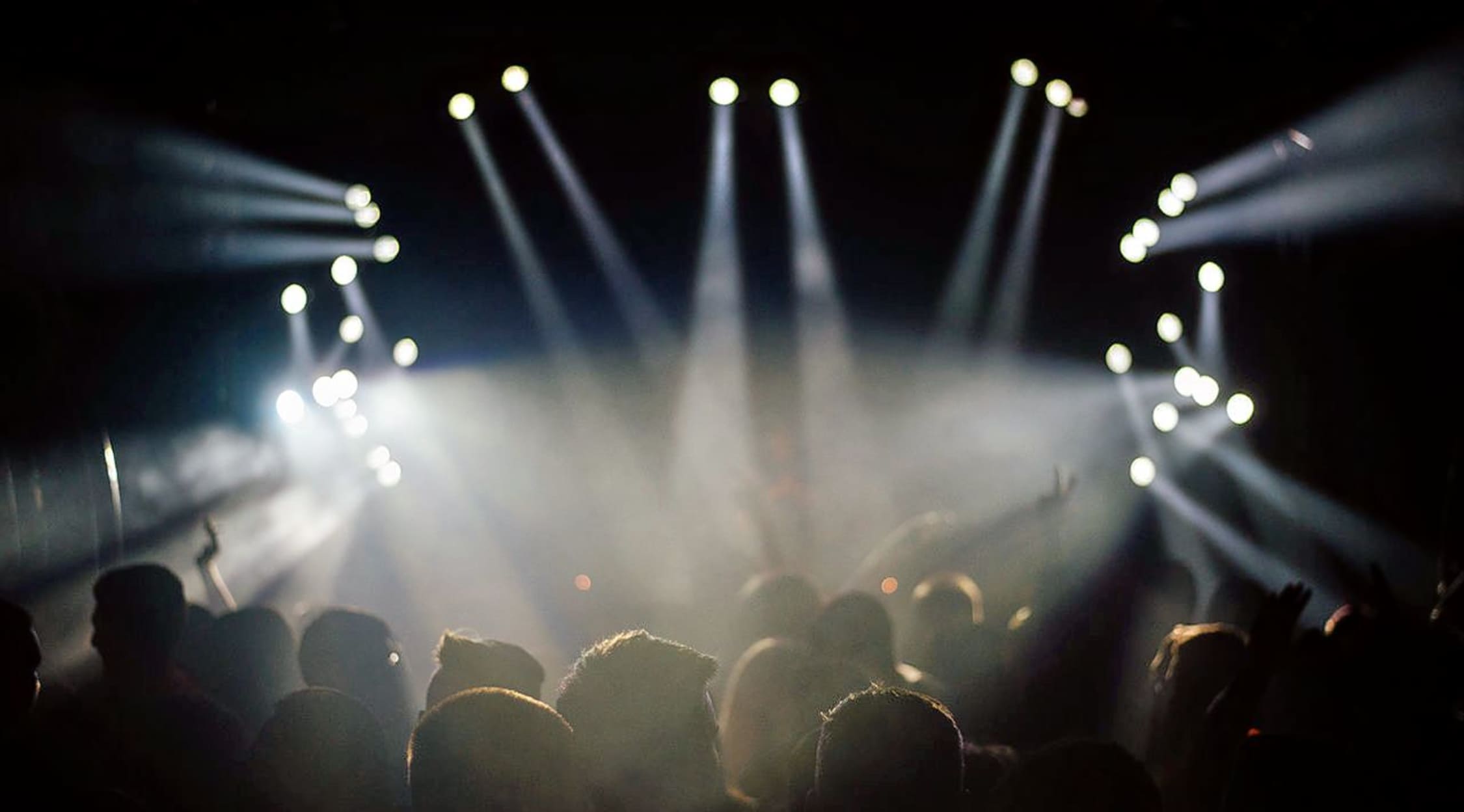 Stocksy
Locust Grove Tickets
Locust Grove Concert Schedule
Every music lover should strive to support their local musicians and bands, which is why attending a local music showcase is always a fantastic idea! When you purchase tickets to a local music showcase, you will be supporting the dreams of talented musicians and artists in your area, but you also just might discover one of your favorite new bands! Such is the case at the upcoming local talent showcase in Oklahoma City, where music fans and bands alike will unite to enjoy one awesome live performance after another. You could score a spot in the audience of this highly anticipated local showcase in a matter of minutes thanks to StubHub, but you better hurry! Tickets to major local events like this are bound to fly fast!
On Saturday, March 26th, some of the very best bands in the Oklahoma City area will be heading to the Diamond Ballroom to put on some knockout performances, and you definitely don't want to miss it. Not only will you get to see some incredibly talented local bands at this showcase, but you will also get to witness a stellar hard rock performance by Locust Grove! That's right—Locust Grove will be headlining this local showcase, and you could join in on the excitement by purchasing your Locust Grove tickets right here on StubHub as soon as possible!
Locust Grove Background
If you love great hard rock music, you may already be familiar with acclaimed guitarist Zain Smith, formerly a member of Anti-Mortem. Following the breakup of this well-known metal band, Smith helped form a brand new band, and thus Locust Grove was born. While this may be a relatively new band on the heavy metal and hard rock scenes, Locust Grove has already proven that they can put on some of the most exhilarating and electrifying live rock shows around, which is why you and your friends should be sure to lock down your Locust Grove tickets as soon as possible! If you want to see a metal star like Zain Smith tear up the stage, make sure to attend the upcoming Local Showcase in Oklahoma City, where rock fans and entertainment lovers will gather to witness one spectacular live performance after another. You could lock down your Locust Grove tickets in a matter of minutes thanks to StubHub, where finding tickets to the hottest concert events in your neck of the woods is a breeze!
So if you want to indulge in some phenomenal heavy metal music, as well as some top-notch music by local bands in your area, you better be sure to grab tickets to the upcoming Local Showcase. All heavy metal lovers should be sure to score a spot in the audience at this upcoming music event, because the up-and-coming metal act Locust Grove will be taking the stage to thrill the audience with their explosive set. So come indulge in this one-of-a-kind music experience and be sure to secure your Locust Grove concert tickets here on StubHub before the opportunity passes you by! What are you waiting for? Check out StubHub's ticket selection as soon as possible and prepare for an electrifying rock show experience with the red-hot Locust Grove!
Greatest Hits
Locust Grove's hometown is Oklahoma City, so it only makes sense that these heavy metal rockers perform at the city's Local Showcase. Metal and hard rock lovers throughout the city are already counting down the days until they get to witness Locust Grove's explosive heavy metal show in front of their very eyes, because this band has already earned a reputation for putting on thrilling live shows. When Locust Grove takes the stage, the band just might perform tracks like "Life of Mine" and "End of Time," so be sure to catch this high-energy band in action at one of their upcoming shows! What are you waiting for? Act fast and snag your tickets to attend an upcoming Locust Grove show in your neck of the woods before it's too late—hurry and purchase your Locust Grove tickets right here on StubHub today! This is definitely a show that no Oklahoma City metal lover should miss!
Trivia
Zain Smith's former metal band, Anti-Mortem, broke up in late 2014, and it didn't take him long to gather new and talented musicians to form another heavy metal act—Locust Grove.
The Experience
If you are ready to experience one of the most thrilling metal shows of the year in Oklahoma City, there is only one concert event you need to attend—a Locust Grove show! Be sure to act fast and snag your tickets to an upcoming Locust Grove concert before all of the other rock lovers out there swoop them up first, because this is definitely a local showcase that no metal or hard rock fans should miss. So what are you waiting for? Grab your Locust Grove tickets on StubHub today!
Back to Top