There aren't any Events on the horizon right now.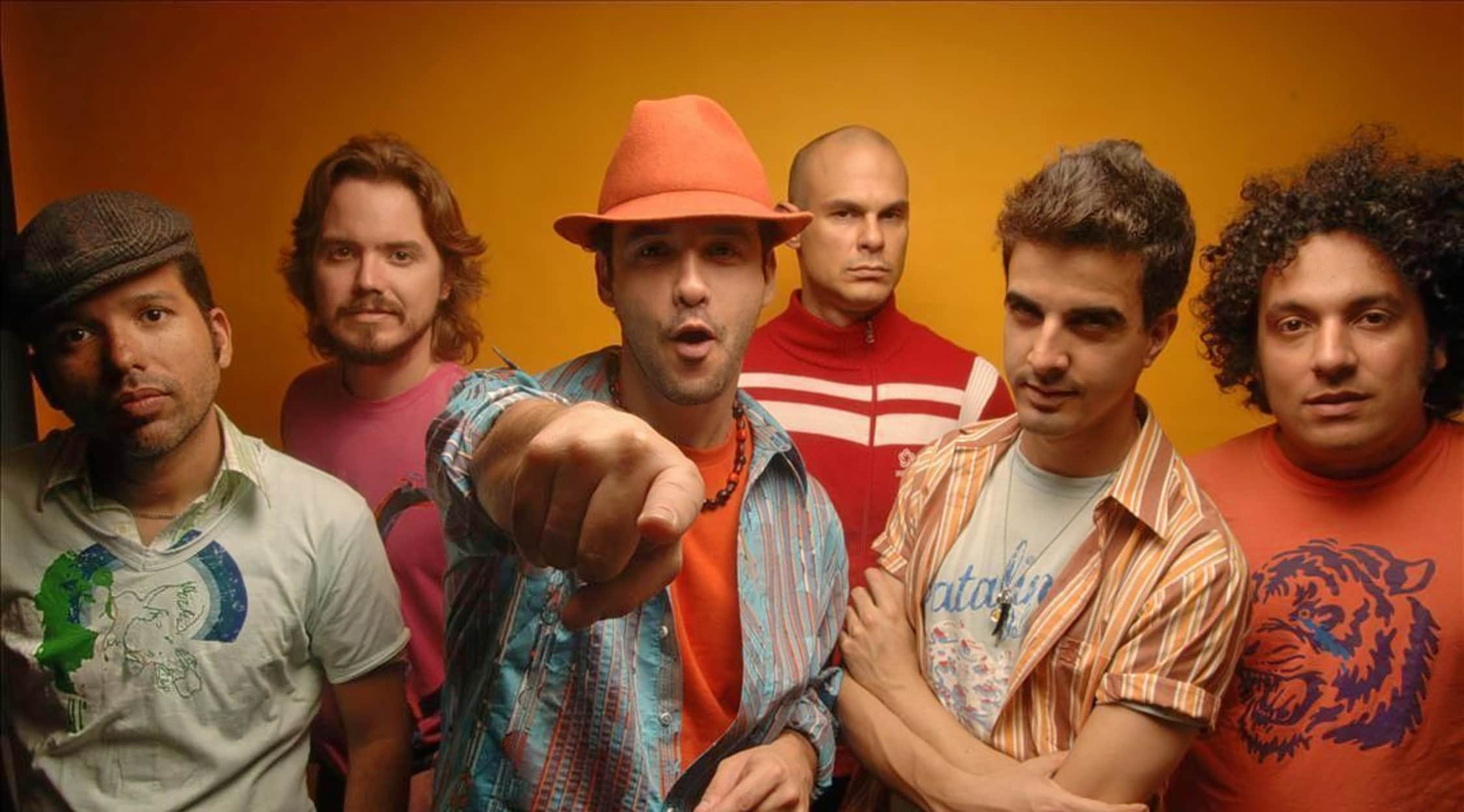 Rovi
Los Amigos Invisibles Tickets
2014 Schedule
You'll want to be in the audience to see the eclectic band Los Amigos Invisibles as they embark on a tour across the nation! These crooners charm audiences wherever they perform, and you won't want to miss seeing them work their magic in a live setting. Concertgoers are traveling from all across the country to see this stunning band show off their skills! What could be more enjoyable than seeing an electrifying band perform their infectious songs on a big-as-life stage? Don't miss an opportunity to see this mesmerizing group sing their awe-inspiring tunes in person! Go right over to StubHub as far in advance as possible, because tickets to see a spellbinding band like this one will sell like crazy. Pick up a pair of concert tickets to see this awesome band up close and personal!
This year, Los Amigos Invisibles will travel to cities like Anaheim, CA, and many more to be announced! Check to see if one of these upcoming dates works with your schedule! When you find a live gig that works for you, pencil it in as soon as possible!
Tickets are guaranteed to sell like there's no tomorrow for a live performance from a powerhouse group. That's why you'll want to act now in order to beat the crowds. Reserve your seats now before there aren't any left!
Once you find a date that works for you, you'll want to act fast in order to reserve the best seats possible. Thousands upon thousands of people are going to want to buy tickets, which is why you don't want to miss your chance to snag yours before it's too late! Don't wait another minute—buy your tickets in seconds with just one click!
Here's your opportunity to enjoy an action-packed night out. Few things can compete with the thrill of watching an awe-inspiring production come to life on a big stage in front of you. No matter which show you're seeing, a night of entertainment is simply priceless. Amazing productions like this one have stunned critics and audiences alike, and they always sell like hotcakes. Head on down to a venue near you to catch a live gig, and you'll enjoy an incredible experience. You certainly won't want to miss out on an opportunity like this. Plus, it couldn't be easier to order a pair of tickets. All you have to do is click a button and it's done! Also, you'll find some of the lowest prices at StubHub, and there's nothing like snagging a good bargain to witness a dazzling show like this. At StubHub, you can find some of the very best deals out there, so secure one of them while you still have time! Once you find a tour date and price that works for you, click on through to book your tickets in a matter of minutes. Act now, because there's no time to waste!
Live Show Experience
If you want to see a mesmerizing show that will have you grooving along to some red-hot tunes, make sure you check out Los Amigos Invisibles' upcoming string of shows! This fantastic band plays a combination of acid jazz, funk, and disco, and you'll want to take a few of your best friends along to enjoy their incredible sounds. You won't be able to stop humming their catchy-as-ever songs days after the show is over. Don't miss out on this truly unique experience! Score a pair of tickets today, and be there for every action-packed and memorable moment!
StubHub couldn't be more reliable when you want to score the very best seats available to the exciting production of your choice, whether it's a hit Broadway musical or a rock concert. It's easy as 1, 2, 3 when you want to book a pair of seats for a relaxing night out with some great friends. Also, StubHub alerts are always useful for letting you know about the latest tour dates and venues for your favorite stunning production. Tickets to see this delightful show are on sale right this minute. Hurry and order yours soon, because tickets to see an astounding live gig like this one will sell out very quickly, so be sure to order those tickets while there's still some available! Do it before it's too late and they're all gone!
Trivia
The band's members consist of Julio Briceño, José Luis Pardo, Armando Figueredo, Mauricio Arcas, José Rafael Torres, and Juan Manuel Roura.
About
This Venezuelan band plays a fusion of disco, acid jazz, and funk, with some Latin rhythms thrown into the mix. Los Amigos Invisibles has released six critically renowned albums, and their explosive live shows on their worldwide tours have earned a string of rave reviews over the years.
Breakthrough
In 1995, the band's debut album, A Typical and Autoctonal Venezuelan Dance Band, became a major success across Venezuela. From there, the group began selling out clubs around Caracas for the next several years.
Back to Top