We didn't find any Events nearby, but here's what's happening in other cities.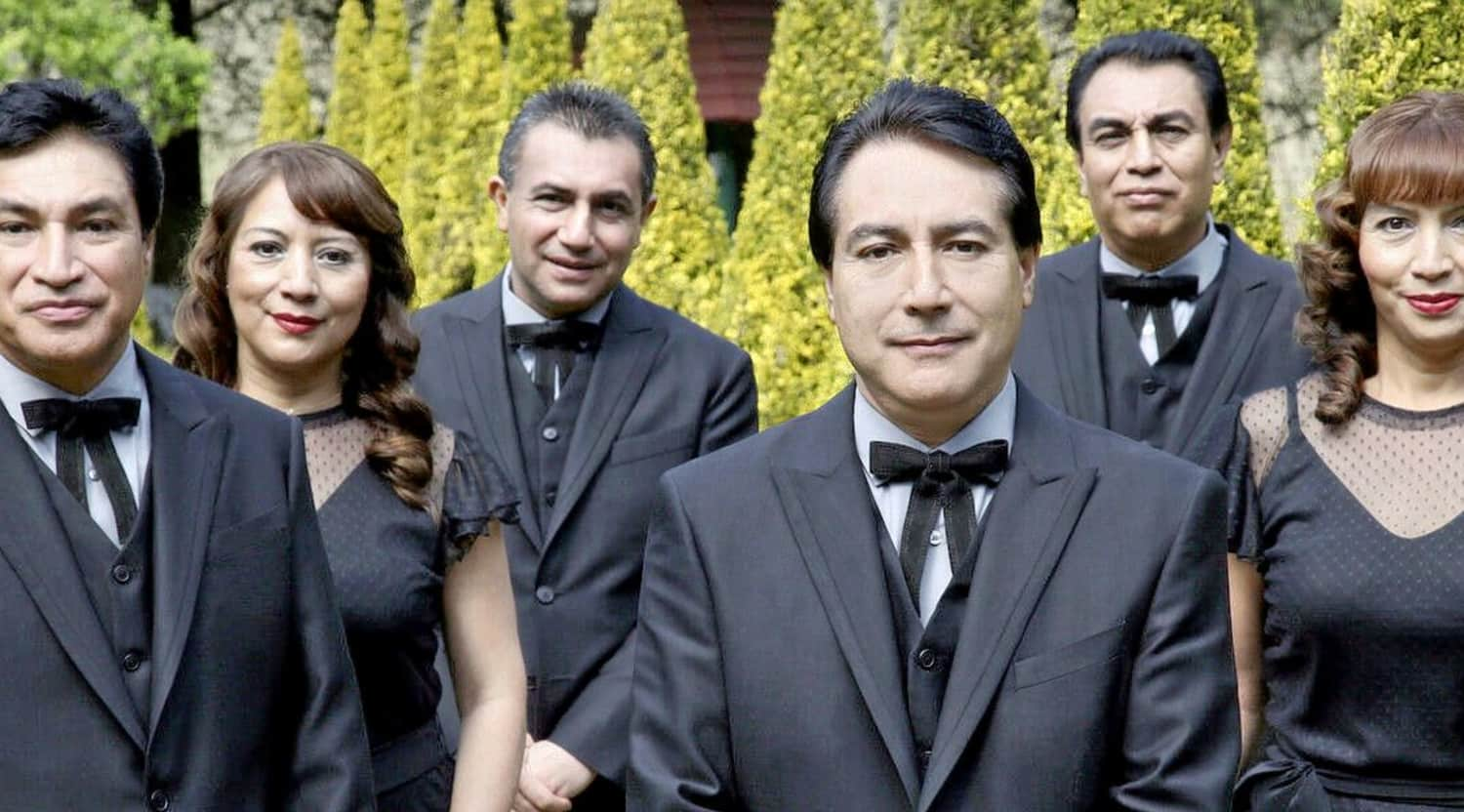 Rovi
Los Angeles Azules Tickets
Los Angeles Azules Tickets
Since 1983, Los Angeles Azules has delighted audiences with a special blend that combines the driving rhythms of electronica with the traditional sounds of Latin cumbia. This creates a sound that has a traditional element, yet it is uniquely modern. It is one of few Mexican bands to achieve a double diamond album. The group continually plays to packed audiences at soccer stadiums to crowds of more than 50,000 fans. Audiences can choose to remain in their seats or get up and dance to the band's captivating rhythms. If you like Latin music with a modern sound, a Los Angeles Azules concert is the perfect place for you.
A Unique Sound Goes Mainstream
The unique sound of Los Angeles Azules is no accident: It was the creation of Jose Hileario, Elias Avante and Jorge Avante, who decided that they wanted to try an experiment that combined traditional rhythms and instrumentation with the modern electronic dance music of the 1990s. The group's experiment worked, and the musicians soon found themselves at the top of the mainstream charts when the band's first album, Inolvidables, went platinum in Argentina. This was back in 1996, and since that time, the band's popularity has grown even more to become a perennial world sensation. The group's first successful tour came only two years after its first album release. Los Angeles Azules has a history of playing to packed crowds at some of the biggest venues in the world. Los Angeles Azules is a hit at annual festivals where it is often the main attraction. What started out as an experiment has grown into a world sensation that continues to delight audiences with a unique Latin concert experience.
Where can I buy Los Angeles Azules tickets?
If you want a concert experience that will get your feet tapping and your body moving, get your Los Angeles Azules tickets at StubHub. It is an experience that you will not want to miss if you are a fan of Latin and electronic dance music.
What awards have Los Angeles Azules received?
Shortly after the band received its double diamond album award, the group was nominated for the Billboard Awards. The group's albums have continually charted throughout the Latin world.
What are Los Angeles Azules's top songs?
Songs such as "Como Te Voy a Olvidar" and "Vernes Cultural" have peaked in the top 10 on Latin Charts. In 2013, "Como Te Voy a Olvidar" peaked at No. 5 on the Mexican charts. Other songs that have done well on the Hot Latin Charts include "De Plaza en Plaza: Cumbia Sinfonica" and "20 rosas."
What are some of the band's biggest performances?
One of the things that set Los Angeles Azules apart is the size of the crowds at the group's performances. One of its biggest performances was at the 2013 Foro Sol, Mexico City. This is one of the biggest festivals to showcase rock bands from Mexico. The response from this performance was so great that it got the band a record deal with OCESA Seitrack, a subsidiary of Sony. The group frequently performs at large venues such as the Hollywood Palladium and the Mandalay Resort Event Center to packed audiences.
Does Los Angeles Azules tour in the US?
Although the group's main fan base is in Latin America and Mexico, Los Angeles Azules launched its first US tour in 2001. Since that time, the band has regularly included the US as part of its concert tour schedule. US fans adore the band just as much as Latin audiences.
Has Los Angeles Azules ever been on television?
Yes, the band has been featured on the television show Cumbia Fuzion. In this performance, the group partnered with the Mexico City Symphony Orchestra for a special treat.
Back to Top
Epic events and incredible deals straight to your inbox.