We didn't find any Events nearby, but here's what's happening in other cities.
Los Tigres Del Norte tour venues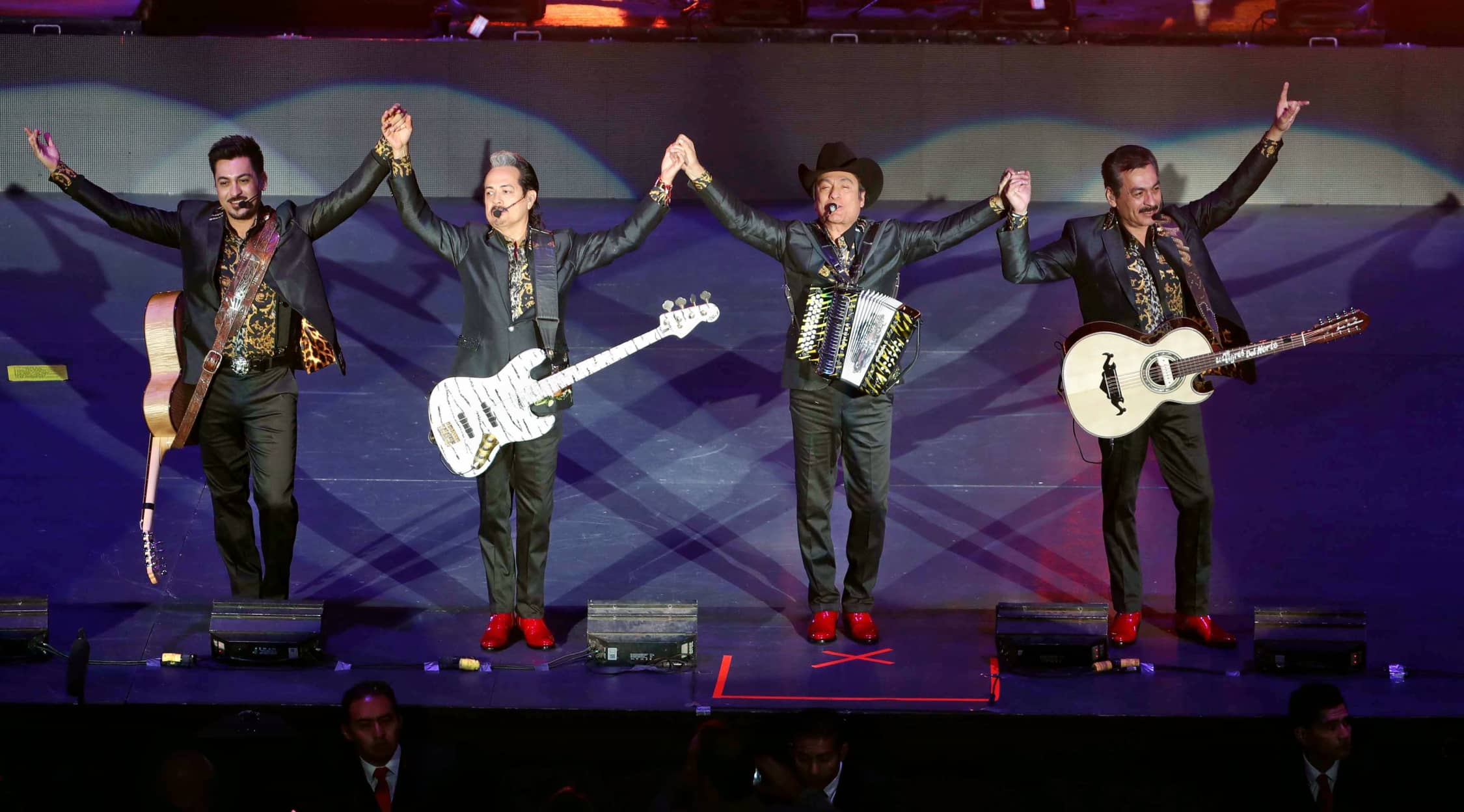 Zuma
Los Tigres Del Norte Tickets
Los Tigres del Norte Tickets
Los Tigres del Norte began in the '60s when several family members joined forces to form the ensemble in San Jose, Calif. Los Tigres soon became a favorite in the regional Mexican music scene, attracting fans of all ages and nationalities. With its unique blend of bolero, cumbia and norteno music, the band's fame spread beyond California, and its music began to reach international audiences. Los Tigres has released dozens of albums and sold more than 30 million records to date. The band's 1974 single, "Contrabando y Traicion," became a hit in the United States and Mexico and sparked the group's performing career. Los Tigres' songs present portrayals of real life, resonating with audiences of all ages and reflecting the emotional life of people of all nationalities.
Family Matters
Los Tigres del Norte was started by Jorge Hernandez in Sinaloa, Mexico, in the early part of the '60s. Jorge recruited his brothers and cousins to play in the ensemble, and the band began its recording career in the late '60s. The band members, who were still in their teens, received a sponsorship from Discos Fama. Under the guidance of the label's owner, Art Walker, the teens recorded their first hit single. "Contrabando y Traicion," which was based on an actual cross-border drug smuggling incident, quickly became a hit on both sides of the border and established the group's reputation as international performers. Through the years, Los Tigres has experienced a few changes in personnel but continues to be composed of members of the Hernandez family and relatives from its extended family.
Where can I buy Los Tigres del Norte tickets?
Los Tigres del Norte has won international acclaim, and you can bet that concert tickets will sell quickly. Buy your tickets at StubHub today to get the best available seats.
What are the most popular albums by Los Tigres del Norte?
Los Tigres del Norte has released dozens of albums and is considered one of the most prolific bands among norteno music acts. Some of the group's most popular albums include Un Dia a La Vez (1981), A Ti Madrecita (1985), Gracias America (1986), Para Adoloridos (1990), Jefe de Jefes (1997), Herencia de Familia (1999), La Reina del Sur (2002), Historias Que Contar (2006), Realidades (2014) and Desde El Azteca (2016).
Who are the members of Los Tigres del Norte?
Jorge Hernandez is the band's director, lead vocalist and accordion player. The other band members are Hernan Hernandez on bass and vocals, Oscar Lara on drums, Jose Santamaria on vocals, Eduardo Hernandez on vocals, accordion, saxophone and bajo sexto (Mexican 12-string) and Luis Hernandez on vocals and bajo sexto.
Which cities will Los Tigres del Norte cover on this tour?
The 2019 international tour will take Los Tigres to several cities in Columbia. Engagements in the United States include concerts in North Carolina, Georgia and California.
What is the setlist for Los Tigres del Norte?
The band will likely choose its setlist from the songs most often played in concert. Some of the most frequently played hits include "La Puerta Negra," "La Bala," "Jefe de Jefes," "Golpes en el Corazon," "Contrabando y Traicion," "La Mesa del Rincon," "Somos Mas Americanos," "La Camioneta Gris," "La Manzanita," "La Reina del Sur," "La Jaula de Oro," "Pedro y Pablo," "Ni Parientes Somo," "Quiero Volar Contigo," "America," "La Banda del Carro Rojo," "Mi Buena Suerte," "El Maestro," "Corazon de Oro," "Las Flores de Mi Pais" and "Morir Matando." Los Tigres usually adds a lengthy encore to its set and you can expect to hear one hour of music or even more beyond the scheduled end time of the concert.
Has Los Tigres won any music awards?
The band has received six Grammy Awards and six Latin Grammy Awards. In 2007, Los Tigres was honored as a BMI Icon, joining the ranks of performing legends like Carlos Santana. Los Tigres has been immortalized with a star on the Hollywood Walk of Fame.
Back to Top