We didn't find any Events nearby, but here's what's happening in other cities.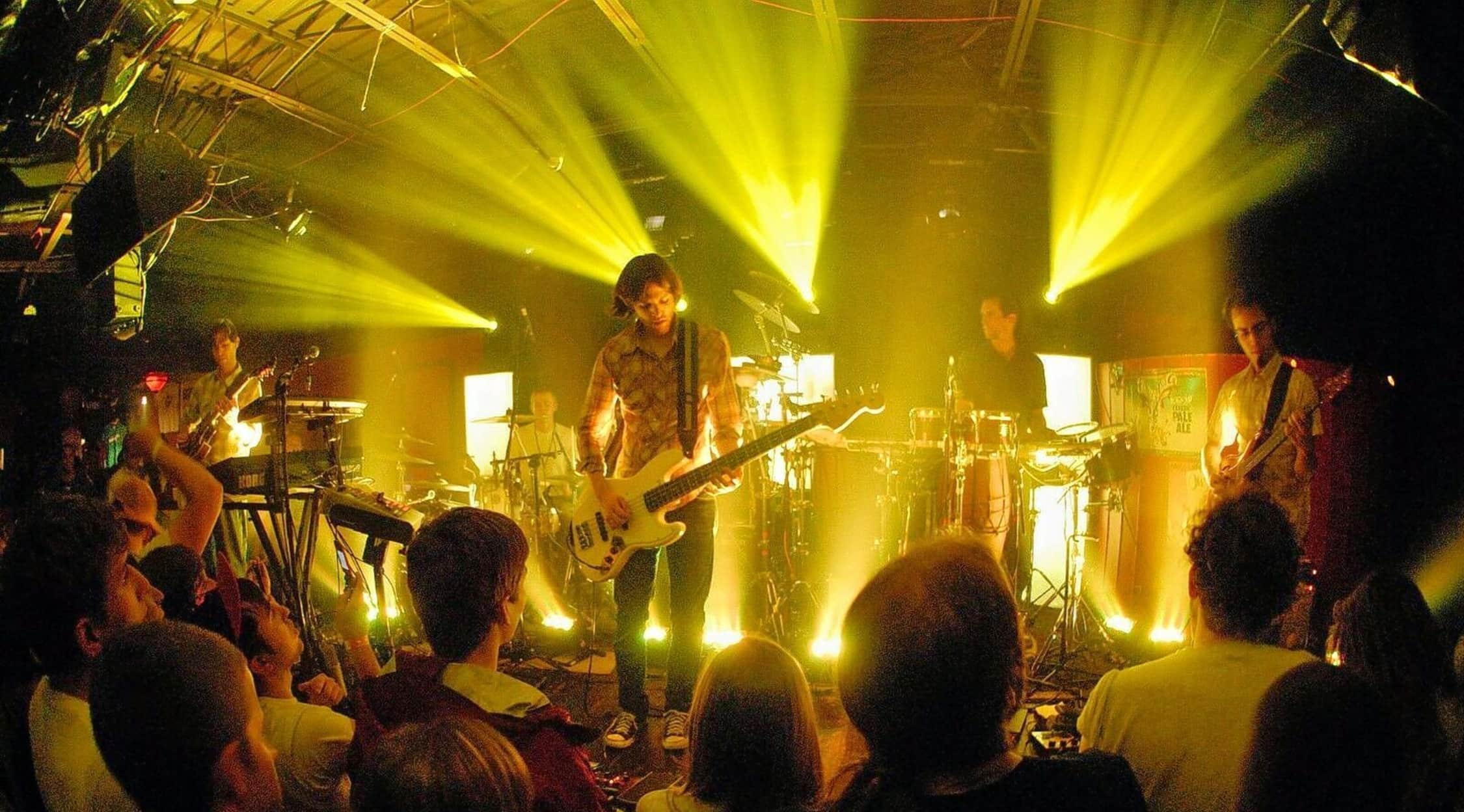 CC BY-SA 3.0
Lotus Tickets
Lotus Tickets
Lotus is an electronic jam band with a funky sound and a great attitude. The band was founded in 1999 by a group of college friends. For more than 20 years, Lotus has been touring, jamming and recording some of the most interesting sounds of the century. Lotus is a popular group at festivals and tours frequently to show off its live style.
Go to a Show to Get It
Fans of Lotus understand that this band is all about the live experience. Like any jam band, it does something a little different at every performance. At some point, the music takes over, and it's almost out of the artist's hands. Of course, Lotus still releases plenty of amazing albums; 2007's Escaping Sargasso Sea received critical acclaim, as did the 2008 album Hammerstrike. This prolific band makes frequent festival appearances, tours throughout the year and only seems to take a break when it's time to record something new.
Where can I buy Lotus tickets?
Every Lotus show is a unique experience. Grab tickets to its next once-in-a-lifetime concert at StubHub.
How often does Lotus perform?
Lotus prides itself on providing an amazing live experience, and the band tours prolifically to stay in touch with its fans. 2019 saw stops all over the country with an emphasis on New York, D.C. and Colorado. If Lotus takes a break in the winter, like it seems to be in 2019, it usually means the band is working on a new album.
Will Lotus perform in 2020?
Lotus has a special treat in store for fans during January of 2020. The band will be participating in the Jam Cruise 18, a yearly event with jam bands from across the country. The cruise departs from Miami on January 7, 2020. Other 2020 tour dates have yet to be announced.
What festivals has Lotus played at?
Lotus loves playing festivals. In the past, the band has performed at Bonnaroo, All Good Music & Arts Festival, Jam on the River, Rothbury Music Festival and many others. Lotus also headlines the Summer Dance Music Festival in Garrettsville and has done so almost every year since the festival started in 2008.
Who are the members of Lotus?
Lotus is a five-member band. Mike Rempel plays guitar. Jesse Miller plays bass, and Luke Miller plays either guitar or keyboard. Mike Greenfield keeps the beat with drums, and Chuck Morris adds unique percussion to the mix.
What are Lotus concerts like?
Lotus concerts are funky, eclectic, moving and joyful. Most of the band's sets start with a percussion line; the other artists build on it with fun and hypnotic riffs. Miller uses the keyboard to add samples and a touch of electronic edge to some of the tracks. Lotus plays a mix of short songs and extended jams to keep audiences engaged. The band is also known for its gorgeous light shows and calm stage presence. None of the members of Lotus are vocalists, so despite all of the music, the band's shows have a mellow and quiet vibe.
How many albums has Lotus released?
Lotus has released a total of 14 albums over the band's career. The 2004 release Nomad received an update and a vinyl release in 2015. Other albums worth noting are Hammerstrike from 2008, Lotus from 2011 and Eat the Light from 2016.
Can you listen to recordings of Live Lotus performances?
Lotus uses the venue's soundboard to record many of the band's live shows. The band sells these recordings for download on its website. It's not quite the same as going to a Lotus concert, but fans enjoy listening to the recordings while they wait for the next performance in the area. There's also something magical about re-living that perfect live jam session you heard the night before.
Back to Top