We didn't find anything nearby, but here's what's happening in other cities.
There aren't any events on the horizon right now.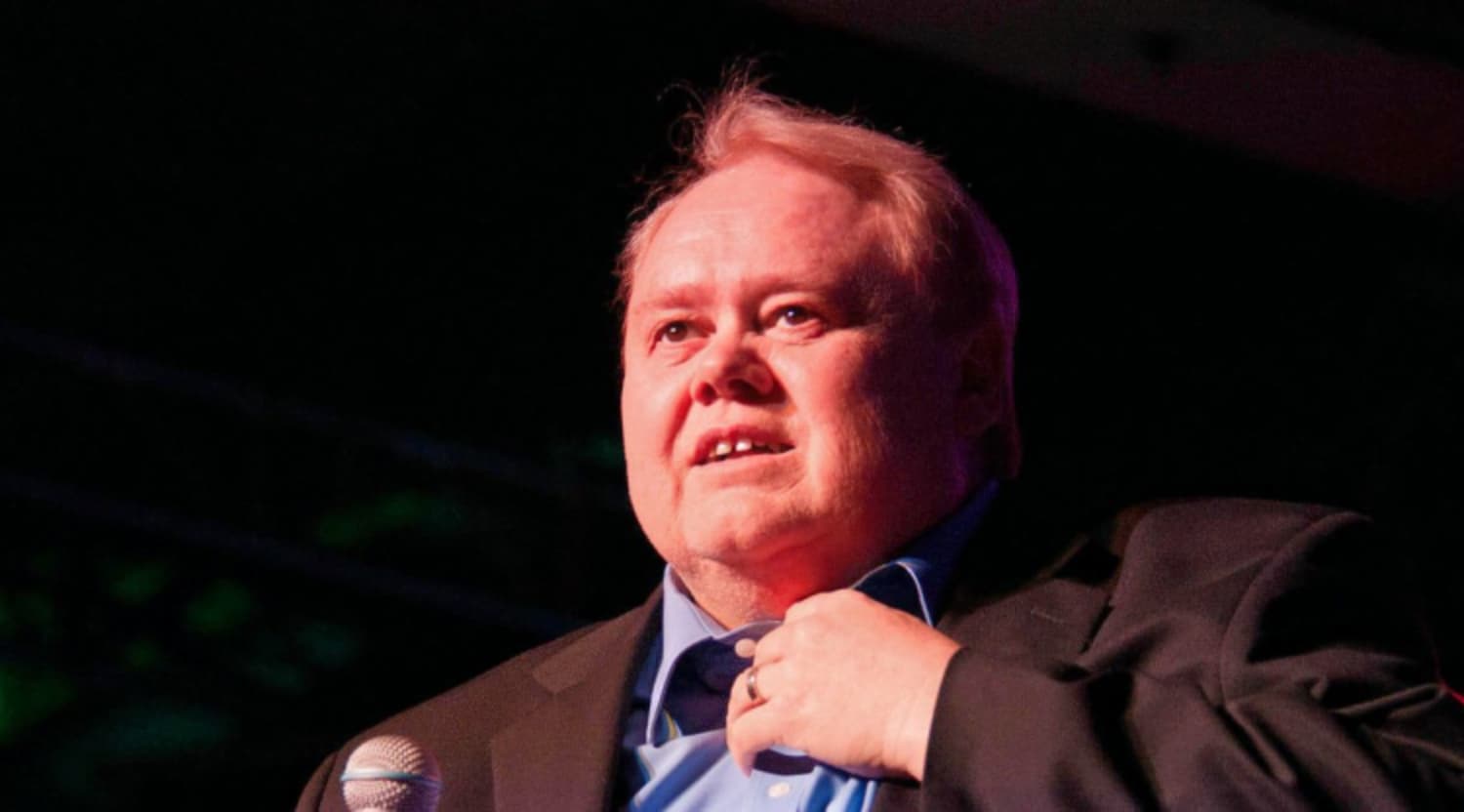 Alamy
Louie Anderson Tickets
Louie Anderson Plot
Anyone who's ever had the chance to meet a professional comedian knows that the job isn't exactly as glamorous as it is when it's depicted on television. There typically aren't throngs of fans and reporters waiting at a red carpet when professional comics head out to perform, just as there doesn't seem to be a limit on the amount of hecklers that turn up at every show thinking they can be funnier than the person paid to be there. Professional comedians spend a lot of time on their own on the road, booking into small clubs and even smaller hotel rooms just for the joy of making someone laugh to make end's meet. While it isn't always glamorous, sometimes it works out for the performer in question as they have the talent to make it in the difficult setting of the entertainment world. Don't miss out on a stage performance by one of these figures when the always hilarious Louie Anderson comes to drop his next comedy set on a stage in your area! This hilarious comedian has been busting guts with his comedy sets since the 1980's and isn't showing any signs of slowing down! Noted for his unique personality that plays into many of his jokes, Louie Anderson is a recognizable figure in the comedy world that has carved out a niche for himself with his fans. If it's been too long since you've laughed at seeing this performer at a venue in your area or if you simply remember him from Life With Louie, you're going to be bound to have a great time when you head out to his next show! Don't miss this chance to see Louie Anderson perform in person, get your tickets while you still can!
Louie Anderson Schedule
Do you find that the comedy shows your friend's invite you to just fall flat when it comes to the humor? Are you eager to see a performer on the stage that will actually leave you rolling around in your seat from the hilarious jokes you're waiting to hear? Well for the chance to take in a performance by a hilarious comedian Louie Anderson when he goes to perform next at the Ames Center in beautiful Burnsville, Minnesota, you're going to need to take advantage of how easy it is to use StubHub first so that you can have your tickets ready to go when Louie Anderson comes to the stage. A performer in the limelight for many years, Louie Anderson's fans are loyal and tend to turn up at his shows at every opportunity, leaving few seats behind for those without tickets. StubHub can still make it easy for you to get into this show though if you do your planning just right and head to log on early. That way, you can just have the tickets that you need in a few clicks so that you don't have to waste any time at the box office when this show opens near you. So why wait for something you might not get? Guarantee yourself access to this show by getting your tickets to see Louie Anderson through StubHub today!
Louie Anderson Cast
Being on top of his game throughout the 1980's, Louie Anderson would become a huge figure in the comedy world, working alongside such talents as Justin Shenkarow, Miko Hughes, Debi Derryberry, Justin Jon Ross, Terrence 'T.C.' Carson, Richard Lewis, Richard Belzer, Franklin Ajaye, Tim Thomerson, Brion James, Biff Manard, John Goodman, Ernie Hudson, Timothy Van Patten, Carole Ita White, Eddie Murphy, Aresenio Hall, James Earl Jones, John Amos, Madge Sinclair, Shari Headley, Paul Bates, Eriq La Salle, Matthew Broderick, Alan Ruck, Mia Sara, Jeffrey Jones, Jennifer Grey, Cindy Pickett, Lyman Ward, Edie McClurg, Charlie Sheen, Ben Stein, Richard Edson, Larry Flash Jenkins, and more! But now, Louie Anderson is ready to show you what he's been working on for the last few years and is eager to perform his latest jokes on the stage for you. If you're thinking about seeing a comedy performance this weekend, make it to be to a figure like Louie Anderson when he brings his next set to a venue near you!
Louie Anderson Author
Have things been far too serious at work lately? Do you find that when you crack jokes that none of your coworkers seem to get in on any of the fun? Well if you're looking to get a little bit more comedy in your life due to the stresses that have been building up in the work place, then know that you have plenty of options as far as your weekend's entertainment is concerned that will allow you to see some of the most celebrated performers coming to the stage in your area! You don't have to be the world's biggest comedy fan to want to head out and see some of the hilarious figures being brought to venues by you, but if you're looking to get in on some laughs this weekend, make sure you get your tickets early to sit in on a performance by a figure like Louie Anderson while you still can! First making waves throughout the 1980's, Louie Anderson became a regular face in the media for his hilarious performances during this era. Creating comedy sets for the stage and even writing for several television shows, Louie Anderson had the chance to showcase his talents through his many jokes and even his book releases, including titles like Dear Dad: Letters From An Adult Child, Goodbye Jumbo…Hello Cruel World, and The F Word: How to Survive Your Family. Louie Anderson also famously contributed to the animated show for children depicting his life, Life With Louie. Whether you know him from his appearances on the stage or on the screen or in animated form, you're bound to have a great time when you head out to enjoy Louie Anderson's next performance near you! Don't miss out, get your tickets today!
Louie Anderson Trivia
Q: When was the world first graced with hilarious performer Louie Anderson's presence?
A: Hilarious comedian and performer Louie Anderson was born on March 24, 1953.
Q: What city is proud to call themselves the hometown of popular comedian Louie Anderson?
A: Hilarious comedian and performer Louie Anderson was born in Minneapolis, Minnesota.
Back to Top
Epic events and incredible deals straight to your inbox.