We didn't find anything nearby, but here's what's happening in other cities.
There aren't any events on the horizon right now.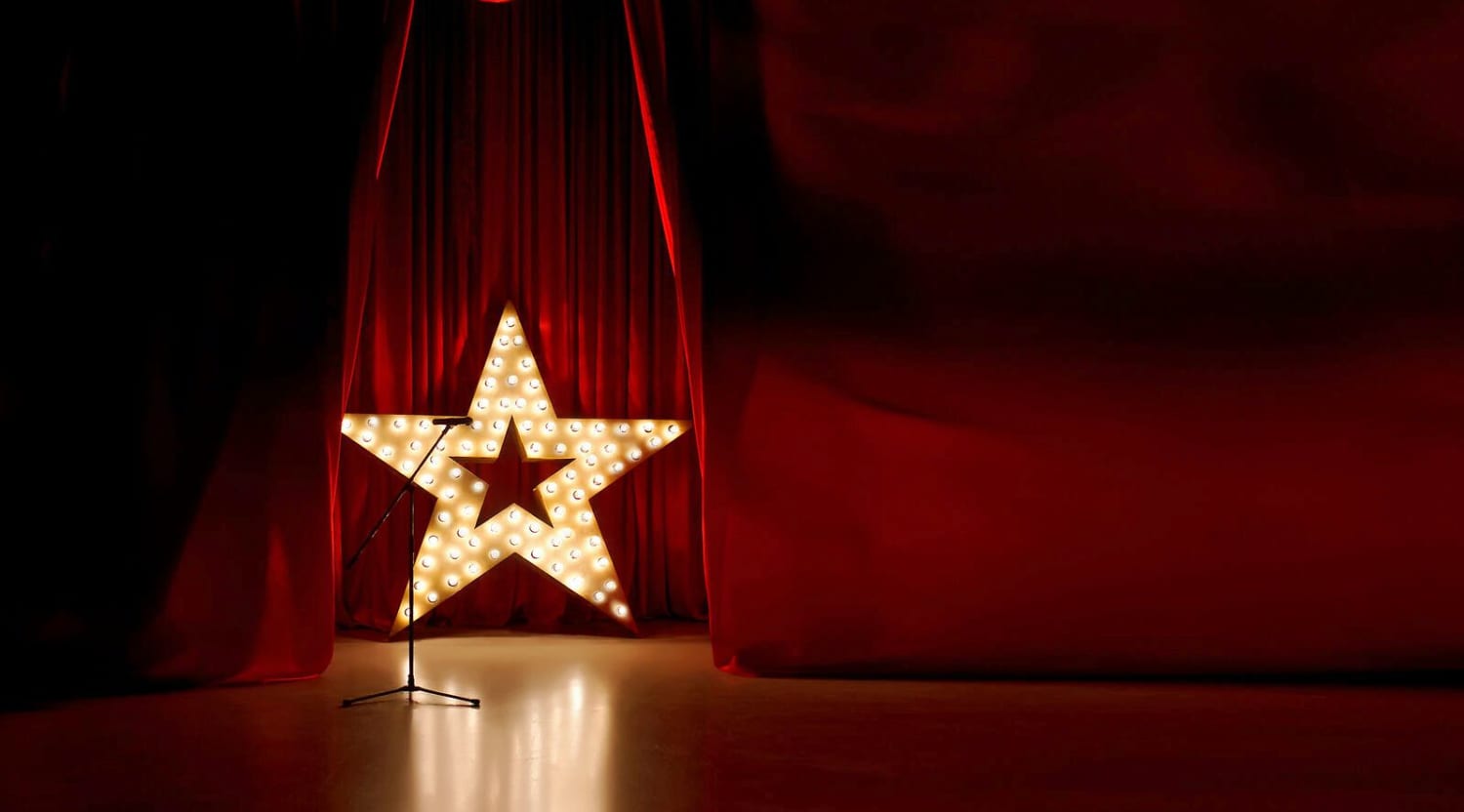 Adobe Stock
Lovett or Leave It Tickets
Lovett or Leave It Tickets
The popular political and humor podcast led by Jon Lovett, called Lovett or Leave It, is currently touring the nation and coming to cities near you. Lovett interviews guests and discusses some of the most important political topics facing the nation today. Part humor, part history lesson and part spirited debate, this is an experience that politicos and lovers of informative humor shouldn't miss.
'Nuanced Discussion' of Hot-Button Issues
Lovett or Leave It is a weekly podcast that covers news, politics and culture through games, rants, and impressions. Jon Lovett, the creator of the podcast, is a former speechwriter to President Obama and co-host of Pod Save America, another weekly political podcast led by Jon Favreau, Dan Pfeiffer, Tommy Vietor and Lovett. Lovett or Leave It covers a range of topics including the current political climate, urgent news related to the United States, and cable news clips. The live recording of Lovett or Leave It also welcomes high-profile guests including comedians, journalists, actors and other public figures for an entertaining night of the podcast's brand, "nuanced discussion."
Where can I Buy Lovett or Leave It tickets?
You can find tickets to the Lovett or Leave It live podcast show at StubHub.
What is the story behind Lovett or Leave It?
Lovett or Leave It launched in 2017 upon the founding of Crooked Media with his partners Jon Favreau — another former presidential speechwriter — and Tommy Vietor. Lovett declares that Lovett or Leave It is a podcast that allows listeners to catch up on news while also making fun of it on a weekly basis. They say that the main reason that current events are funny is that none of them make any sense. The podcast serves to inform but mostly to entertain, with a host who is a credible source with experience working in the White House. Lovett invites guests who also closely follow politics.
What's special about seeing a live recording of a podcast?
Podcasts are generally listened to on a prerecorded basis from mobile devices on the go, but seeing a live recording is no different from seeing a show. With a host like Lovett known for his comedic sensibility, plus famous stars who grace the panel with their personal takes, attending a live podcast recording is a great way to spend an evening together with friends and loved ones.
What else is Jon Lovett known for?
Jon Lovett is known for his talent in writing and wit. He also has experience writing comedy for major stars in Hollywood. Lovett successfully transitioned out of Washington, D.C., where he wrote for former President Barack Obama and former Secretary of State Hillary Clinton, and co-created the series 1600 Penn on NBC in 2012. The sitcom series, set in the White House, focuses on a dysfunctional family and stars Bill Pullman, Benjamin Stockham, Amara Miller, Andre Holland, Martha MacIsaac, Jenna Elfman and Josh Gad. It was produced by 20th Century Fox but canceled by NBC after one season in 2013. Lovett admitted in an interview that some of the details in the series were based on the Obamas. Lovett later produced the third season of The Newsroom. That HBO series ended in 2014. Lovett is also the life partner of political writer and journalist Ronan Farrow. The couple announced their engagement in October 2019.
Who are some of the Guests Lovett or Leave It has hosted?
Previous guests of Lovett or Leave It have included Adam Scott, Nicole Byer, Moshe Kasher, Andy Richter, Patti Harrison and Neal Brennan. Guests tend to be a mix of politically aware celebrities, journalists, ex-staffers and experts in different fields.
Which humorists are similar to John Lovett?
If you're into political humor, you should definitely check out Trevor Noah. He is currently touring live, and tickets are available at StubHub.
Back to Top
Epic events and incredible deals straight to your inbox.