There aren't any Events on the horizon right now.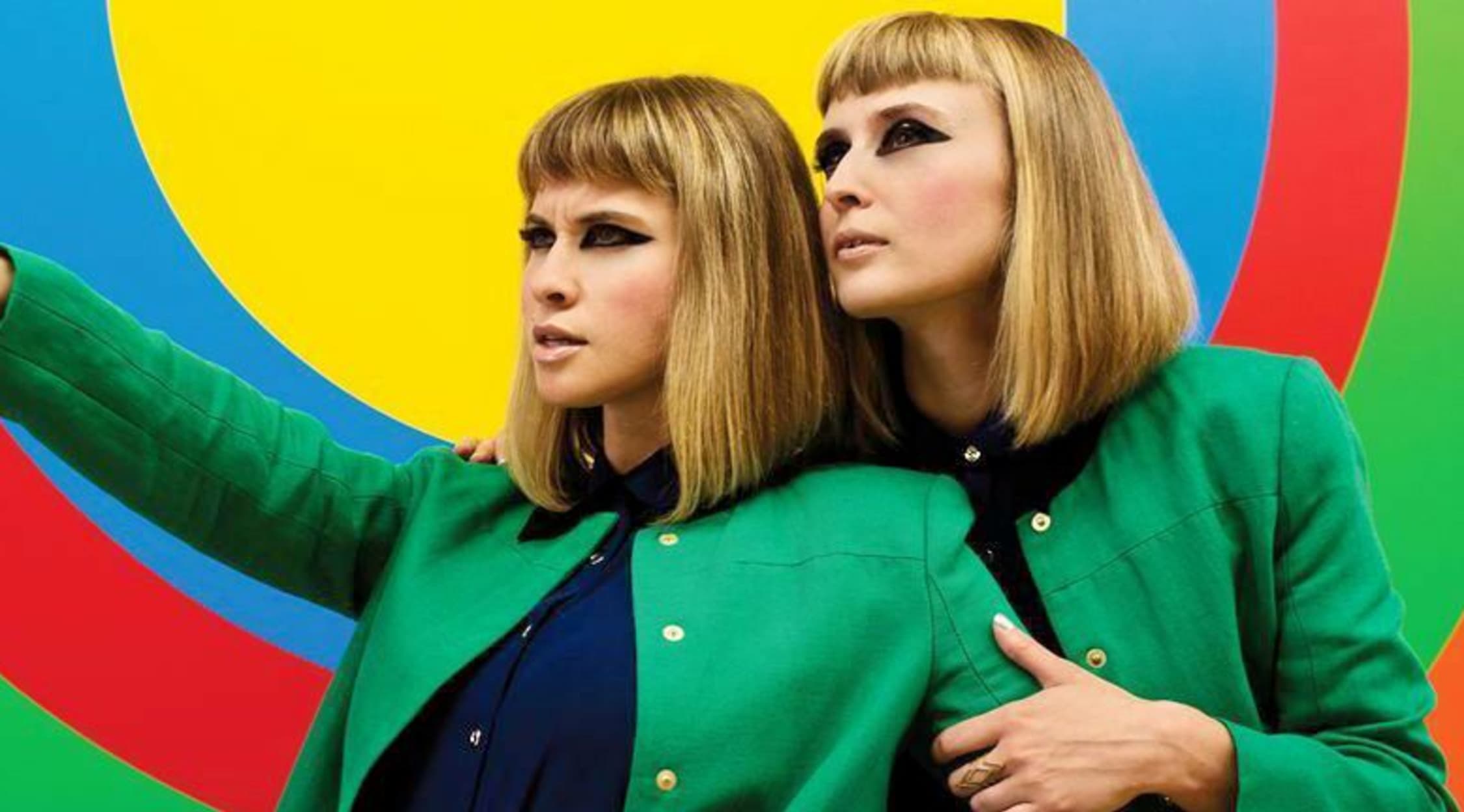 Rovi
Lucius Tickets
Lucius Tickets
Lucius began in Brooklyn, New York, in 2012 and moved to Los Angeles, California, in 2015. The band's repertoire is broad, running the gamut from indie pop to country pop. Lucius is best known for the lilting vocals of its two lead singers, who harmonize not only their notes but also their dress styles. Lucius made a name for itself with Good Grief, which reached No. 6 on the US Indie chart and peaked at No. 92 on the Billboard 200. The band has shared some of its influences, including bands like Fleetwood Mac and The Beatles as well as the soul music of Otis Redding and the old-school pop of David Bowie. Lucius brings all of these inspirations with a contemporary twist at the band's live performances, drawing dedicated fans who want to explore its unique sound and lyrics.
Evolution of Innovation and Art
Jess Wolfe and Holly Laessig found common ground musically at a party at Berklee School of Music in Boston. They moved to Brooklyn together in 2007 and performed as a duo for years before growing Lucius into a full-fledged band around 2011. As a pair, Wolfe and Laessig released Songs From the Bromley House in 2009 that showcased melodies the duo had written in 2005. At the heart of much of the music, which was a poetic biography of sorts, was emotional piano work. The Americana genre was evident in a few upbeat songs like "Step Up," while others such as "For Lost Ones" displayed loss and pathos. The debut album of the fully intact group was the EP Lucius, released in 2012. The band's first group studio album was Wildewoman of 2013, which marked a pronounced musical departure from its previous works. "Until We Get There" and other songs danced between folk styles and retro pop. Even at this early juncture in the band's career, Rolling Stone and other music publications gave the album high praise. Good Grief, released in 2016, reflected yet another musical evolution, this time to '80s-style synth-pop with songs like "Dusty Trails" that delved into longing and optimism. Nudes, released in 2018, is a compilation of covers, remastered older works and fresh recordings. The album is stark on instrumentals to highlight Wolfe and Laessig's vocals. "Feels Like a Curse" is a standout for its emotional depth, while "Neighbors" and "Woman" showcase the remarkable range of the band's powerful yet lilting melodies. As a special gift, Nudes also features a collaboration between Roger Waters and the dynamic Lucius lead singers with "Goodnight, Irene."
Where can I buy Lucius tickets?
StubHub protects ticket purchasers with its FanProtect guarantee. Grab your Lucius tickets at StubHub, the largest ticket marketplace in the world.
Who are the band members of Lucius?
Lucius has been comprised of four members since 2016. Jess Wolfe and Holly Laessig founded the group in 2005. By 2012, Lucius had become a band of five with Dan Molad at the drums and bass, Peter Lalish playing guitar and Andrew Burri playing multiple instruments, including the guitar. When Burri left the group in 2016, Casey Foubert and Josh Dion joined for Lucius concerts, playing backup guitar and drums, respectively.
What are some notable Lucius collaborations?
The band has collaborated with several artists as have Wolfe and Laessig as a duo. In 2015, Lucius performed at the Newport Folk Festival with Pink Floyd founder Roger Waters and the rock band, My Morning Jacket. The band also wrote covers for a Bob Dylan and The Grateful Dead compilation albums. Wolfe and Laessig have performed guest vocals for such greats as Sheryl Crow, John Legend, Ingrid Michaelson and Dawes. This does not include the scores band members have written for television series and movies.
What setlist can I expect from a 2019 Lucius tour?
A sample concert setlist from a 2019 performance at Waterfront Park Louisville features the songs "Genevieve," "Dusty Trails," "Go Home," "How Loud Your Heart Gets," "Woman," "Something About You" and "Tempest."
Will Lucius be touring in a city near me in 2019?
Lucius concerts in 2019 are scheduled for Irving, Texas, and Burlington, Virginia. You could also have caught them in the Pacific Northwest at Marymoor Park in Redmond, Washington, with Nathaniel Rateliff & The Night Sweats.
Are any artists similar to Lucius?
Lucius fans will likely also enjoy the indie folk of Margaret Glaspy and the indie rock of The Wild Reeds.
Back to Top
Epic events and incredible deals straight to your inbox.