There aren't any Events on the horizon right now.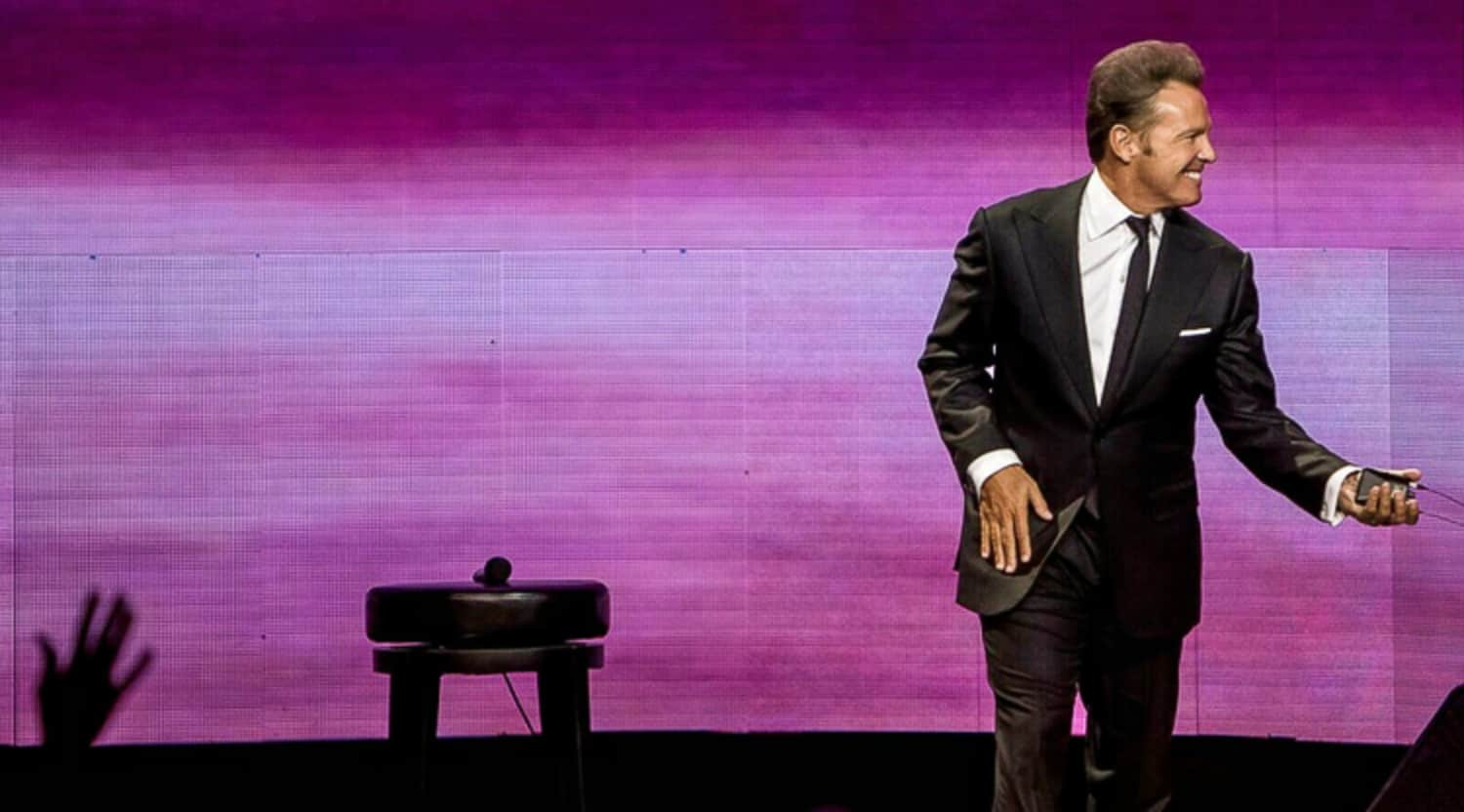 Zuma
Luis Miguel Tickets
Luis Miguel Tickets
Luis Miguel has been an award-winning performer since the tender age of 14. A talented and versatile artist, Miguel has mastered a variety of Latin musical forms like boleros, tangos, mariachi and Latin pop. He has also produced some jazz and big-band pieces. While many Latin American artists sing in English or Spanglish, Miguel has preserved the character of his music and only sings in Spanish. Even so, two of his albums have been platinum-certified by the RIAA: Romance and Segundo Romance.
The Mexican Sun
Luis Miguel is popularly known as "El Sol de Mexico," which means "The Sun of Mexico." His live performance tours span the US, Europe and South America. His talents have not waned with age. His latest album, released in 2017 and titled Mexico por Siempre, earned the double-platinum distinction. Miguel has achieved even greater recognition in Central America with 35 platinum albums. He currently holds the record for the most consecutive performances in Mexico City's Auditorio Nacional. Miguel is of Mexican descent, but he grew up in Puerto Rico. He has been producing albums since he was 11 years old when he released his first title, Un Sol. Miguel received his star on the Hollywood Walk of Fame in 1996, the youngest male singer to do so at the time. He has won six Grammy Awards for Best Mexican-American Performance, Best Latin Pop Album, Best Mexican/Mexican-American Album and Best Regional Mexican Music Album. Miguel has also had success with the Latin Grammy Awards, picking up accolades for Album of the Year, Best Pop Vocal Album, Best Male Pop Vocal Performance and Best Ranchero Album. Many Latin artists in the younger generation have been inspired by his work, such as Gustavo Santaolalla. In the past, Miguel has collaborated with Sheena Easton and Mariah Carey. Luis Miguel is a performer of multi-generational acclaim whose smooth songs continue to attract new listeners.
Where can I buy Luis Miguel tickets?
StubHub is your source for purchasing Luis Miguel tickets. The secured platform is available on both computers and mobile devices.
Where is Luis Miguel playing?
Miguel will be playing all over the country, including New York City, Philadelphia and Miami, with multiple stops in Texas. He will also be performing at the famous Colosseum at Caesars Palace in Las Vegas.
What can I expect from a Luis Miguel concert?
Concertgoers will be swept away by Miguel's powerful voice. While many modern artists depend heavily on special effects and digital sound support, Miguel gives a natural performance. His energy has not diminished with age. Often, fans will find themselves singing along to his most popular songs, like "Amor, Amor, Amor" and "Tu, Solo Tu."
How long is a Luis Miguel concert?
Luis Miguel concerts last from two to three hours. Miguel changes tone and style over the course of the concert, so he might start with bolero and move on to romantic ballads.
Will Luis Miguel tour in 2019?
Following the success of his 2018-19 Mexico por Siempre Tour, which earned him the Latin American Music Award for Best Tour of 2018, Miguel will be performing nationwide on his Luis Miguel 2019 tour.
What is Luis Miguel's tour set list like?
Miguel plays up to 30 songs in a single concert. Some are career highlights while others are releases from his 2017 album Mexico por Siempre. Concertgoers can expect to hear "Llamarada," "Mexico en la Piel," "Contigo en la Distancia" and "Suave." Sometimes, Miguel changes his set list depending on the city in which he's performing. Most of his songs have romantic themes of unrequited love and nostalgia.
Back to Top
Epic events and incredible deals straight to your inbox.