There aren't any Events on the horizon right now.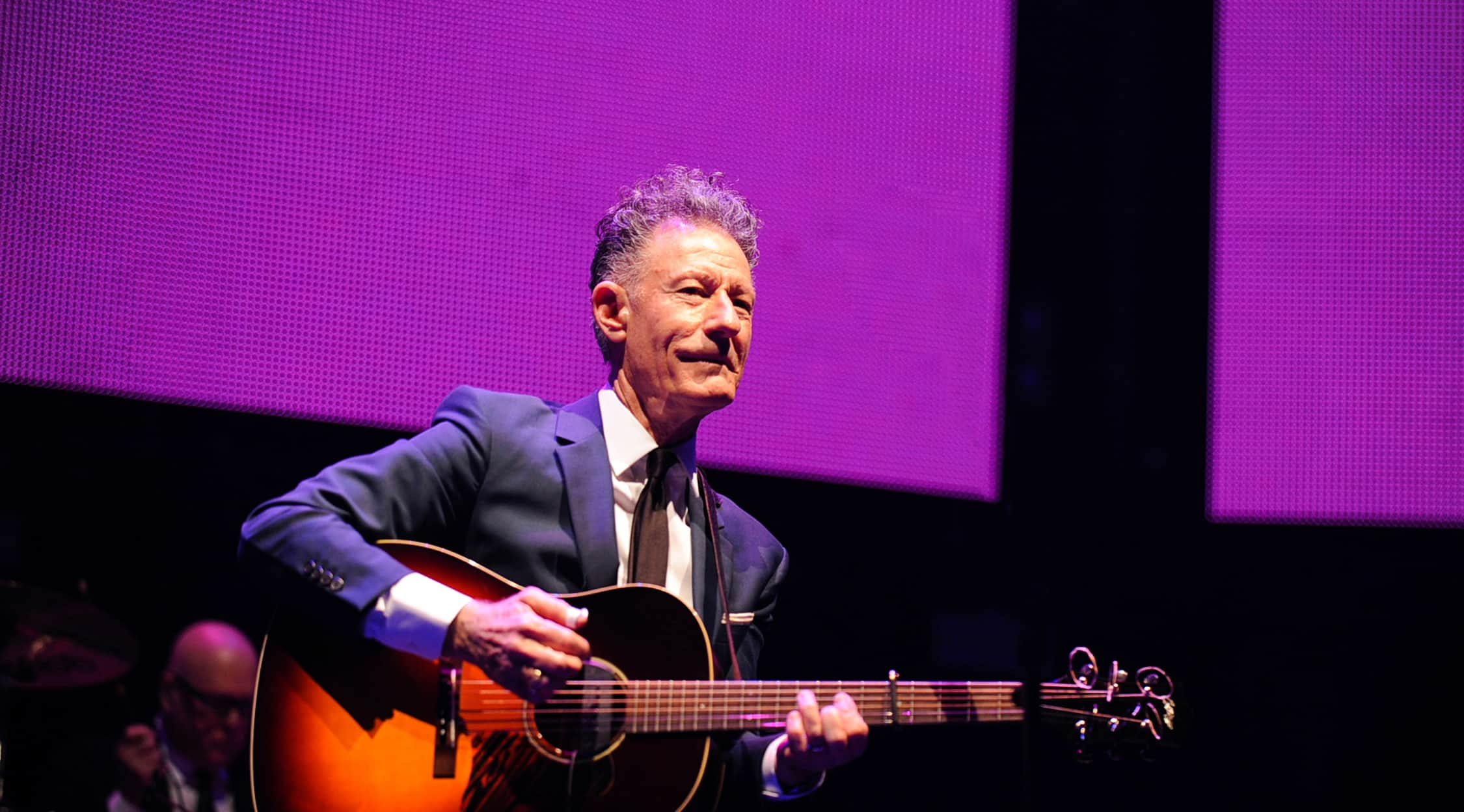 Zuma Press
Lyle Lovett Tickets
Lyle Lovett Tickets
With a sound as deep and rich as the Texas soil that nourished him, Lyle Lovett brings a vibrant energy that distinguishes a musical career that began in 1980 as a singer/songwriter serenading A&M's music community. Now, more than three decades later, Lyle Lovett creates an iconic sound combining the best of country and western music's soul and sass with a singular gift for story weaving and the significant detail that encapsulates life's important truths with wisdom and compassion. While heavily influenced by country music, Lyle Lovett's sound also infusions elements of bluegrass, folk, blues, swing, jazz and gospel into his songs. A four-time Grammy winner, Lyle Lovett came to the world's attention in 1986 with his first album, the eponymously titled Lyle Lovett.
There Are So Many Reasons to Love Lyle
Lyle Lovett has put out fourteen albums and released 25 singles, including the No. 10 Billboard Hot Country Songs hit, "Cowboy Man." His Grammy Award-winning albums include Lyle Lovett and His Large Band, released in 1989. The album garnered an award for Best Male Country Vocal. In 1994, a year that showed the range of Lovett's talents, he was honored for Best Pop Vocal Collaboration for "Funny How Time Slips Away" with Al Green, and Lovett also won Best Country Duo/Group with Vocal for "Blues For Dixie" with Asleep at the Wheel. The Road to Ensenada won Best Country Album in 1996. Among Lovett's other successes in 2007, and the album It's Not Big It's Large rode in at No. 2 on Billboard's Top Country Albums chart. The Recording Industry Association of America has certified that all of Lovett's 1990's albums were gold. Lovett also won the hearts of kids of all ages with his 1996 duet with Randy Newman, "You've Got a Friend in Me," from the Toy Story soundtrack.
Where can I buy Lyle Lovett tickets?
It's easy to get some good Lovett! Swing, shuffle and scoot on over for your Lyle Lovett concert tickets at StubHub. StubHub - the world's largest ticket marketplace - is backed by its FanProtect guarantee, and that makes it a sure thing to score your Lyle Lovett concert tickets safely and securely via its mobile and desktop platforms.
Are there Lyle Lovett concerts near me?
Lyle Lovett is taking his Lyle Lovett Tour across the continent, so there is an excellent chance that you can hit the tour as it moves across the nation, playing in venues including The Royal Oak Music Theatre, Royal Oaks, Michigan, a Canadian stop at The Avalon Ballroom At Niagara Fallsview Casino Resort, Ontario and Symphony Hall Atlanta.
Does Lyle Lovett engage in any of the other performing arts?
Yes, Lyle Lovett is also an actor. He has appeared in films such as The Player (1992), Short Cuts (1993), Prêt-à-Porter (1994), Bastard Out Of Carolina (1996), Cookie's Fortune (1999), The New Guy (2002) and Walk Hard: The Dewey Cox Story (2007). He has also appeared in television shows including Mad About You and The Bridge.
Can I see the large band backing up Lyle Lovett in concert?
Some like it large. In many venues, the Large Band makes its large presence known, performing with master songwriter and musician Lyle Lovett in such venues as Ridgefield Playhouse in Ridgefield, Conn., the Florida Theatre Jacksonville in Jacksonville, Fla. and the Montgomery Performing Arts Centre in Montgomery, Ala. In other concerts, Lyle Lovett performs an evening of musicianship with his song stylings the central focus, such as the Heymann Performing Arts Center in Lafayette and the Majestic Theatre in San Antonio. Check out the Lyle Lovett tour schedule for more information.
What musicians are similar to Lyle Lovett?
With his solid country and western stylings, flavored with influences ranging from bluegrass to jazz, fans who love Lyle Lovett's music may also want to explore the music of Willie Nelson, John Hiatt, Harry Connick Jr., and Kacey Musgraves.
Back to Top
Epic events and incredible deals straight to your inbox.