There aren't any Events on the horizon right now.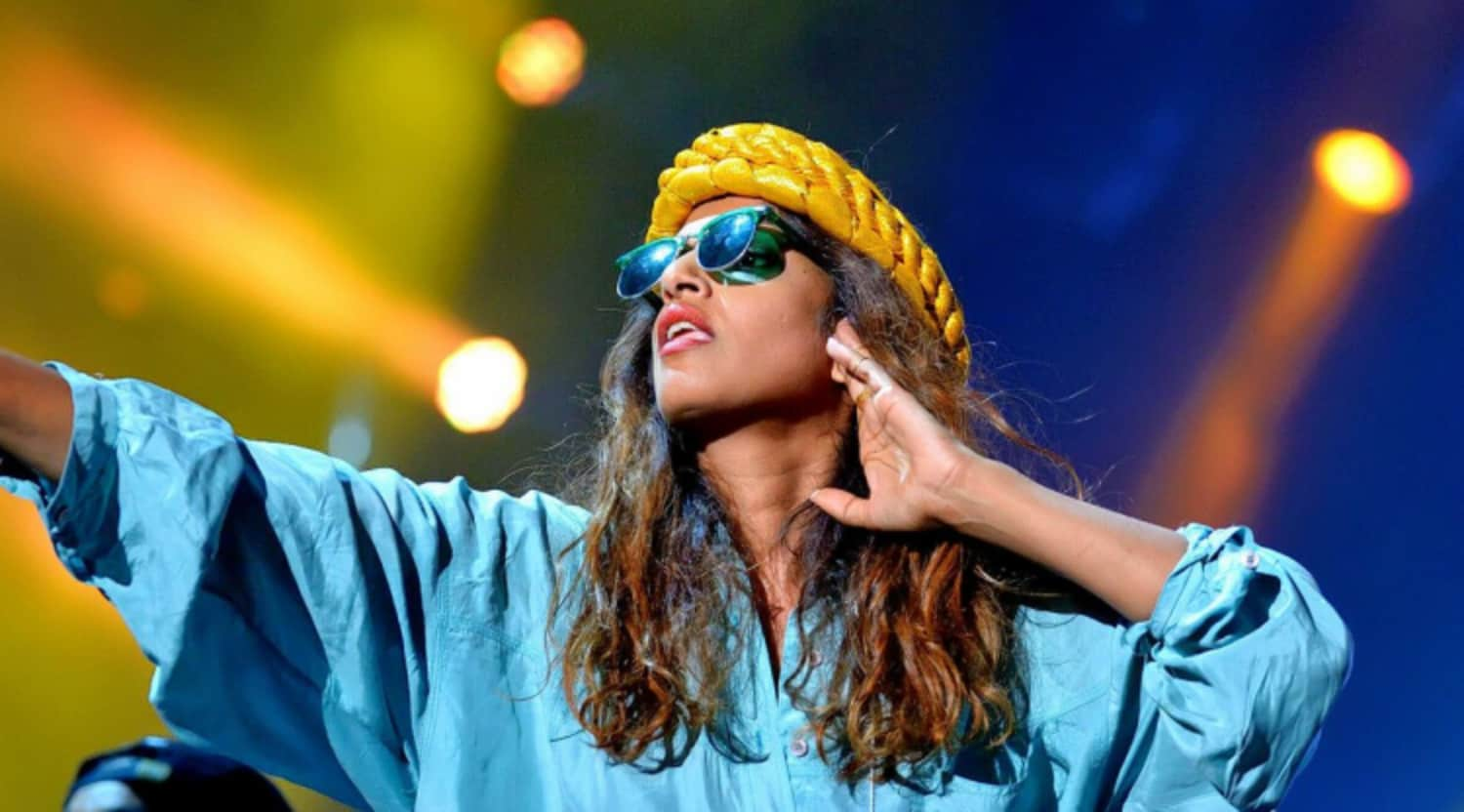 Alamy
M.I.A. Tickets
2014 Schedule
Don't pass up an opportunity to see the amazing singer and dancing artist M.I.A. as she heads out on her very own nationwide tour! If you loved her 2008 hit song "Paper Planes," this is the concert for you. This red-hot performer charms audiences in every city she performs in, and you won't want to miss a chance to see her work her magic at a venue near you! Pop and dance music fans are flocking from all across the country to see this spellbinding lady show what she can do! You can't beat seeing a powerhouse singer-songwriter perform several of her much-loved songs on a big stage before your eyes. Click over to StubHub as soon as you possibly can, because tickets to see a majestic live gig like this one will sell like hotcakes. Snatch up a pair of concert tickets to see this awe-inspiring musician up close and personal!
In 2014, M.I.A. will perform in cities like Boston, MA, Washington DC, and many more to be announced! Check to see if one of these tour dates works for you. When you find a live show that works with your schedule, mark your calendar as far in advance as you possibly can!
Tickets are guaranteed to be a top seller for a live performance from a red-hot recording artist like this one. Act fast so you can beat the crowds! Secure your seats now before it's too late and they're all sold out.
Once you find a performance to attend, make sure you act quickly to book your seats. Because this is such a red-hot performing act, you're sure to have competition with lots of people looking to buy tickets, so now's your opportunity to book a pair of tickets before it's too late. So don't waste another minute—order your tickets with just one click of the mouse!
There's nothing better than taking a break from the hectic nature of daily life to spend a night out at a live show. Whether it's a Broadway musical, rock concert, or a live speaking gig, nothing compares to a thrilling night of entertainment. Live gigs like this one have stunned critics and audiences alike, and tickets never last very long. It's a one-of-a-kind experience you definitely don't want to miss out on. Luckily, it's never been easier to score tickets. It only takes a click of a button! Plus, make sure you're in the know about the most competitive prices, so you can find a good bargain to see a spellbinding show like this. StubHub offers some of the best deals out there, so you don't have to pay full price. Once you find a tour date and price that works for you, go ahead and click on through to secure your tickets! Go ahead—there's no time to waste!
Live Show Experience
If you're ready to witness an awe-inspiring live performance that will have you singing and dancing along to some irresistible beats, make sure you check out M.I.A. as she graces a stage near you! You'll want to bring a few of your friends along to enjoy this red-hot performer's catchy-as-ever songs on a live stage. You won't be able to stop humming her majestic rhythms to yourself days after the show is over. Here's your opportunity to enjoy this truly electrifying experience! Snag your tickets at StubHub today, and be there for every thrilling and mesmerizing moment!
You can't beat low prices for great seats, which is exactly what StubHub offers. It's a place where you can buy and sell tickets with just a few clicks. What could be more convenient? StubHub is always the place to go when you're looking to get the best seats available to the red-hot production of your choice. Just name the show and StubHub has tickets for it, and competitively priced ones at that. Make sure you set up an alert so you can get constant updates about tour information for your favorite act. Choosing which show to attend is arguably the hardest part! StubHub has your tickets to witness this spectacular extravaganza on sale right this second, so don't wait too long—make sure you buy yours as soon as possible, because tickets are a hot seller to see this fantastic show. You're better off buying tickets as early as you can, so that you don't miss out on all the fun. So what are you waiting for? Take some of your friends along and enjoy an unforgettable night out. Go right over to StubHub to get your hands on the best seats you can find!
Trivia
In 2010, Time magazine listed M.I.A. as one of the world's 100 most influential people.
About
M.I.A. is a British recording artist, whose songs encompass a blend of electronic, dance, alternative, hip hop, and world music. After spending a couple of years working as a filmmaker and designer in west London, she launched her music career in 2002.
Breakthrough
M.I.A. first shot to fame in 2004 on the strength of dance hits like "Sunshowers" and "Galang," both of which landed on the Billboard charts.
Back to Top
Epic events and incredible deals straight to your inbox.