There aren't any Events on the horizon right now.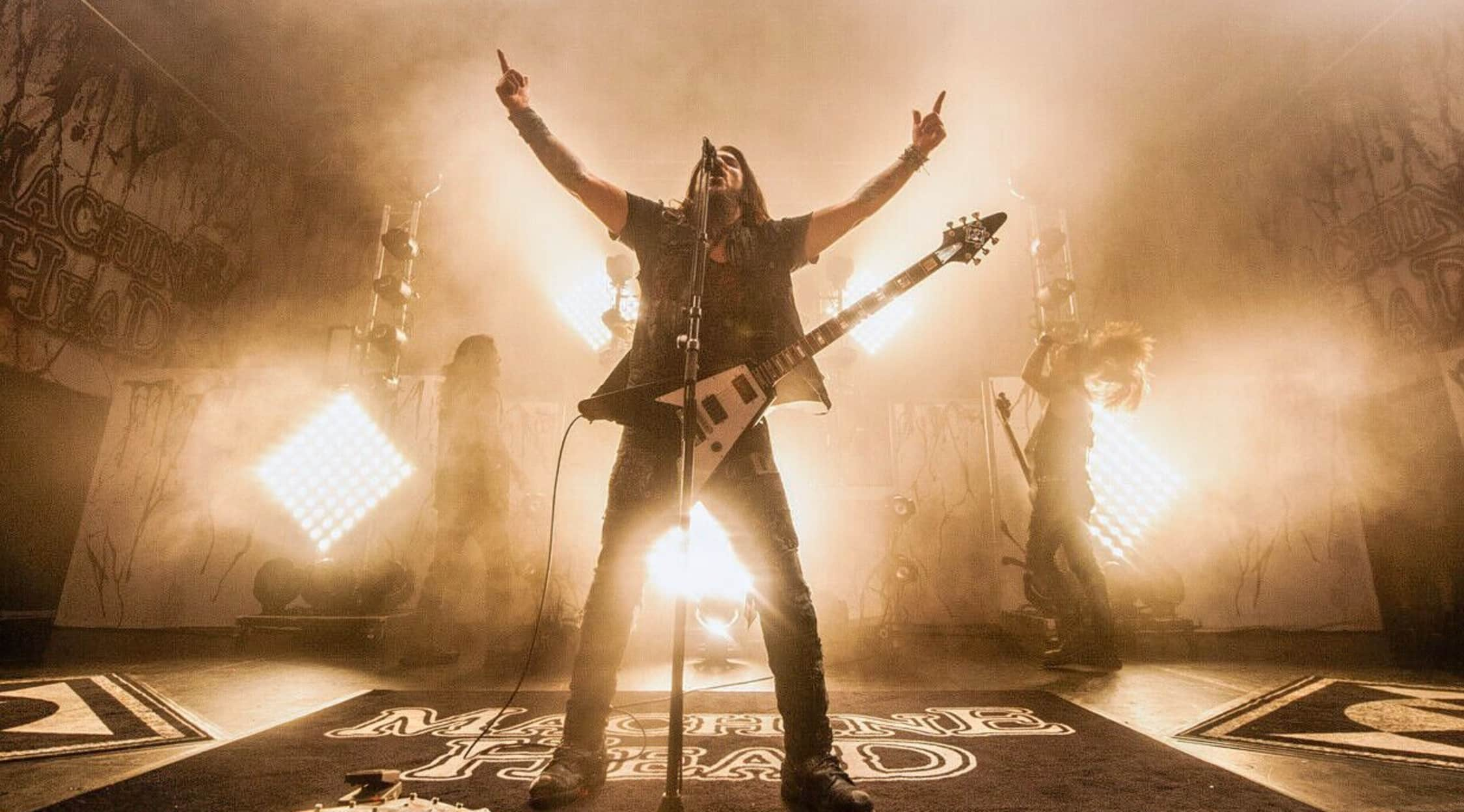 Zuma
Machine Head Tickets
Machine Head Concert Tickets
After forming the band Machine Head in 1991, Robb Flynn and Adam Duce propelled their creation into the spotlight with their crushing riffs and mesmerizing drum arrangements. They were received with widespread acclaim for their first album release and toured extensively throughout Europe for nearly two years after its release. Their biggest success in the US came a few years later, and they have been consistently hitting the charts with each subsequent offering they produce. Their influence can be heard throughout modern thrash and heavy metal by listening to groups like Godsmack and even a song by the incomparable Metallica. A lot of performers owe their success to what Flynn himself describes as his "barking in key" because it inspired an entire generation of metal band hits reaching far into the music scene.
Inspiration in the Making
Since their beginning in Oakland, CA, Machine Head concerts have been pushing the boundaries of their genre with exploratory forays into different vocal rhythms and guitar tones. They have been a reliable staple of metal venues and festivals worldwide for nearly three decades of scorching chords and legendary percussion designs. The band has gone through some changes to its members, but they always deliver a fresh taste of something new that feels familiar yet unknown and edgy. Their innovations and powerful ballads behind the amp have garnered them a long list of awards and recognition across the world, including a Grammy Award nomination for Aesthetics Of Hate. Heavy Metal fans agree they are a visceral force on stage and integral to the rock scene developing the diversified sound it has grown into today.
Where can I buy Machine Head tickets?
Tickets for Machine Head performances are available at StubHub, and all ticket purchases are backed by StubHub's FanProject guarantee. StubHub is the largest marketplace for show tickets, so if there is a show or festival that's playing near you, with StubHub's app, you can buy tickets quickly and easily on your phone, mobile device or desktop computer.
When did Machine Head release their latest album?
Their most recent album, Catharsis, came out in 2018.
Who will be the first act on the Machine Head Killers and Kings Tour?
Anti-Mortem is the band that will be opening shows for the Machine Head Killers and Kings Tour in the US in July 2019.
How long is the setlist for Machine Head on the Killers and Kings Tour?
The setlist for Machine Head on their Killer and Kings Tour is scheduled for 15 songs. The encore will add another five. This should make the total sum up to 20 in all.
Will Machine Head be playing any of their classic hits on this new tour?
Yes, the setlist Machine Head has published for their current tour includes many of their most recognized favorites from over the years.
Will Machine Head be part of any metal festivals scheduled to happen in 2019?
Machine Head does not currently have any festival obligations this year, but it's not over yet. There are still plenty of live shows you may be able to catch them at.
Will Machine Head be playing any dates in the US in 2019?
Yes, Machine Head tickets will soon be ready for purchase at StubHub for the show scheduled at the Palladium in Hollywood, CA, for the 20th of December. Machine Head tickets are a popular item, and tickets for the band can be found for numerous shows as the band is always playing on what seems like an endless series of tours. They perform globally, and probably will perform at a venue near you soon.
Back to Top
Epic events and incredible deals straight to your inbox.