There aren't any Events on the horizon right now.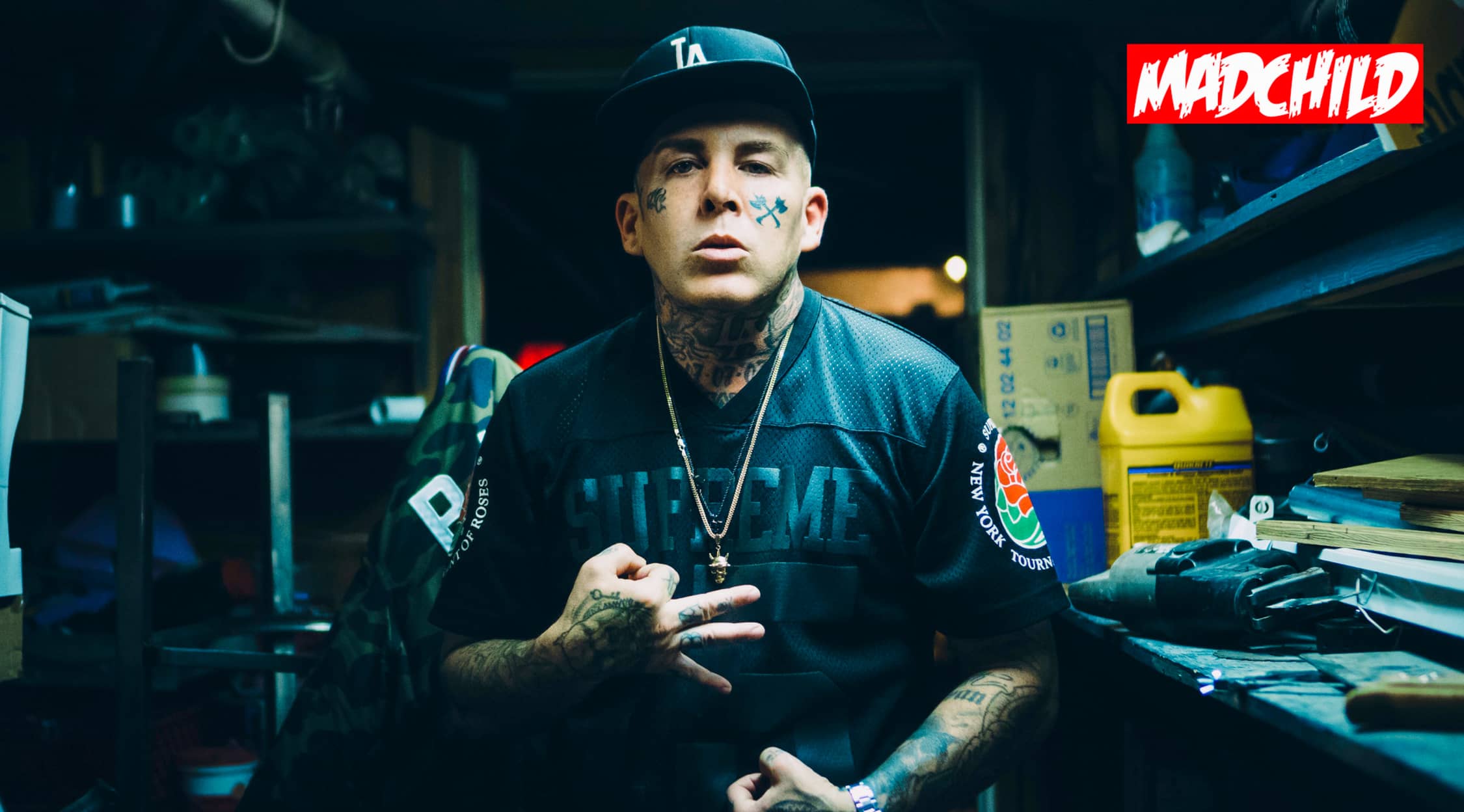 Rovi
Madchild Tickets
Madchild
Madchild is the stage name of Canadian rapper, Shane Bunting. Born in Surrey, British Columbia and raised by his mother, grandmother and grandfather, he grew up in Vancouver. As a youth, he discovered hip-hop and expressed himself through freestyling.
In his 20s, Bunting moved to San Francisco to explore the hip-hop scene. He delivered pizza before landing a job at Extra Large, a clothing store owned by the Beastie Boys. He returned to Vancouver to work with Canadian rap group, Swollen Members.
Madchild was the third edition to Swollen Members, a Vancouver-based group consisting of Madchild, Prevail (Kiley Hendriks) and Moka Only (Daniel Denton). Madchild joined in the mid-1990s and they adopted the name Swollen Members as a joke (suggested by Moka Only). Swollen Members enjoyed success in Canada and spent the first decade and a half of 2000 putting out more than 11 albums and touring.
In 2006, after years of touring and performing with Swollen Members, Madchild found himself amid a painkiller addiction. He credits his bandmates for helping him back to sobriety. Since his recovery, Madchild has set out on solo tours throughout Canada and the United States.
Madchild has released several full-length studio albums. Dope Sick, Lawn Mower Man, and Silver Tongue Devil have appeared on both Canadian and American music charts, each reaching three or higher on the Canadian chart (Lawn Mower Man peaked at number two). Madchild has collaborated with an array of artists including Swisha T, Classified, Slaine, Tech N9ne, Mike ADHD, Prozak and Reznik.
Madchild Tickets
Don't miss a chance to catch Madchild in a city near you. He is performing at choice venues across the United States and Canada. Shows sell out; find tickets on StubHub.
Madchild Trivia
Detained at an airport and banned from entering the U.S. in 2011, customs told Madchild he could not enter the states due to an alleged affiliation with the Hells Angels.
On tour, Madchild travels with both his Chihuahua and Pit Bull.
Similar Events
One of the best-known rappers in hip hop, 2 Chainz has hits that people all over the world can sing along to, including "Used 2," "No Lie" and "I'm Different." He is one of the leading forces in modern day hip hop and tours all over North America. Get tickets through StubHub.
Back to Top
Epic events and incredible deals straight to your inbox.