There aren't any Events on the horizon right now.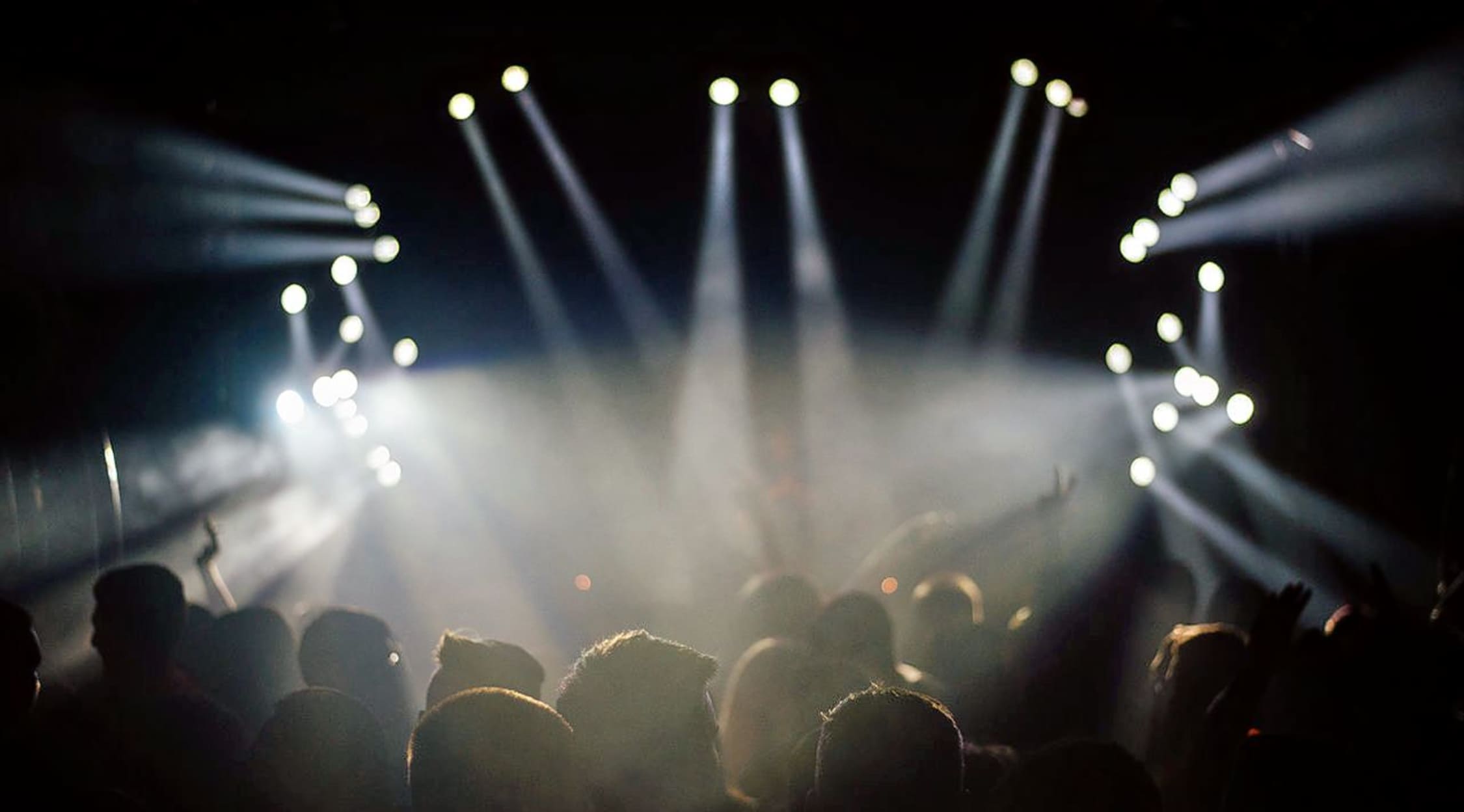 Stocksy
Mallman Tickets
Mallman – The 2016 Tour
Mark Mallman is back on tour, to the delight of glam rock fans everywhere. He will be coming to the Turf Club in St. Paul, the South by Southwest festival in Austin, and the Icehouse in Minneapolis, with more U.S. tour dates to be announced in April. Mallman puts on a concert that you definitely do not want to miss – get your tickets today!
About Mallman
Born July 20, 1973, Mark Mallman is a musician from Minnesota. Since 1998, Mallman has issued seven full-length studio albums. 2012's Double Silhouette is his most recent.
Upon graduating from high school in 1991, Mallman enrolled in the jazz piano program at the Wisconsin Conservatory of Music. He then relocated to Minneapolis, Minnesota later that year. In 1995, at the age of 21, he earned his Bachelor of Fine Arts in performance art and painting from the Minneapolis College of Art and Design.
Mallman began his career in music in the late '90s with the Odd, a short-lived band whose material consisted of postmodern jokes about the histrionics of '70s rock. They broke up a few days after they were voted "Best New Band" in a City Pages poll, but they reunited to cut and release a single record, 1998's Oh My G*d – It's the Odd, which Mallman co-wrote and co-produced.
Mallman's solo debut album arrived in 1998 with the titled The Tourist. Two years later, he released his sophomore album, How I Lost My Life and Lived to Tell About It. The set featured guest artists Davey von Bohlen (member of the Promise Ring and Mallman's old schoolmate) and Babes in Toyland's Kat Bjelland. Mallman's third album, The Red Bedroom, was released in the spring of 2002. It was produced by Paul Q. Kolderie, who had earlier produced for Radiohead. An EP titled Who's Gonna Save You Now? and a concert album titled Live from First Avenue, Minneapolis both appeared in 2003.
In 2004, Mallman released his first self-produced record, titled Mr. Serious. It was also his first album issued through the Badman Recording Company. His high-energy performance style, which combined the attitudes of Elton John circa the '70s and punk rockers like Darby Crash and Johnny Rotten, started to attract attention throughout the country. While he toured tirelessly (playing about 150 gigs a year), he also found the time to release 2006's Between the Devil and Middle C and 2009's Invincible Criminal. This latter album featured a duet with The Hold Steady's Craig Finn and violins by Cloud Cult's Shannon Frid. After an extensive tour of the United States, Mallman spent the first part of 2012 writing and recording Double Silhouette in Los Angeles, which he released later that year.
One of Mallman's many eccentric and intriguing initiatives is his Marathon song cycles. In 1999, he played a 26-hour long piece called "Marathon One". In 2004, he held a "Marathon Two" session in the back room of St. Paul's legendary Turf Club. 75 musicians alternated as Mallman's backers as he played a single song over two straight days, breaking only to go to the bathroom. In October of 2010, he performed "Marathon Three", a 78-hour piece with 576 sheets of lyrics. During the show, he hurt his left foot. He concluded at 10:00 p.m. on Sunday night by biting off some flowers in a bouquet and spitting the petals into the audience. St. Paul Mayor Chris Coleman subsequently declared October 7 to 10, the days of Mallman's "Marathon Three", to be "Mark Mallman Days" in honor of his creative feat. The Mayor's statement included the line "Mark Mallman is totally AWESOME". In September of 2012, Mallman undertook "Marathon IV: Road Rogue". This was an eight-day, 150-hour stint of nonstop performance in the back of a van that drove from New York to Los Angeles. "Road Rogue" was the first worldwide mobile musical webcast in history. In addition to this record-setting webcast, the artist also used a hacked midi controller to play music with his brain activity while he slept.
Previous Hits
Mark Mallman has earned several local awards, including City Page's Best Male Vocalist in the Twin Cities (2000) and Best Live Artist in the Twin Cities (2010), and the Minnesota Music Awards' Best Keyboard Player (2004) and Best Rock Record (2005).
Mallman's most critically acclaimed albums are 2002's The Red Bedroom and 2004's Mr. Serious. The Red Bedroom is packed with full-vibrato confessionals and brazen piano buildups, and it could be the great lost breakup record of Elton John and David Bowie in which the two tortured souls channeled their frustrations into a third-person narration. It's a concept album, and it works. Ten songs exalt backroom liaisons in the hot Minnesotan sun with a sheen of mid-'70s grease and dust on every sonic surface. Between the raw and foppish balladry of "Baby Takes It Slow" and the bombastic sensationalism of "Humankind" is the feeling that Mallman is Bowie's lost protégé. He uses all the tricks from Mott the Hoople with more soft rock sentimentality and less overt blues. Featuring artists from Fog, 12 Rods, the Replacements, and the Promise Ring, the album allows for both Mallman's abstract art concepts and his genuinely enjoyable pop offerings.
On 2004's Mr. Serious, the wickedly underappreciated Mallman takes his passion for T. Rex and Ziggy-era Bowie to new extremes. "I Just Want to Play Piano" competes with Electric Warrior in terms of cockiness and glitter, and if Mr. Serious is not quite as consistently jaw-dropping as that benchmark of glam – well, what is? A few lackluster tunes cool the set, such as the plodding "Executioner", but overall Mr. Serious is a euphoric hunk of rock. The epic "True Love" is a bombastic three-and-a-half minutes of rock, and the piano-driven ballad "Simply in the Distance" uses a melody that sounds so familiar, it could be a lost Elton John collaboration from the late '70s. Mallman has never followed any trends, and this album does not slot tidily beside any of its contemporaries. Minneapolis' own glam rockstar, however, has more soul than Interpol, less affectation than Franz Ferdinand, and a feel for retro that seems completely authentic and far from nostalgic.
Trivia
Mark Mallman's day job is professional film composition. He has written scores for major motion pictures such as The Haunting of Molly Hartley, 10,000 BC, and Adventureland.
The Mallman Concert Experience
Get ready for an epic glam rock show. With decades of experience in creating some of the most engaging, energetic glam pop this side of David Bowie, Mark Mallman is back to bring his catalog of alternative cult classics straight to your ears. Whether he is busting out his thrilling songs from his award-winning album Mr. Serious or unearthing his oldest gems from his days in the Odd, Mallman puts on a show that you don't want to miss.
Back to Top