There aren't any Events on the horizon right now.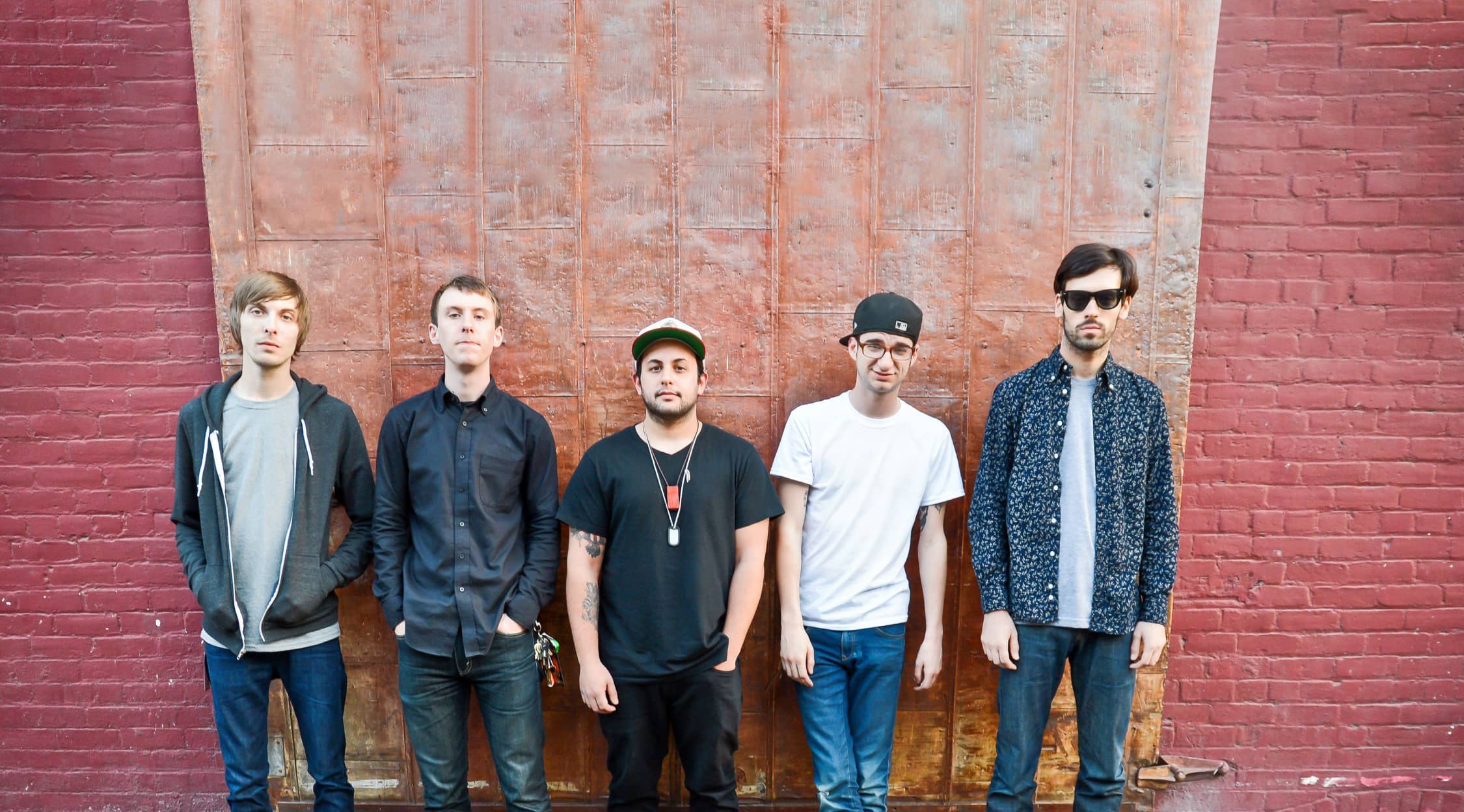 Rovi
Man Overboard Tickets
Man Overboard Concert Schedule
Pop punk rockers Man Overboard are hitting the tour road again, bringing their upbeat mix of modern punk rock sound to locations all over North America. Don't miss these pop punk mainstays as they visit: Asbury Park, NJ; New York, NY; Philadelphia, PA; Cambridge, MA; and more. Bummed that Man Overboard won't be making it to a venue near you? Keep up to date on all your Man Overboard needs, including their up to date tour schedule, right here on StubHub.com!
Man Overboard will be playing the most iconic venues across the United States. Whether you're catching them at the world famous Reggies Rock Club in Chicago or The Roxy in Hollywood, Man Overboard puts on an eclectic and energy show that you will not want to miss. Don't miss the opportunity to see the biggest pop rock band writing and performing today. Get your tickets now!
About Man Overboard
Hailing from New Jersey, Man Overboard sprang into action and across North America's airwaves in 2008. The product of a childhood friendship between Nik Bruzzese and Wayne Wildrik, the duo would write songs after spending their childhoods heavily influenced by pop punk sensations Blink 182. The two would be joined by vocalist and science fan Zac Eisenstein, who at the time was performing in multiple bands, to not only lend vocals to the growing roster of Man Overboard but also jam on lead guitar. The band would experience difficulty attempting to recruit and retain a drummer, eventually falling deeply in love with the handsome Justin Collier who became the band's permanent percussionist.
With a full roster and no inhibitions, the band recorded their first EP on their own dime and immediately hit the tour track hard in order to build a reputation for themselves and get noticed by a major label. Their dreams would come true just a year later in 2009, when they were picked up by Run for Cover Records who put the band straight back into the studio to record new material, which lead to the band's second EP.
Now having built up a formidable fan base and become a major mainstay in the new pop punk wave, Man Overboard recorded their first full length which was released to the masses in 2010. They would immediately pop with music critics across print media and the internet, including positive accolades from Amp Magazine, Absolute Punk, and Killyourstereo. The band booked gigs with major acts such as The Swellers and All or Nothing, and at this point become an unstoppable force within the pop punk genre.
The band would go through a label swap, moving onto Rise Records and preparing themselves for their follow up album. In the interim the band toured with pop punk cornerstones New Found Glory before moving onto a tour with the Vans Warped Tour.
Previous Hits
The band's debut EP Hung Up On Nothing would drop in 2008, and while it is no longer in print, would make up the backbone of the band's set list for the first half of their careers. After their second EP Dahlia, Man Overboard would experience real mainstream and critical success with 2010's Real Talk, their first full length. Real Talk would be heralded as the cornerstone punk rock album of the year, being praised across multiple critical outlets as being a perfect 10/10 album. The album would be carried by hit singles "Real Talk", "Fantasy Girl" and "World Favorite".
The band's self titled follow up would be another commercial success, receiving four stars from Sputnikmusic and reaching the #6 position on the Billboard Heatseekers chart. Memorable songs on the album include "Rare", "Picture Perfect", and "Atlas", which would fast become crowd favorites. Their most recent release Heart Attack would fair better than their previous self titled album, with mega-hits "White Lies", "Open Season", and "Where I Left You" carrying the album and helping it earn 4.5/5 stars from New Noise Magazine.
Trivia
Much like their pop punk sound, the band derived its name from a favorite track from Blink 182 as well.
Wayne Wildrick has left and rejoined the band multiple times, citing that he was not able to deal with the anxiety of being a member of Man Overboard.
The Man Overboard Concert Experience
Grab your Chuck Taylor's and get ready to experience the newest mantle holders of the pop punk scene. In the vein of pop punk icons Blink 182 and Sum 41, Man Overboard takes the pop punk performance to new heights that you will definitely not want to miss out on. Don't miss your chance to see Man Overboard playing all their greatest and catchiest hits. Grab your tickets today!
Back to Top