There aren't any Events on the horizon right now.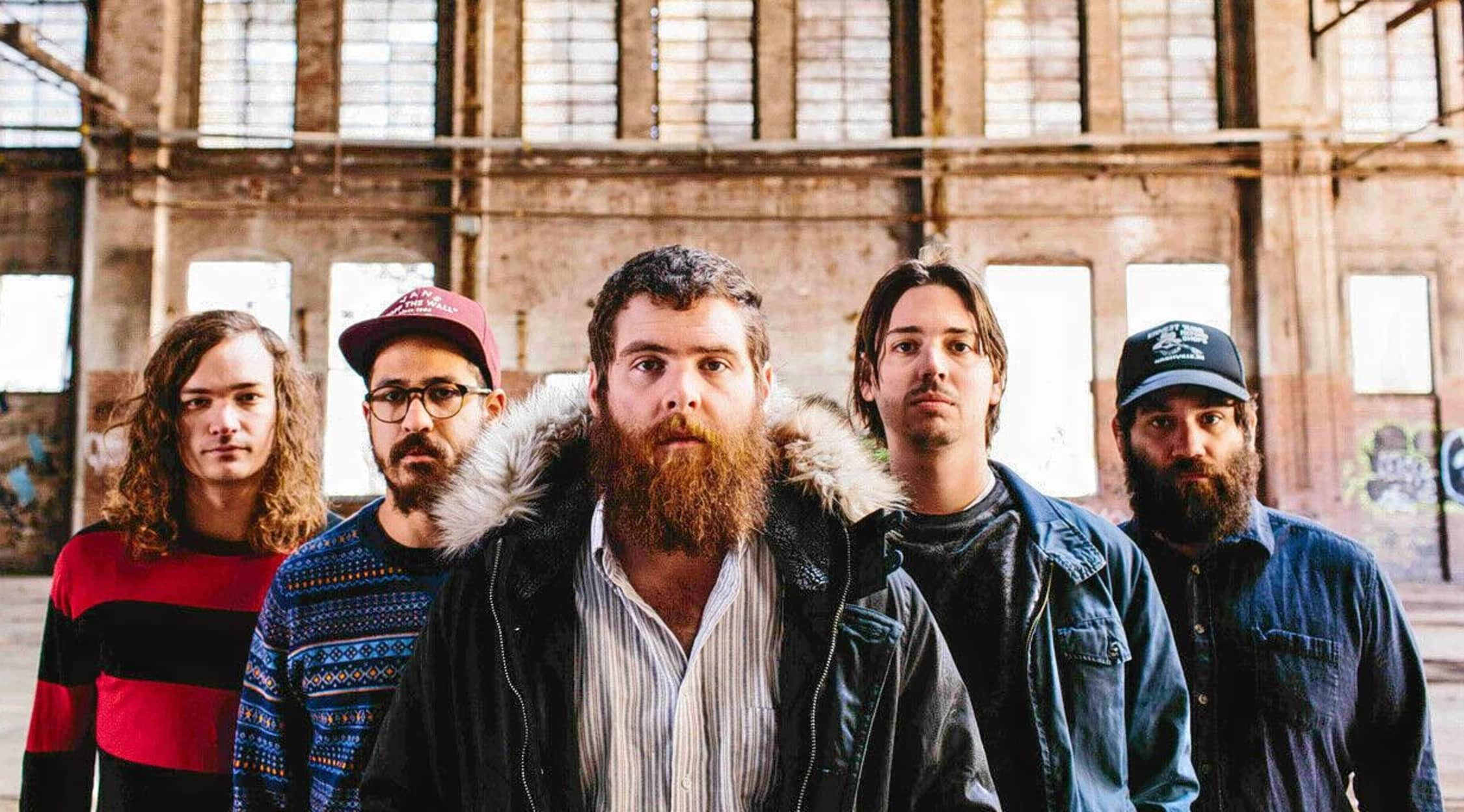 Rovi
Manchester Orchestra Tickets
Manchester Orchestra Tickets
With thoughtful lyrics and memorable hooks, this Atlanta-based indie rock band continues to add to its fan base. The band's live performances heavily focus on the music, relying on lighting for visual effects, and its audiences love it. In concert, lead singer and songwriter Andy Hull seamlessly guides the band from quieter, slower songs to hard rocking pieces, keeping the fans singing along.
Homegrown Raw Talent
Manchester Orchestra was built from the songs that lead singer Andy Hull wrote during high school. Feeling that school wasn't for him, Andy home-schooled his senior year and dedicated his time to his craft. The band formed in 2004 in Atlanta, Ga., with a solid base of songs from Andy. It took its name from the city of Manchester, England. The original lineup included Andy, Jonathan Corley on bass and Jeremiah Edmond on drums. The band's first EP, You Brainstorm, I Brainstorm, But Brilliance Needs a Good Editor, attracted its first fans. When the trio added Chris Freeman on keyboards, Manchester Orchestra's popularity grew outside of Atlanta, and the band was invited to SXSW and Lollapalooza in 2006. With several changes in band members, Andy Hull has remained the heart of Manchester Orchestra and continues to lead the charge with each new album. The current lineup has been together since 2013, and the band's cohesion shows during its live shows. With each new album, the band builds its sound and makes its fans eager for the next creation.
Where can I buy Manchester Orchestra tickets?
Tickets for Manchester Orchestra concerts are available at StubHub, the world's largest online ticket marketplace. You can easily find Manchester Orchestra tickets at StubHub's website or mobile app, and all of your purchases are protected with the FanProtect guarantee.
Who are the members of Manchester Orchestra?
Manchester Orchestra currently consists of singer-songwriter, rhythm guitarist and pianist Andy Hull. Robert McDowell is on lead guitar, keyboards and backing vocals. The bassist is Andy Prince, and Tim Very is on drums, backing vocals and percussion. The band has been joined on tour by Brooks Tipton on piano and keyboards.
Does Manchester Orchestra perform at any festivals?
Manchester Orchestra participates in some of the biggest music festivals around, including Coachella, SXSW, Bonnaroo, Lollapalooza, Austin City Limits Music Festival and the Shaky Knees Music Festival. The band also hosts and performs at The Stuffing, an annual fall music festival in Atlanta. The Stuffing is an indie rock festival that welcomes such acts as Cage the Elephant, O'Brother, The Front Bottoms, Holy + Gold, Brick + Mortar and Kevin Devine & the Goddamn Band.
How many albums has Manchester Orchestra released?
The band has released six studio albums, including 2006's I'm Like a Virgin Losing a Child, 2009's Mean Everything to Nothing and 2017's A Black Mile to the Surface. 2014's acoustic album titled Hope is considered a companion piece to 2014's Cope, which has a post-hardcore sound.
What is a typical set list for a Manchester Orchestra concert?
Like most performers, Manchester Orchestra switches its set lists up from venue to venue, but typically includes some of the band's most popular songs. Frequently played during its typical 15-song set list are "The Silence," "Shake it Out," "The Gold," "I've Got Friends," "Everything to Nothing," "I Can Barely Breathe," "Pride," "The Maze," "The Alien," "The Moth" and "Simple Math."
Did Manchester Orchestra write a movie soundtrack?
The soundtrack for the 2016 movie called Swiss Army Man was written and performed by Andy Hull and Robert McDowell. Consisting entirely of layered vocal tracks, the album features vocal contributions from Daniel Radcliffe and Paul Dano. The soundtrack was nominated for two awards by the 2016 International Film Music Critics Association, including Best Original Score for a Comedy Film.
Does Manchester Orchestra have a podcast?
Since 2006, the band has released more than 100 podcasts on its YouTube channel. Each podcast highlights a point in the band's schedule, like recording or touring, in order to give Manchester Orchestra fans a real feel for what it's like to be part of the band. All of the recordings have been edited and filmed by Jonathan Corley, a founding band member.
Back to Top
Epic events and incredible deals straight to your inbox.