We didn't find any Events nearby, but here's what's happening in other cities.
Mandy Barnett tour venues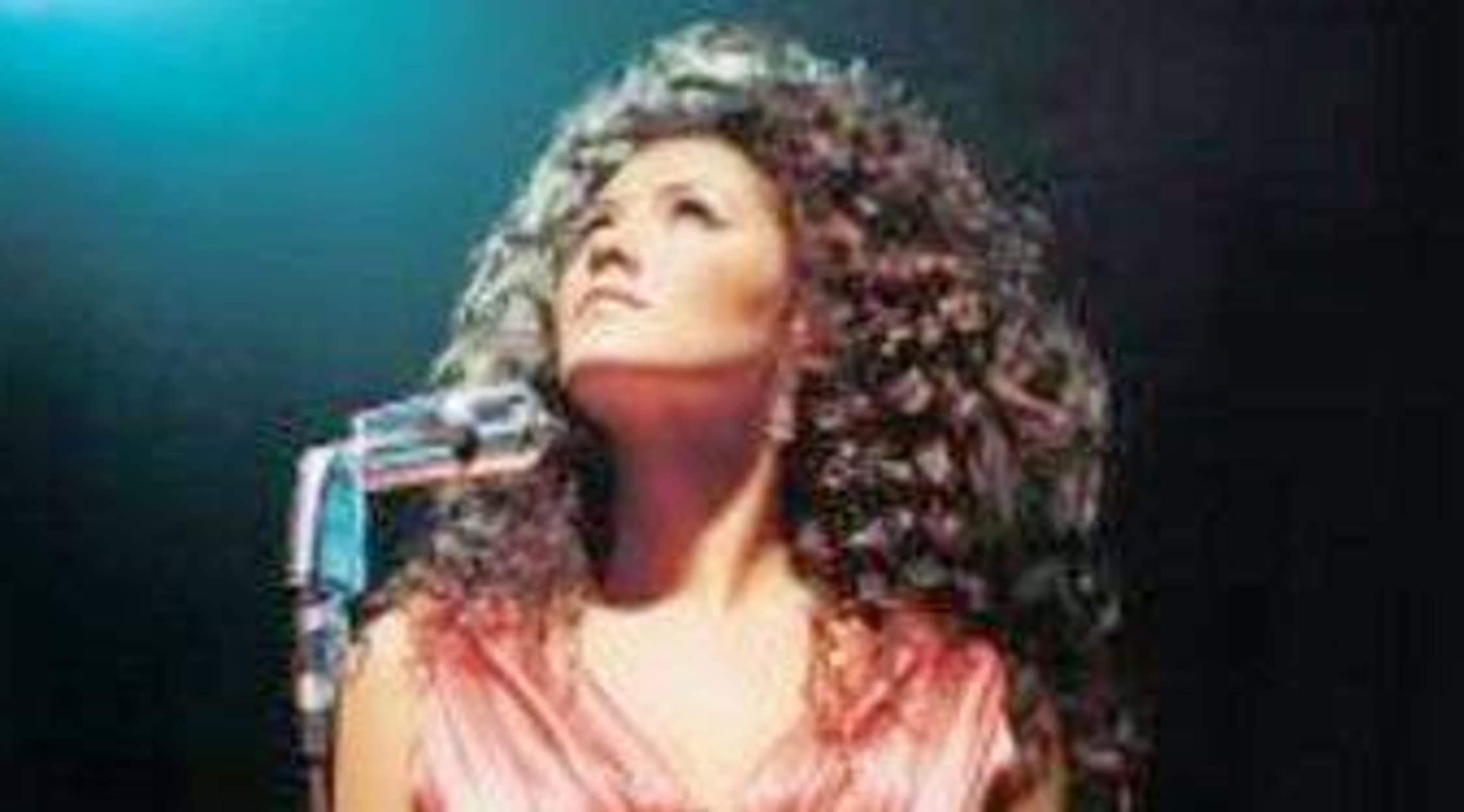 Rovi
Mandy Barnett Tickets
Mandy Barnett Schedule
Whether it's the Schermerhorn Symphony Center, or any of the other top-tier venues that the Mandy Barnett might show up at, this is just one of those musicians that you have to see up close and personal sooner or later if you're a rock music fan. Head out and see what all of the excitement is about by snagging a few seats, which will bring you to the forefront of the action as Mandy Barnett looks to rock the stage once again at a venue near you.
This is an American country music icon who you just can't duplicate anywhere outside of the stands alongside your fellow fans, though that's not something that you're going to learn sitting on your couch wondering how the concert is getting on. Put down the remote and see for yourself what has Mandy Barnett fans eagerly anticipating each and every one of their major shows as she tours the country. Barnett, born Amanda Carol, has been rocking the stage since all the way back in the 90s when she burst onto the scene in Nashville, and it doesn't any better than watching Barnett bring the house down with her blistering vocals and toe-tapping tracks that will have you glad you're not sitting at home.
Mandy Barnett Trivia
Did you know that Mandy Barnett played the lead in a musical about the life of country music icon Patsy Cline? Yes, that's right. This astounding singer played the lead for "Always…Patsy Cline," giving fans a glimpse into the tumultuous look at the life of one of the most iconic singers of the 20th century. Whether it's Walking After Midnight, Sweet Dreams or any of the other big-time hits of Patsy Cline's career, Barnett can do them all, though she also has plenty of her own tracks that have truly connected with her dedicated fan base. This smooth-singing sensation will have you coming right back for a concert much sooner than later once you see her do her thing, making it always a good time to snag a few seats and see her the way that Mandy Barnett was meant to be seen.
Mandy Barnett Background
When Mandy Barnett, at the age of just 12, started belting out Patsy Cline's iconic track Crazy, everyone around Nashville knew that they were listening to a special talent. Since then, Barnett has put it all together with several albums that have made it out onto the country charts, and she still can connect with her live audiences as well as anyone. She really came onto the national scene with her self-titled album "Mandy Barnett" in 1996, and then four subsequent albums have helped her develop an even wider fan base over the years. These days, you can still catch her doing the best Patsy Cline impression anywhere in the country, as her tribute to Patsy still draws rave reviews and packs in fans by the boatload.
Mandy Barnett Hit Albums
With five major studio albums under their belt, Mandy Barnett already have had their fair share of hits, though it seems their popularity simply continues to grow. Her first album, Mandy Barnett, brought fans a great idea of just how talented she is, and they've become iconic over the years thanks to one big hit after another. Her major hit remains "Now That's All Right With Me" has been turning heads since it first debuted all the way back in 1996, though she hasn't stopped making hits. Other albums include: "I've Got a Right to Cry," "The Platinum Connection," "Winter Wonderland" and "Sweet Dreams," with the last album being another tribute to her biggest influence, the great Patsy Cline.
Mandy Barnett Concert Experience
There has never been a better time to head out to a great concert loaded with moments that you'll be talking about well after it's over. Sure, there are plenty of ways to listen to music these days, but it's a completely different experience to actually be there so you can feel the pulse of the crowd and watch your favorite musician take the stage for an unforgettable concert experience.
This world-class country singer knows a things or two about connecting with a live audience, making it always a good idea to put down the remote and head out for a night of music that will have you reaching for the playlist as soon as you get home. The concert experience is nothing short of unbelievable, as any fan can attest, but it's still something that you have to get immersed in if you want to truly appreciate. When a great singer like Mandy Barnett takes to the stage, the energy will be nothing short of unbelievable, giving you plenty of reasons to click off the sound system and head out to see it all happen before your very eyes as Mandy Barnett looks to put on yet another great show for their dedicated fan base.
Back to Top
Epic events and incredible deals straight to your inbox.