We didn't find any Events nearby, but here's what's happening in other cities.
Manic Street Preachers tour venues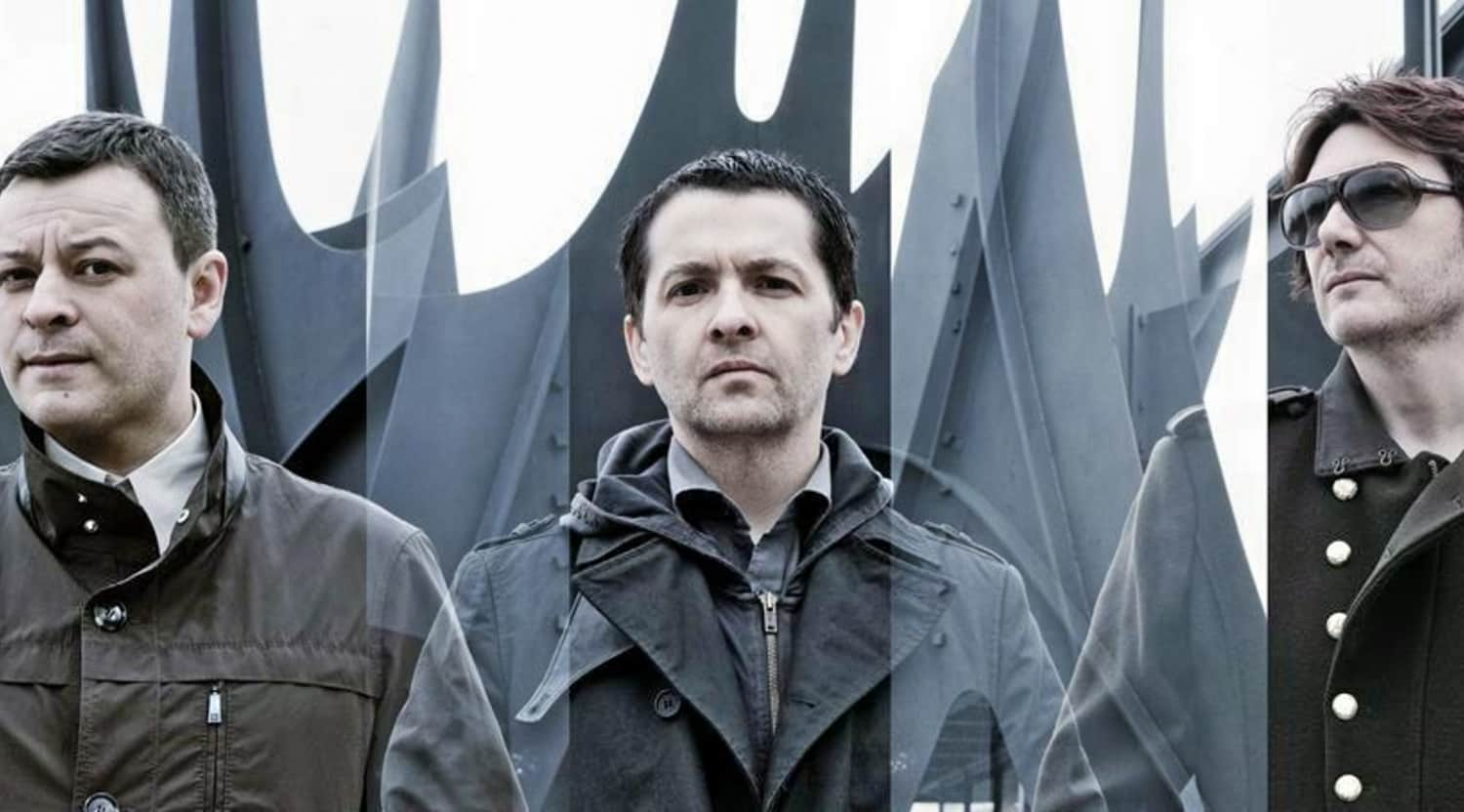 Rovi
Manic Street Preachers Tickets
Manic Street Preachers - The 2015 Tour
The greatest Welsh alternative rock band to rock North America is back for yet another tour in 2015! Manic Street Preachers, generally known as The Manics for short are ready to hit the road and rock your lives once again on their second run of The Holy Bible tour following overwhelming demand from fans. Manic Street Preachers will be making stops all across the United States in Canada, with location including: Washington, DC; New York City, NY; Cambridge, MA; Toronto, ON; Chicago, IL; and Los Angeles, CA. Don't see the Manic Street Preachers 2015 tour making its way to somewhere near you? Keep calm and keep checking back because the Manics are always adding new and exciting tour destinations as they deliver nonstop musical greatness to hungry fans across the world. Stay up to date on all of your Manic Street Preachers tour info right here at StubHub - your number one resource for online concert tickets!
The Manics will be making their way to the most iconic venues in alt rock history, gracing stages at all of your favorite locations as they bring their hard hitting sound out of the studio and straight to your eardrums. They'll start off by turning it up to eleven at the 930 Club, the most venerable and heavily populated venue the DC area has to offer before they make their way to the world famous Webster Hall, located in the world's culture capital of New york City. Next up they'll bounce further around the New England area as they head to The Sinclair in Cambridge, shortly before making a jaunt north of the border to visit Canada's finest city of Toronto, Ontario. The band will then head west to make musical history at two of the most exciting cities North America has to offer, in Chicago at the Metro then on to Los Angeles, where they'll be playing the always popping Fonda Theatre. Don't miss the Manic Street Preachers 2015 tour when it makes its way to an amphitheatre, music hall, or local concert venue near you!
About Manic Street Preachers
Forming in 1986, Manic Street Preachers have a deep history that spans nearly three decades of musical excellence. Thirty years on and still going strong, the longevity of the Manic Street Preachers is a testament to the band's unsurpassable skills and talents. The band was formed in Oakdale Comprehensive School, Blackwood, South Wales, then consisting of James Dean Bradfield, Nicky Wire, Sean Moore and Miles Woodward. Bradfield, Wire and Moore continued working together to make success stories out of themselves throughout their tumultuous and difficult early days, eventually finding success as they slowly grew into one of the most influential alternative hard rock groups to ever grace the airwaves. They have since won a multitude of awards from different publications and major award ceremonies, including ten recognitions from the NML Awards, eight trips to the Q Awards, and four wins and nominations from the BRIT Awards.
Manic Street Preachers is known for their addictive mixture of lyrics about culture, boredom, despair and alienation with a rock theme that has gained them cult status amongst loyal fans. The name of the band was said to have been originated in an incident involving Bradfield and an unidentified stranger who asked, "What are you, boyo, some kind of manic street preacher?"
Previous Hits
Manic Street Preachers have put out numerous hit albums over the years, culminating in a decades long discography of non stop classic alt rock hits. They are an immensely prolific band, with a constant recording schedule that sees the release of a fresh album nearly every year. The band's 1992 debut Generation Terrorists would fling the Manics into the mainstream, penning an album that writer Simon Price has called a "disproportionately high press profile". The album has since been widely celebrated as one of the greatest rock album of all time. The following year, Gold Against the Soul was released, an experimental piece that marked a steep departure in both lyric writing and sound. Despite the band's risk taking, its member would later look back on Gold Against the Soul as a weak entry in their discography, but a necessary piece to help them center squarely on what would later become the definitive Manic Street Preachers sound.
By 1994, the band would drop The Holy Bible, an early dud that would later go on to sell more than 600,000 copies worldwide. Richey Edwards, said to be dealing with depression, self harm, and alcohol abuse during the album's development, would heavily shape the record's direction. The album reflects Edwards' struggles while simultaneously dealing with classic Manic political overtones.
Trivia
The Holy Bible is the last album to be released before the disappearance of primary lyricist and rhythm guitarist Richey Edwards. His last performance involved the band infamously destroying their equipment and damaging the lighting system, an act that was prompted by Edward smashing his guitar at the end of the set. Edwards was last seen on February 1st, 1995 and he was pronounce as officially "presumed dead" in November 2008.
During an interview with ex-NME journalist Steve Lamacq, Richey Edwards carved the words "4 REAL" into his forearm with a razor blade to prove the band's sincerity, a controversial stunt that managed to make the interview (and thus the band) something of a legend. He was later driven to the hospital and received 18 stitches.
The Manic Street Preachers Concert Experience
With decades of music experience and a laundry list of hit albums that make up the band's impressive discography, the Manic Street Preachers concert experience is an adventure in musical excellence that mixes high octane performances, unbeatable stage charisma, and a sprinkle of insanity to create one intense and unforgettable live performance. Whether they're opening with hits penned over two decades past or dropping the newest tracks from their latest album, the Manic Street Preachers live show will keep you on your feet and moshing along from start to finish. Don't miss your chance to catch these living legends live and in the flesh when they make their way to a venue near you - get your tickets today!
Back to Top
Epic events and incredible deals straight to your inbox.