We didn't find any Events nearby, but here's what's happening in other cities.
Mannheim Steamroller tour venues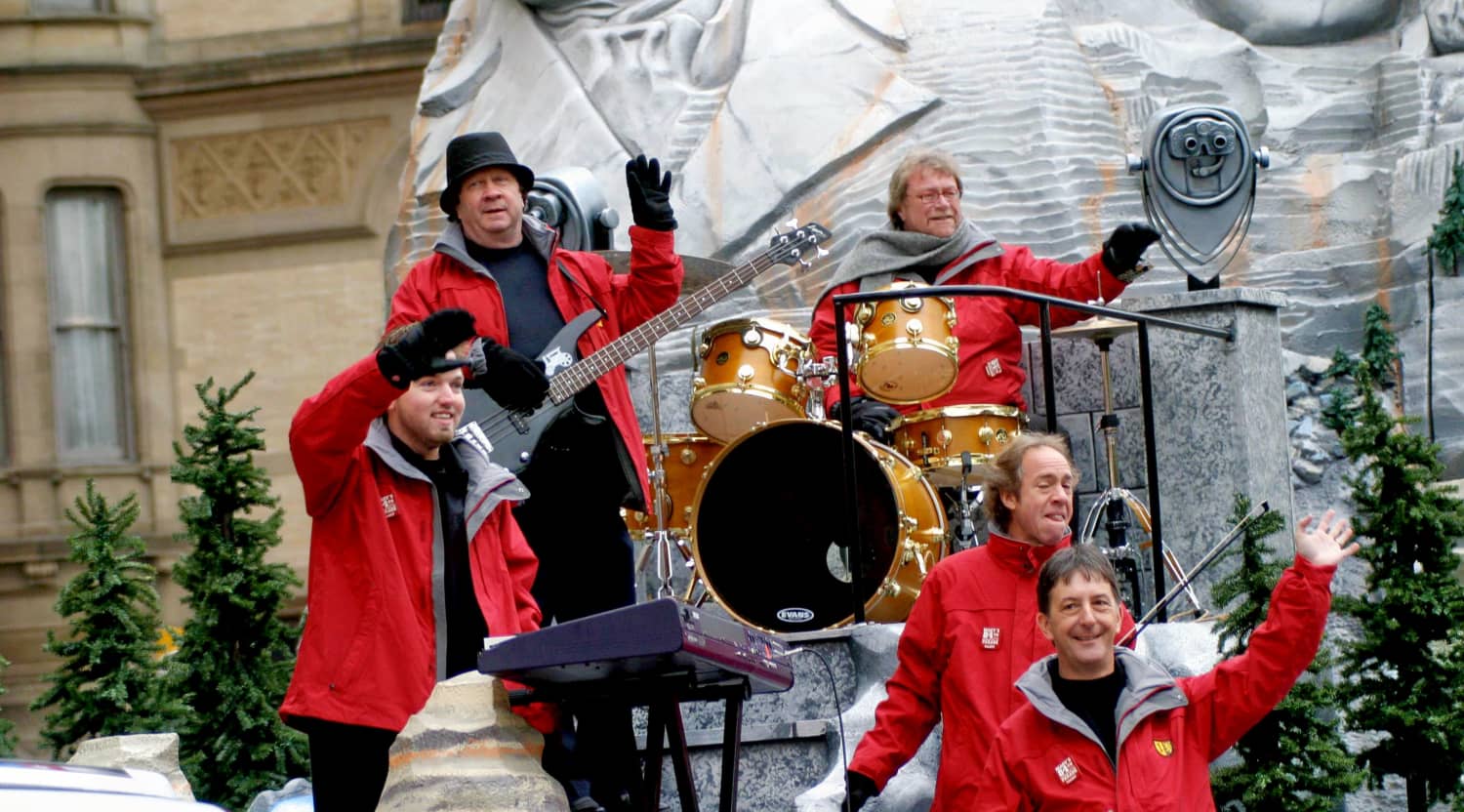 Zuma
Mannheim Steamroller Tickets
Mannheim Steamroller Tickets
Few groups have transcended music and time the way Mannheim Steamroller has with its unusual crescendoing notes and Yuletide expressions that never seem to grow old or tiresome. Chip Davis transformed a collection of classical music performed with electric bass and synthesizers into a neoclassical new-age sensation. Maintaining overwhelming popularity for more than 50 years, Mannheim Steamroller is best known for its Fresh Aire series and breakthrough Christmas albums. Mannheim Steamroller's Christmas tour has run for 35 consecutive years, the longest concert in entertainment history. With a name influenced by the 18th-century German musical crescendo style (Mannheim Walze, or Roller) and creativity inspired by tones of the seasons and other themes in nature, Mannheim Steamroller has sold 49 million albums.
Where Art Finds Inspiration
Chip Davis, the founder of Mannheim Steamroller, was born in Sylvanus, Ohio. He started piano lessons at 4 years old. He was a member of boys' choirs and played bassoon in his school while he attended the University of Michigan. In 1969, he performed several variations of music genres with the Norman Luboff Choir. In 1974, he returned to Sylvanus to teach music at a junior high school, where the early work on Fresh Aire was born. He relocated to Omaha and created the renowned country music character C.W. McCall with Bill Fries before Mannheim Steamroller finally appeared. Davis came up with the alias when no record label would even consider his classical work performed with Jackson Berkey. He also founded his own music label, American Gramaphone. He released Fresh Aire in 1975, Fresh Aire II in 1977 and Fresh Aire III in 1979, with obvious influence from baroque, medieval and Renaissance sounds. Mannheim Steamroller Christmas, which received critical acclaim thanks to a modern version of "Deck the Halls," was released in 1984. It was followed by A Fresh Aire Christmas in 1988 and Christmas in the Aire in 1995. Other notable works are Grammy Award-winning Freshe Aire 7 (1991), PBS feature Saving the Wildlife (1986) and a remake of Classical Gas (1987).
Where can I buy Mannheim Steamroller tickets?
Your best source for Mannheim Steamroller tickets is StubHub. StubHub is the largest ticket marketplace in the world and offers a FanProtect guarantee for safe and secure purchases.
What is Mannheim Steamroller's tour schedule for 2019?
Chip Davis has set the 2019 Christmas Tour as well as Mannheim Steamroller's 35th-anniversary concert series to run from Nov. 11 through Dec. 29.
Where can I catch Mannheim Steamroller?
Mannheim Steamroller has a packed touring schedule for the 2019 season. It will be making stops in Mason City, Iowa, St. Petersburg, Fla., Omaha, Neb., Elmira, N.Y., Park City, Kan., Cincinnati, Ohio, Mesa, Ariz., and more.
What is the setlist for the Mannheim Steamroller Christmas Tour?
You can expect a similar setlist as previous tours. The group's most-played songs include "Deck the Halls," "Carol of the Bells," "Faeries," "God Rest Ye Merry, Gentlemen," "Silent Night," "Catching Snowflakes on Your Tongue," "Feliz Navidad," "Aire on the G String," "Escape From the Atmosphere" and "Away in a Manger," among many others.
What are Mannheim Steamroller's crowning achievements?
The Recording Industry Association of America (RIAA) has awarded Mannheim Steamroller with 16 gold-certified records. The group also has seven platinum and four multi-platinum records. Chip Davis and Mannheim Steamroller received a Grammy Award for Best New Age Album in 1990 for Fresh Aire 7.
Are there any artists similar to Mannheim Steamroller?
Several artistic works are similar to Mannheim Steamroller, with two, in particular, standing out. Deep Forest embodies electronica and new-age ethnic world music, while Trans-Siberian Orchestra is a blend of symphonic and neoclassical metal as well as hard and progressive rock.
Back to Top
Epic events and incredible deals straight to your inbox.