We didn't find any Events nearby, but here's what's happening in other cities.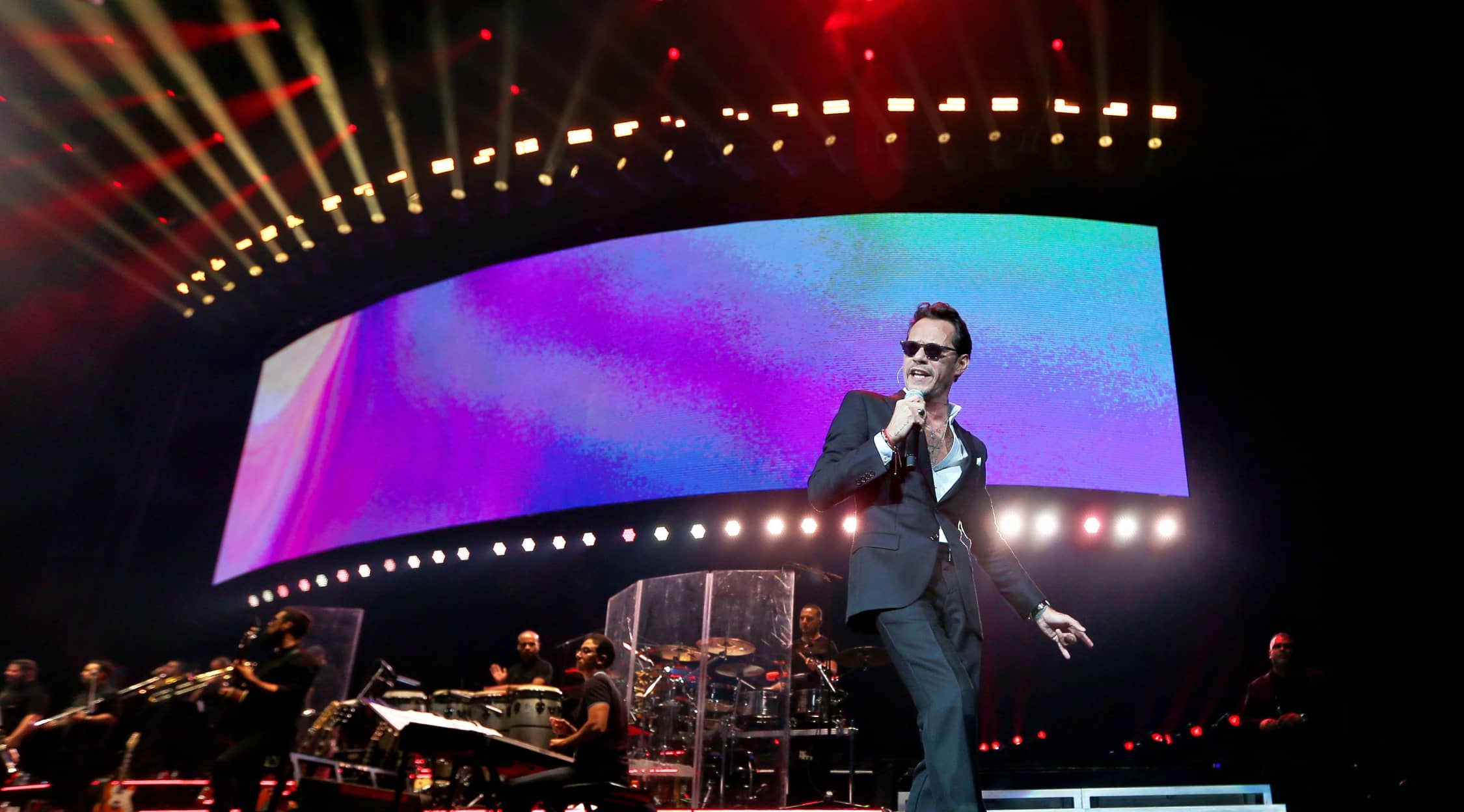 Zuma
Marc Anthony Tickets
Marc Anthony Tickets
Marc Anthony, born Marco Antonio Muñiz, is known for his smooth vocals and tropical salsa sound. Anthony's unique style has earned him two Grammys and six Latin Grammys. His salsa style mixes urban and African American influences, a stylistic choice that came from listening to rhythm and blues growing up. Ironically, Anthony was initially reluctant to be aligned with the salsa music movement and to be identified with the salsa sound. He eventually changed his mind and recorded Otra Nota (1993), his Spanish-language debut.
King of Tropical Salsa
Although Marc Anthony has earned his fair share of achievements, his biggest claim to fame is that he is the best-selling tropical salsa music artist of all time. The Guinness World Records folks honored him for this achievement at a comeback concert he did in Madison Square Garden. Anthony's albums Desde un Principio: From the Beginning, Libre and 3.0 helped him nab this world record. This is actually Marc Anthony's second world record. His first celebrated him being the artist with the most year-end best-selling records on the tropical albums' charts.
Where can I buy Marc Anthony tickets?
Music fans who get their tickets at StubHub never have to worry about missing out on a Marc Anthony concert. This safe and secure platform allows buyers to get tickets for all of their favorite performers, theatrical performances and music festivals in one place.
Will there be a Marc Anthony concert near me?
Marc Anthony is appearing in venues around the US and Canada. He has stops in major cities like San Francisco at the Chase Center and Estero, Florida, at the Hertz Arena.
How long will he be in concert?
Current Marc Anthony concert dates include performances from September 2019 to November 2019.
What songs appear on a Marc Anthony's set list?
Songs on his set list include "Aguanile," "Valió la Pena," "Y Hubo Alguien," "Hasta Ayer," "Flor Pálida," "Contra la Corriente," "Abrázame Muy Fuerte," "Ahora quién," "Y Cómo Es El", "Te Amaré," "Palabra de Alma," "Si Te Vas," "Te Conozco Bien" and "Mi Gente." He also does two encore songs, "Tu Amor Me Hace Bien" and "Vivir Mi Vida."
What awards has Marc Anthony received?
In 1999, he won the Grammy for Best Tropical Latin Album for Contra La Corriente, and in 2005, he won the Grammy for Best Latin Pop Album for Amar Sin Mentiras. He has also taken home a handful of Latin Grammy Awards over the years. His song "Dimelo" earned the Song of the Year Award in 2000. He also earned the Best Male Pop Vocal Performance Award that same year. In 2005, he won for Best Salsa Album for Valió la Pena and Best Tropical Song for "Valió la Pena." El Cantante won for Best Salsa Album in 2008. Vivir Mi Vida earned a Latin Grammy for Record of the Year in 2013. 2014 saw Anthony win for Best Salsa Album for 3.0. He has also taken home numerous American Music Awards, Billboard Latin Music Awards and others.
What else is Marc Anthony involved in?
Before becoming the chart-topper he is today, Anthony lent his voice to musicians needing session vocalists and various underground house acts in the Big Apple. Aside from his work as a singer, Marc Anthony has also worked as an actor. He is associated with the films Hackers (1995) and El Cantante (2007). Marc Anthony joined the Miami Dolphins as a minority owner of the team in 2009. He also has a line of clothing and accessories that are sold through Kohl's, and in 2015, he created Magnus Media.
What other performers would a Marc Anthony fan like?
Marc Anthony fans might look for Ozuna or Bad Bunny concert tickets.
Back to Top