We didn't find anything nearby, but here's what's happening in other cities.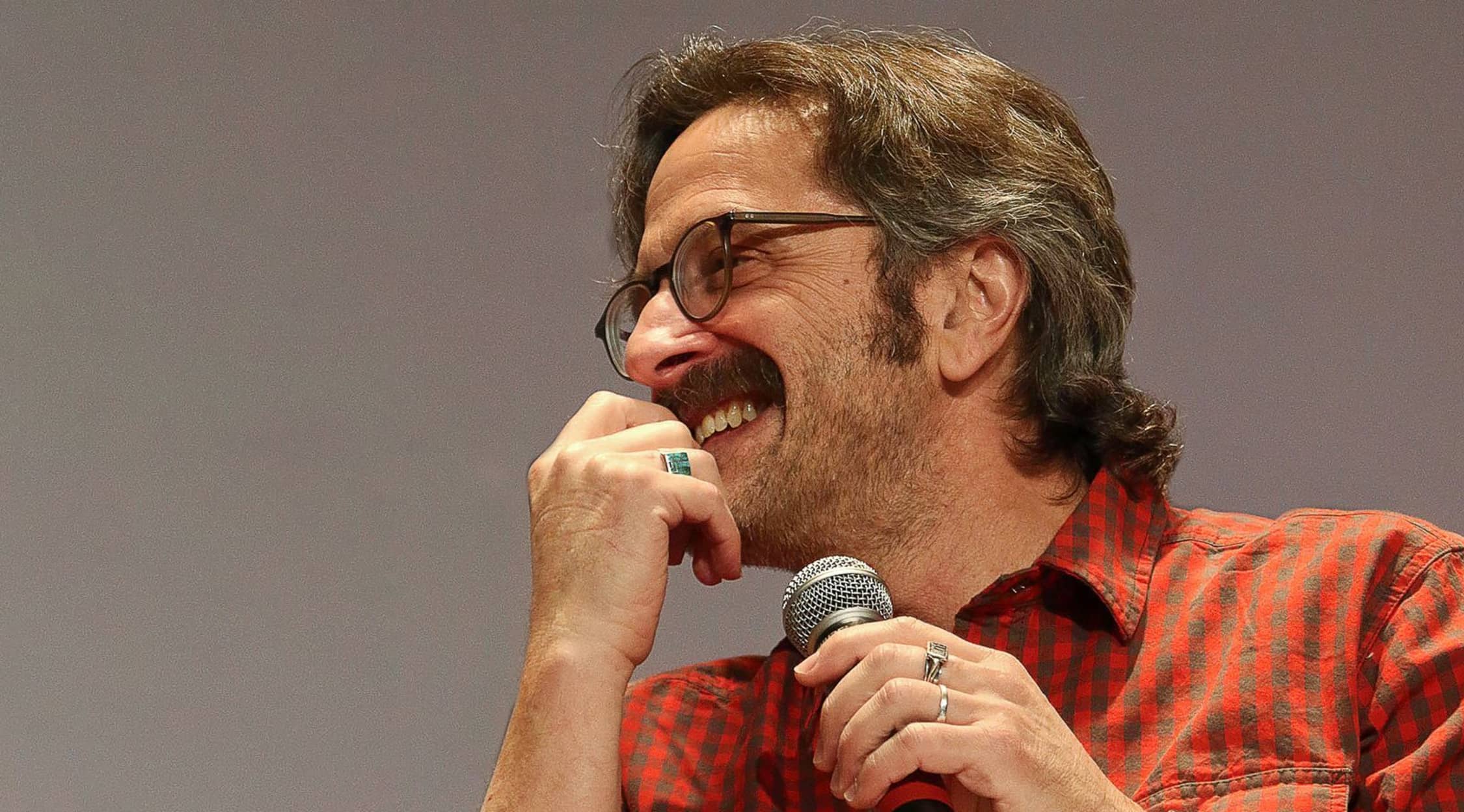 Zuma
Marc Maron Tickets
Marc Maron Tickets
Marc Maron was born in Jersey City, New Jersey, and spent parts of his childhood in Alaska and Albuquerque as well. He lists Buddy Hackett, Don Rickles and Jackie Vernon as his earliest comedic influences. He also mentions that Richard Pryor and George Carlin were influences as he got older. Maron's dark style of comedy has earned him a worldwide following and given him the opportunity to pursue other entertainment projects.
WTF
In 2004, Maron began his career as a radio host at Air America Radio. In his stay there, he was both fired and rehired twice. He frequently came into conflict with the radio station, and in 2009, he began to sneak into the studios in order to record a podcast that he called WTF. After 20 episodes, he moved to Los Angeles and continued his podcast. The podcast has turned into one of the most listened-to podcasts in the world. In 2013 Maron premiered on the IFC network. The show was a fictionalized version of his real life and became a hit with critics. In addition to these projects, he has maintained his touring schedule in venues throughout the country.
Where can I buy Marc Maron tickets?
You can buy Marc Maron tickets at the world's largest ticket marketplace, StubHub.
What can I expect from a Marc Maron stand-up show?
Maron's comedy offers a deeply personal look into his real life. He explores addiction, fame, politics, anger, mental illness, fame and many other topics that come from his experience in the world. The show is not appropriate for viewers under the age of 18 as his style of comedy uses strong language and explores mature topics.
Where does Marc Maron perform?
Marc Maron brings his WTF podcast tour to locations around the country, including Los Angeles, San Francisco, Nashville, Kansas City, Iowa City, Hollywood, Dallas and many other cities throughout the country. Marc Maron tickets become a hot item in every city where he plays.
What are Marc Maron's credits in show business?
Maron has an extensive list of credits. He has recorded multiple comedy specials that have aired on various mediums. The comedy specials include WTF, Thinky Pain, More Later and Too Real. He has also been featured on multiple TV series like This is Not Happening, Dr. Katz, Professional Therapist, Louie, Glow, his own show Maron and many others. He has also had multiple roles in major motion pictures including the 2019 hit Joker.
What performers are similar to Marc Maron?
There are many comedians who are similar to Marc Maron. Louis CK, Denis Leary, Bill Burr, Dave Attel and Rich Vos are comedians whom Maron fans will likely enjoy as well. Each of these comedians has a different style, but they each explore the darker sides of life in their comedy. Each one of them brings their personal life to the stage and tells the audience about their lives in a relatable way.
What is a live WTF podcast like?
Marc Maron does multiple live podcasts during the year. He brings the show to locations across the country and lets his audience be in on the fun as they record the podcast. The live podcast typically follows the same format as other podcasts and features guests as well as long-form interviews.
What is Marc Maron's most popular podcast episode?
Maron's is perhaps best known for interviewing sitting President Barack Obama on his podcast in 2015. This was a massive surprise and took place in the garage of Maron's LA-area home. His interview with Obama was unique and delved into many areas including gun violence, fatherhood and fear. This episode was downloaded over 700,000 times in 24 hours and set a record for the WTF podcast.
Back to Top
Epic events and incredible deals straight to your inbox.