We didn't find any Events nearby, but here's what's happening in other cities.
Marcus King Band tour venues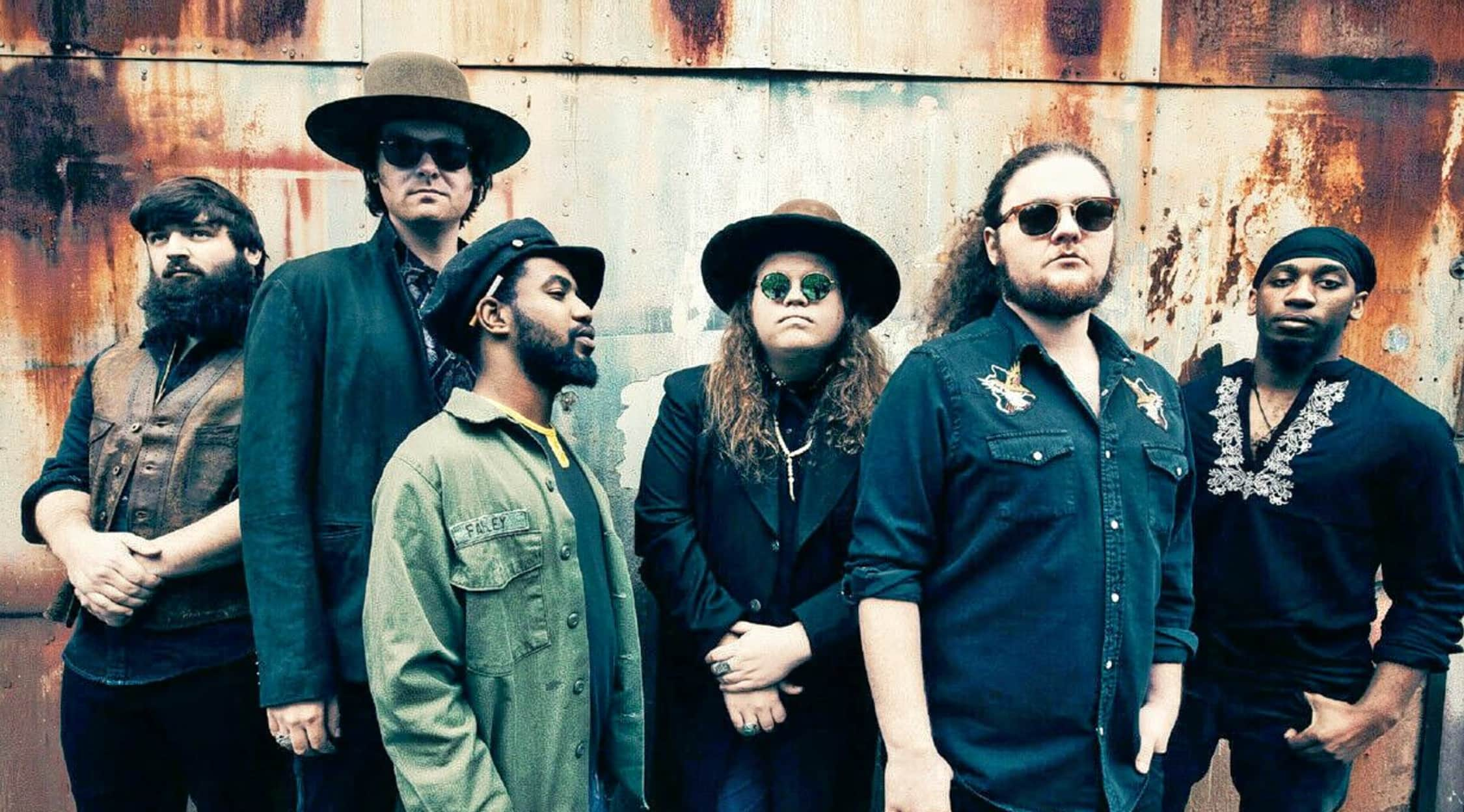 Rovi
Marcus King Band Tickets
Marcus King Band Tickets
Gaining traction fast in the blues-rock genre, the Marcus King Band released its first album, Soul Insight, in 2015. The band has kept itself busy, releasing two more albums, The Marcus King Band and Carolina Confessions, in 2016 and 2018, respectively. All three albums have reached the Top 10 on the Billboard Blues Albums Chart with the two latest albums both climbing to No. 2. Carolina Confessions also earned the band the No. 55 spot on the Billboard US Top Current Albums chart and the No. 2 spot on the Heatseekers Albums chart. Songs such as "Homesick" and "Goodbye Carolina" are striking a chord with fans, and the band is currently touring the country promoting its music.
Fourth-Generation Musician
The Marcus King Band is led by the young singer, songwriter and guitarist Marcus King, who comes from a line of musicians. His great-grandfather was a fiddle player while his grandfather played both guitar and fiddle. Marcus is the son of Marvin King, a singer and guitarist who has toured the country with his group Marvin King and Blue Revival as well as with several other artists. Marcus found his first ally in the music industry when he attempted to slip a demo to Warren Haynes, the guitarist of the Allman Brothers. He eventually got his demo to Haynes through mutual friends, and Haynes began to mentor the young musician. Now recording music with his own band, Marcus and his bandmates create authentic, personal songs with emotional lyrics and have earned themselves a place in the American rock and soul music world.
Where can I buy Marcus King Band tickets?
Get your tickets at StubHub, the world's largest ticket marketplace. With every order backed by its 100% FanProtect guarantee, you can use your computer or mobile device to safely and securely buy and sell Marcus King Band tickets on the website or mobile app.
Where can I attend a Marcus King Band concert near me?
The Marcus King Band is touring the country in 2019. Catch the band live in concert at venues such as the Verizon Arena in Arkansas, the Walker Theatre in Tennessee, the Cajundome in Louisiana and The Amphitheater at the Wharf in Alabama.
Which songs might I hear at a Marcus King Band concert?
While at a Marcus King Band concert, you'll hear live performances of songs such as "Thespian Espionage," "Virginia," "Confessions," "Goodbye Carolina," "Ain't Nothin' Wrong with That," "Side Door," "Homesick," "Always," "Rita is Gone," "Oh My Delilah," "One Day She's Here" and "Beautiful Stranger." The band has also performed covers of The Undisputed Truth's "Papa Was a Rollin' Stone" and Mountain's "Never in My Life."
What is a Marcus King Band concert like?
The Marcus King Band's 2019 Carolina Confessions Tour promotes the band's newest album, seeing the band headline a few shows and perform in support of country rock musician Chris Stapleton. At a Marcus King Band concert, expect to join other enthusiastic fans for a couple of hours of powerful southern blues music amplified by crisp, clear acoustics. The stage often features Marcus King in the center surrounded by his five other band members. With stage lights highlighting King, the bandleader provides audience interaction and the occasional call to sing along.
Who are the members of the Marcus King Band?
Besides Marcus King, the Marcus King Band features five other members. Working together to create powerful, soulful music are musicians Dean Mitchell on saxophone, Matt Jennings on keyboard, Justin Johnson on trumpet and trombone, Stephen Campell on bass and Jack Ryan on drums. Previous members include Alex Abercrombie and Anthony House.
Which artists are similar to the Marcus King Band?
Fans of the Marcus King Band may also enjoy the music of North Mississippi Allstars, the Derek Trucks Band and Chris Robinson Brotherhood.
Back to Top