There aren't any Events on the horizon right now.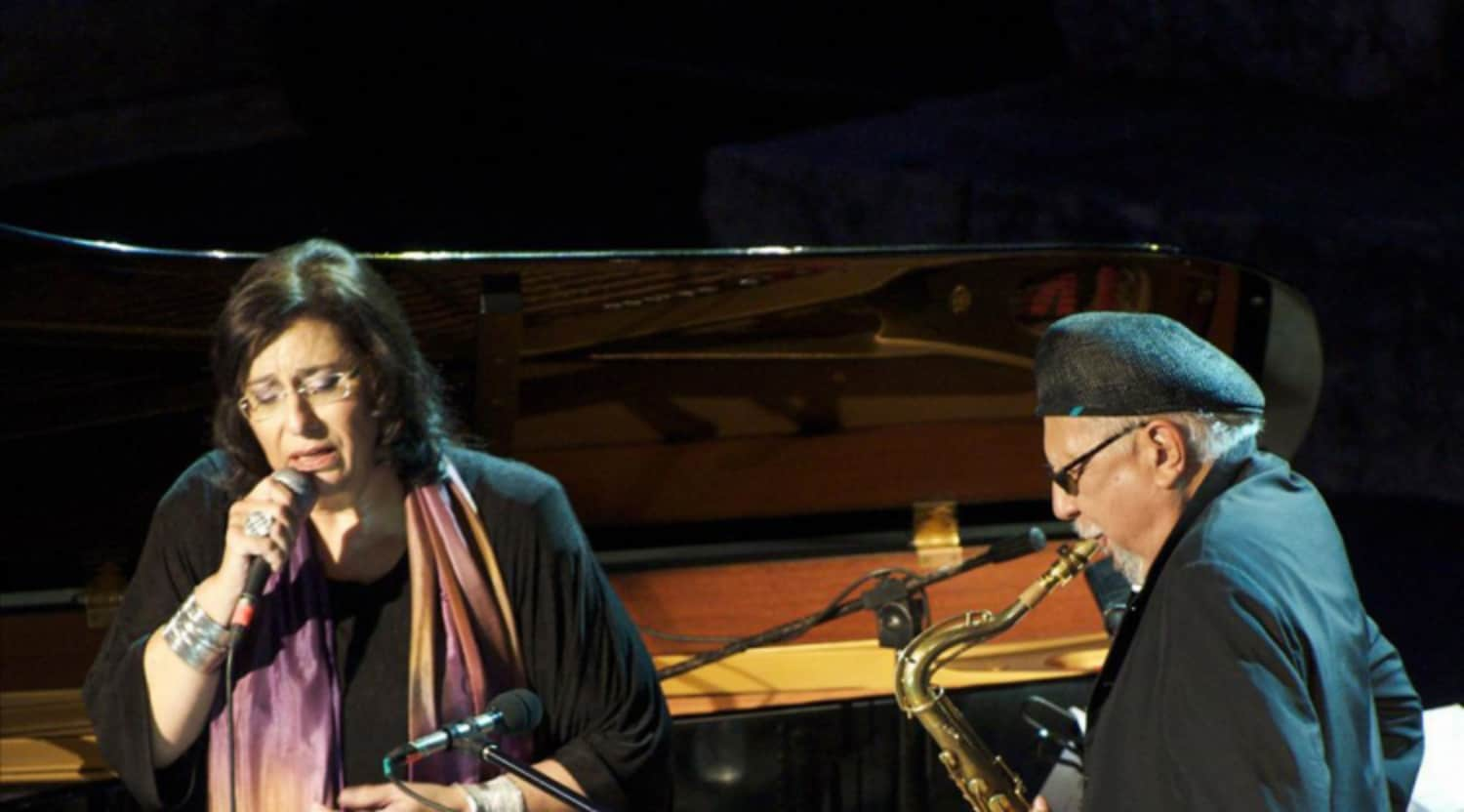 Rovi
Maria Farantouri Tickets
Greek singing legend Maria Farantouri amazes on stage
Not many can hold their star appeal over decades and decades, but the charismatic Greek singer surely belongs to the few exceptions. Having collaborated with major music composers like Mikis Theodorakis and wowing her audience with both her music and cultural activism, tickets for Maria Farantouri from StubHub are certainly worth investing in.
A goddess from Olympus brings the gift of music
Praise follows the stunning singer wherever she goes. With her voice lauded as a "gift from the gods of Olympus", as stated by The Guardian, and her tender deep contralto voice spanning two octaves, she certainly lives up to being one of the greatest. Born in 1947, the Greek singer combined her love for beautiful music with her political interests very early on and already wrote—and sang—protest songs in the 1960s and 1970s. With her silky voice, it is no wonder that numerous well-established composers were queuing up to work with her, among them Mikis Theodorakis who is known for composing over 1000 works and who contributed the score to Pablo Neruda's "Canto General". She's also collaborated with Australian guitarist John Williams, and sung in various languages including Italian, Spanish, and English. Part of her extensive legacy to music also includes singing the "Mauthausen Cycle", composed by Iakovos Kambanellis. Her political and cultural activism have given her fans much cause for adoration, and although she even went into government work briefly in the 1990s, this voice cannot be thought of away from the stage. Get a taste of authentic Greek music, fused with lots of international influences and shaped by the skilled hands of many fantastic composers. Buy your Maria Farantouri tickets now on StubHub, and remember to put them up for sale with us if you realise you cannot go after all.
An award-winning opera and folk superstar
Naturally, a singer of her voice breadth and width is not only adored by her many fans—in 2004, she was awarded the Gold Cross of the Order of the Phoenix for her contribution to Greek music. However, Greece is not the only country to have accredited her talent. Italy honoured her beautiful voice with a Premio Tenco award in 2014 to laud her contribution to international music, and Spain followed in 2017 with the LiberPress. With decades of stage and music experience, she counts as one of the big folk and opera divas Europe has to offer, so secure Maria Farantouri tickets to see her live and enjoy traditional and international tunes. StubHub proudly features a wide range of artists you may enjoy listening to, so why not also check out Joan Baez, Marinella and Natasha Theodoridou, and George Dalaras while you're here.
Back to Top
Epic events and incredible deals straight to your inbox.