We didn't find any Events nearby, but here's what's happening in other cities.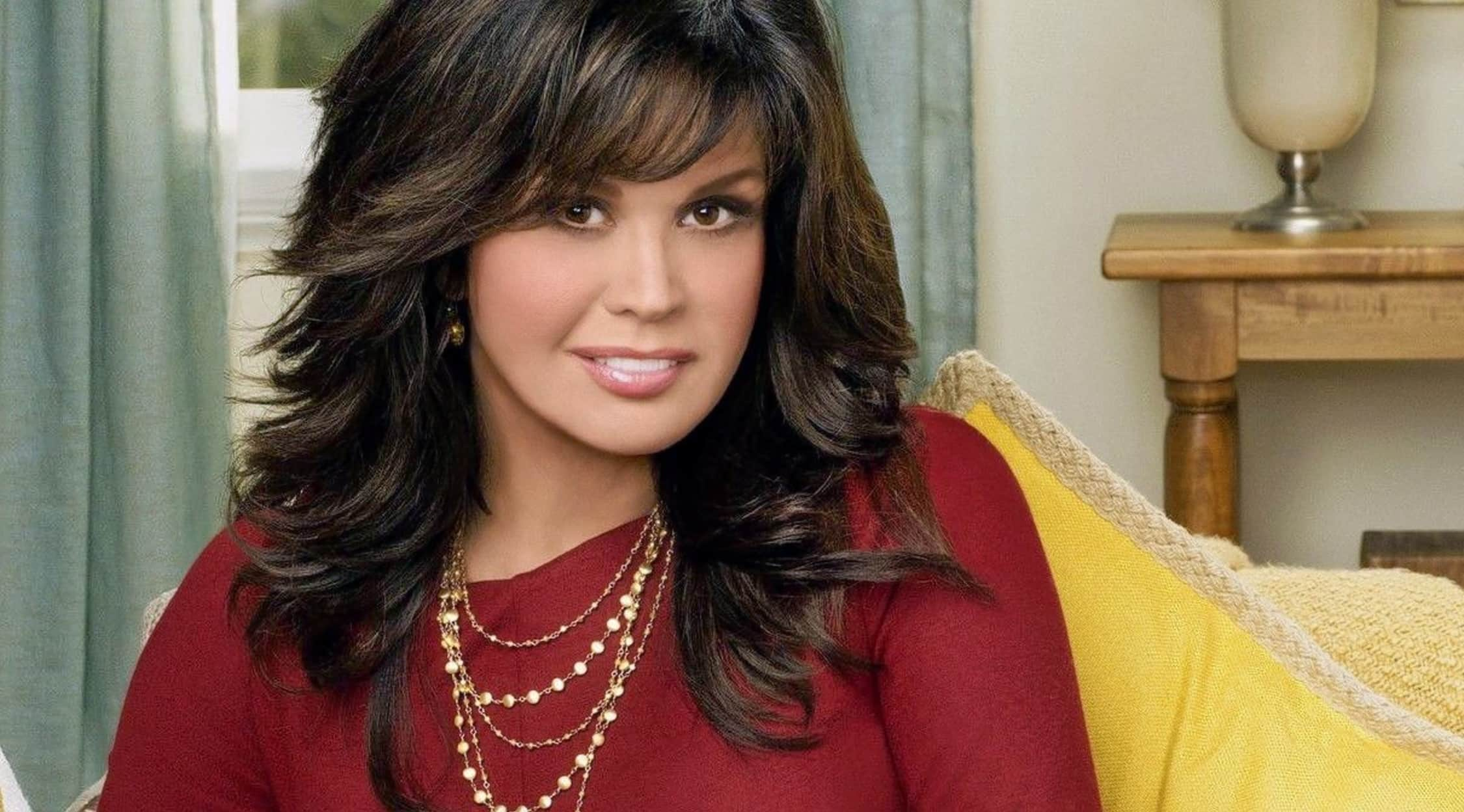 Rovi
Marie Osmond Tickets
Marie Osmond – The 2015 Tour
Quintessentially American 'seventies superstar and counterpart of Donny, Marie Osmond, is back and better than ever, filling up iconic theaters and concert halls across the United States. Don't miss out on seeing this bastion of wholesome American entertainment as she arrives on a stage in your part of the world, including: Bethlehem, PA; Atlantic City, NJ; Verona, NY; and Indio, CA. Because Marie Osmond's touring schedule is quite limited and exclusive this spring, be sure to see this all-American entertainer while you can. If you really can't make it out to see a performance by the incredible Marie Osmond, however, have no fear. This talented and charming musician is always on the move and will no doubt be adding new tour stops to her live circuit schedule soon enough. When she does, you can be sure that StubHub will have all of the necessary concert ticket and venue information that you require. Keep up to date on all of the latest news on Marie Osmond right here on StubHub – your first choice for concert information and tickets on the web!
The one and only Marie Osmond will be packing some of the biggest and most exciting casinos, music halls, and event centers. Witness Marie Osmond's incredible industry legacy at the Sands Bethlehem Event Center in Bethlehem, the Music Box at the Borgata in Atlantic City, the Turning Stone Resort and Casino Event Center in Verona, and the Fantasy Springs Resort in Indio. Whether she is playing for the most diehard fans or the uninitiated, Marie Osmond consistently puts on one of the most entertaining and soul filled shows in the music industry today. Don't miss out on your chance to see this living Americana legend live and in the flesh – get your tickets today!
About Marie Osmond
Marie Osmond would get her start as part of the family act that excelled in wholesome, all-American entertainment. Osmond would find success in a number of areas in the entertainment industry and has enjoyed a long career. She would be born in Ogden, Utah in 1959 as Olive Marie Osmond. She and her eight brothers would be brought up in strict Mormon tradition. Osmond would make her television debut at the age of three, when her older brothers performed in the show The Osmonds on the Andy Williams Show.
The Osmonds would spend most of the 'sixties as stalwarts of the variety show circuit and would rise to pop music fame in 1970. The Osmonds' management team saw that Marie had a good chance of forging a solo career, and they encouraged to record on her own. Though never officially a member of the Osmonds, she would tour extensively with her brothers. In 1973, she would come out with her debut single, "Paper Roses". The song would be hugely popular, going gold and rising to one of that year's Top Five pop songs. Her accompanying full-length release of the same name would top the charts, and she would follow up with two more releases with MGM and a string of singles that performed well.
From 1976 to 1979, Osmond would host a weekly variety show with her brother Donny, aptly named Donny & Marie. She would pursue a career on the silver screen, finding moderate success in voice acting and TV movies after turning down the lead role in Grease because she didn't approve of its morals. She would come back to country music in the mid-eighties with three more number one country hits.
In the 'nineties, Osmond would tour with a number of musicals. Donny & Marie would come back on the air from 1998 to 2000, this time as a talk show. She would land roles in reality TV shows as a contestant on Dancing with the Stars and as a judge on Celebrity Duets.
Previous Hits
For over a decade, Marie Osmond would rule the Country Singles chart. Her breakout single, "Paper Roses", would come out in 1973. It would top the country chart and rose to number five overall. Subsequent hits would be "In My Little Corner Of The World", "Who's Sorry Now", "'A' My Name Is Alice", "This Is The Way I Feel", "I've Got A Bad Case Of You", "Back To Believing Again", and "Until I Fall In Love Again". In the mid-eighties, Marie would produce a string of number one tracks: "There's No Stopping Your Heart", "Meet Me In Montana", and "You're Still New To Me". 1986's "Read My Lips" would be Osmond's last big hit, rising to number four on the country chart, but her following songs would still find considerable commercial success. "Everybody's Crazy 'Bout My Baby", "Cry Just A Little", "Without A Trace", "Sweet Life", "I'm In Love And He's In Dallas", "Steppin Stone", "Slowly But Surely", and "Like A Hurricane" would all carry Osmond's success until 1990.
In the new millennium, Osmond would come out with a poppy gospel album I Can Do This, which would do very well on the Christian and Independent Albums charts, as well as rising to number seventy-one overall on the Billboard 200. This inspirational album would donate its profits to Children's Miracle Network Hospitals and would show that the singer's trademark warmth and sweetness is as finely tuned as ever.
Trivia
With her breakout hit "Paper Roses", Marie Osmond would become the first female artist to reach the top of the country charts with a debut single.
The Marie Osmond Concert Experience
With a lifetime of performing experience under her belt, the inimitable Marie Osmond will give you a show unlike any you have ever seen before. Whether she is treating you to her long and impressive catalog of 'seventies hits or busting out her most recent hits of the new millennium, Marie Osmond will take you through the progression of American country and rock music in a way that you will remember until the end of your days. Don't miss out on your chance to witness one of the most iconic American performers of country and rock music live and in the flesh – start planning your Marie Osmond concert experience today!
Back to Top
Epic events and incredible deals straight to your inbox.