There aren't any Events on the horizon right now.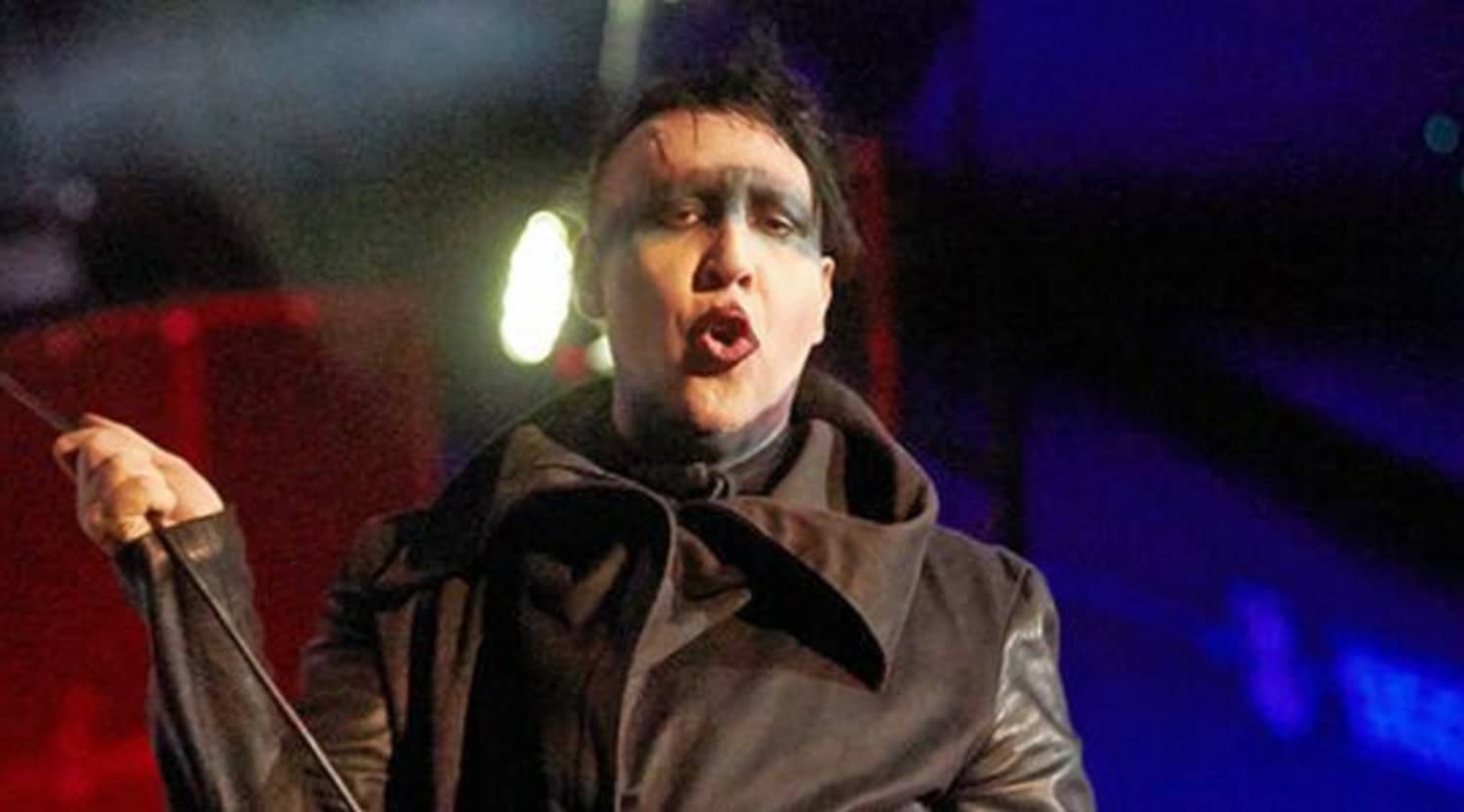 Alamy
Marilyn Manson Tickets
Marilyn Manson Tickets
Originally formed with Daisy Berkowitz as Marilyn Manson and the Spooky Kids, Marilyn Manson, the man, now remains the sole surviving original member of Marilyn Manson, the band. Through endless incarnations, however, the man and the band have compiled a catalog of 10 studio albums, a live album, a compilation album, six video albums, two extended plays, 10 independent releases, 30 singles and 40 music videos. Of these, three albums were certified platinum and three others have been certified gold. Eight Marilyn Manson albums debuted in the top 10, including two debuting at No. 1. Hit Parader named Marilyn Manson No. 44 of the Top 100 Heavy Metal Vocalists. Manson continues to tour with his band throughout the world, putting on vibrant performances for his loyal fans to enjoy.
Portrait of an Antichrist Superstar
Born Brian Hugh Warner on January 5, 1969, Marilyn Manson, donned the name the same ways as his fellow bandmates: by juxtaposing two American icons' names, in his case criminal Charles Manson and actress Marilyn Monroe. Before he was a musician, Marilyn Manson was a music journalist. He's also an author, actor and visual artist. He appeared in the David Lynch movie Lost Highway, was interviewed by Michael Moore for the documentary Bowling for Columbine and held exhibitions of his paintings at the Los Angeles Contemporary Exhibitions Center and the Kunsthalle Gallery in Vienna.
Where can I buy Marilyn Manson tickets?
You can buy tickets for all of Marilyn Manson's upcoming performances at StubHub.
What can I expect from Marilyn Manson's shows?
Marilyn Manson's vocal style is primarily melodic, though he is renowned for using a variety of vocal techniques to enhance his register, such as crooning, growling, screaming and vocal "frying." Primarily a baritone, he boasts a four-octave range with five varied tones. Marilyn Manson is well known for controversial actions taken onstage and off, leading every Marilyn Manson show to be an experience to remember where anything could happen. In addition to singing lead vocals, Marilyn Manson also plays a number of instruments, including keyboards, guitars, percussion, tambourine, pan flute and saxophone.
Who are the members of Marilyn Manson, the band?
Marilyn Manson, the band, consists of Manson himself plus Paul Wiley on guitars and backup vocals, Juan Alderete on bass and backup vocals and Brandon Pertzborn on drums. Former members of Marilyn Manson, all of whom have since passed, include (listed in the order they joined the band): Zsa Zsa Spacek, Olivia Newton Bundy, Gidget Gein, Sara Lee Lucas, Daisy Berkowitz, Zim Zum, John 5, Madonna Wayne Gacey, Tim Sköld, Ginger Fish, Chris Vrenna, Fred Sablan, Twiggy Ramirez, Tyler Bates and Gil Sharone. Also playing with Marilyn Manson on tour before their passing have been Mark Chaussee, Rob Holliday, Wes Borland, Andy Gerold, Jason Sutter, Spencer Rollins and Daniel Fox.
How many Grammy Awards has Marilyn Manson won?
Marilyn Manson has received four Grammy nominations over his career but has yet to win the award.
Where can I see the Marilyn Manson tour?
You can see Marilyn Manson perform throughout North America this year, with stops in the US including Riverbend Music Center in Cincinnati, Ohio, Providence Medical Center Amphitheater in Bonner Springs, Kan., Westfair Amphitheatrec in Council Bluffs, Iowa and Big Sky Brewing Amphitheater in Missoula, Mont. Marilyn Manson shows in Canada include at Chaos AB in Edmonton, Alberta, Rogers Arena in Vancouver, British Columbia, Bell Mts Place in Winnipeg, Manitoba, Richcraft Live at Canadian Tire Centre in Ottowa, Ontario and Videotron Centre in Quebec.
Who are Marilyn Manson's influences?
A wide variety of musicians have influenced Marilyn Manson's music and live performances, including Gene Simmons, Danzig, Tricky, Psychic TV, Twisted Sister, Alice Cooper, Throbbing Gristle, Laibach, Gary Numan, Nine Inch Nails, White Zombie, Godflesh, Motley Crue, Skinny Puppy, Helmet, Bathory, Type O Negative, Jane's Addiction, The Misfits, Perry Farrell, Ozzy Osbourne, Kiss, Queen, Blue Oyster Cult, The Doors and David Bowie.
Back to Top
Epic events and incredible deals straight to your inbox.