We didn't find anything nearby, but here's what's happening in other cities.
There aren't any events on the horizon right now.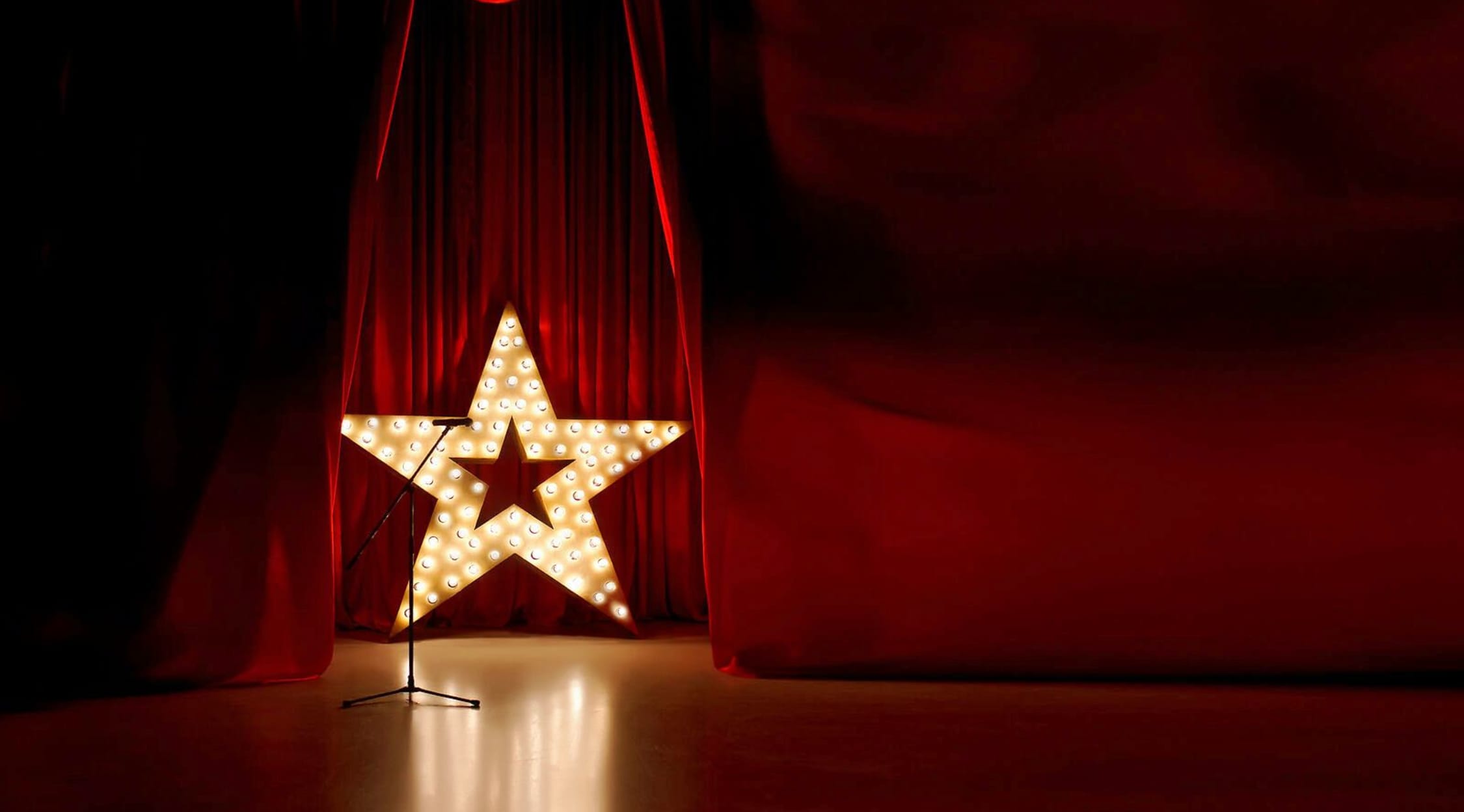 Adobe Stock
Mario Cantone Tickets
Mario Cantone Plot
There's no way to know which hilarious comedians are going to be gracing the stage of one of the popular venues in your area this weekend unless you check in with StubHub to see their listings, so if you were thinking of getting out of the house this weekend to catch a comedy show with friends, you're going to want to log on and get your tickets as soon as possible! Don't wait for all of the great performances to sell out, head to StubHub today so that you can see one of the funniest comics to grace the stage in years like Mario Cantone when he comes to drop another set on a stage near you! Though Mario Cantone's most famous breakout role would be as Anthony Marentino on the popular show Sex and the City, it was certainly not his first time acting in a series. In fact, Mario Cantone got his start performing as the host of a children's show until 1993 called Steampipe Alley.Since then, he's gone on to perform a slew of other characters, but none has remained in the collective consciousness as much as Anthony Marentino. Reprising his role in both Sex and the City movies as well as the show, Mario Cantone's antics have won him praise from many of the show's biggest fans. Don't miss the original comedy that Mario Cantone is bringing to the stage with him when he comes to perform next at a venue near you by heading to StubHub to get your tickets today!
Mario Cantone Schedule
For those that were hoping to catch Mario Cantone on the stage when he comes to perform next at the Parker Playhouse in beautiful Fort Lauderdale, Florida, make sure that you head out early to secure your tickets or else you might find that you won't be able to gain entrance to the theater once this show sells out. As a popular comic, Mario Cantone's fans are always turning up at the box office to see if they can find their way into his next performance. Don't let them take the seats that you're after by securing them through StubHub today while you still have the opportunity!
Mario Cantone Cast
After working for many years as a stand-up comedian and actor, Mario Cantone has had the great opportunity along the course of his career to rub elbows and work with some of the most celebrated celebrities performing today, including Sarah Jessica Parker, Kim Cattrall, Kristin Davis, Cynthia Nixon, Chris Noth, Candice Bergen, Jennifer Hudson, David Eigenberg, Evan Handler, Jason Lewis, Lynn Cohen, Willie Garson, Joanna Gleason, Joseph Pupo, Alexandra Fong, Kerry Bishe, Polina Frantsena, Lena Hall, Amanda Setton, Malcolm Gets, Daphne Rubin-Vega, Patrick DeMarchelier, Andre Leon Talley, Gilles Marini, Monica Mayhem, Gilbert Cruz, Damian Young, Rene L. Moreno, Annaleigh Ashford, Peter Y. Kim, Suzanne Cryer, Joshua Henry, Henriette Mantel, Nancy Shayne, Kim Shaw, Bridget Regan, Dreama Walker, and more! While this impressive list of performers makes up just a fraction of those that Mario Cantone has shared screentime with, it's only a small glimpse where Mario Cantone's talents have led him. Praised for his humorous acting roles, Mario Cantone is still dedicated to his first love of stand up and takes advantage of every opportunity to come to the stage and deliver another gut-busting set for his fans to enjoy. Don't get stuck at home this weekend catching up on your favorite episodes of shows starring Mario Cantone, not when you have the opportunity to see him live on the stage when he brings his next set of jokes with him to delight and impress his many fans! Log on to StubHub today so that you can enjoy all that Mario Cantone has to offer when he performs next on a stage near you!
Mario Cantone Author
Has there been a real lack of comedy in your life? Has television just not been cutting it for you these days? Well find another medium where you can catch all of the jokes that you're after! Log on to StubHub today so that you can have an idea of which popular comedians are going to be bringing their live show to a stage near you soon, giving you the laughs that you're after! But don't wait too long or you're going to discover that you won't be able to get access to see popular comics like Mario Cantone when his show sells out, get your tickets to see him early today! After years of performances on the stage, Mario Cantone is finally getting the recognition he deserves as many fans flock to see this performer on the stage during this latest tour! Having delighted and impressed so many fans with his stage work, comedy sets, and appearances on television and film, Mario Cantone is prepared to come to the stage once again and talk about his experiences in the celebrity world! During his time performing stand up, Mario Cantone was able to garner a loyal following of fans, but after his appearances on shows like Sex and the City, that number quickly grew. Many of Mario Cantone's fans have actually called out for him to write and release a written work for them to enjoy so that they can have a bit of a better idea about his back story, but Mario Cantone is simply too focused on his next stage show to put any time into prose. With joke-writing dominating most of his schedule, it's easy to see why fans would rather see his next performance than read about his exploits on their own. So don't miss out on the next time Mario Cantone brings his jokes to a stage near you, log on to StubHub so that you can be among the first of your friends to earn bragging rights about having seen Mario Cantone on the stage next near you! Get your tickets today!
Mario Cantone Trivia
Q: When was the hilarious comedian and performer Mario Cantone born?A: Hilarious comedian and performer Mario Cantone was born on December 9, 1959.
Q: Where was the hilarious comedian and performer Mario Cantone born?A: Hilarious comedian and performer Mario Cantone was born in Stoneham, Massachusetts.
Back to Top