There aren't any Events on the horizon right now.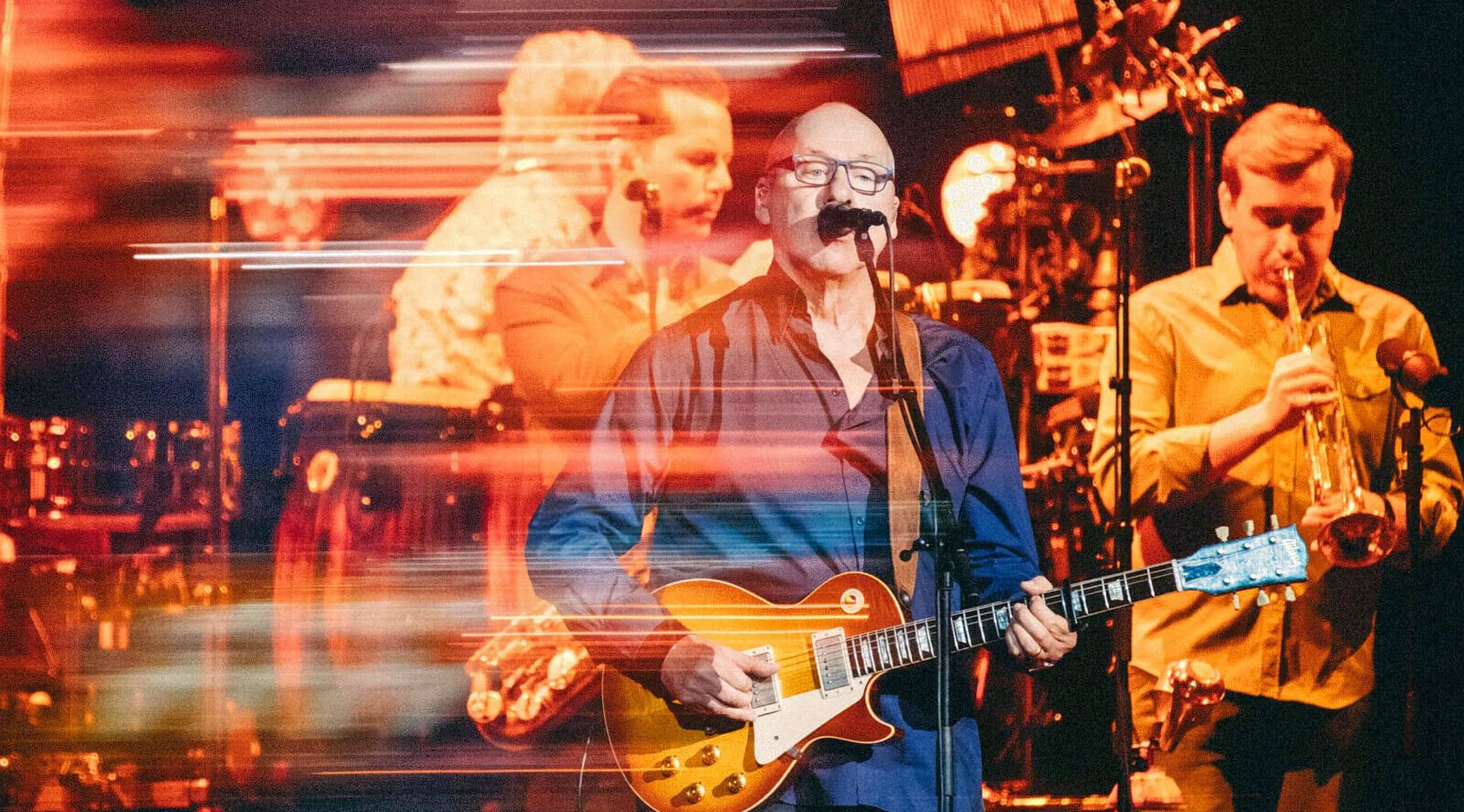 Zuma
Mark Knopfler Tickets
Mark Knopfler Tickets
Mark Knopfler is the co-founder, along with his brother David Knopfler, of the Rock and Roll Hall of Fame rock group Dire Straits, playing the roles of lead singer, lead guitarist and songwriter. After playing with Dire Straits from 1977 until the group disbanded in 1995, Knopfler produced and recorded nine subsequent albums as a solo artist. Throughout his career, he's won four Grammy Awards: one with Dire Straits - Best Rock Vocal Group in 1986 for "Money for Nothing" - and three with Chet Atkins - Best Country Instrumental Performance in 1986 for "Cosmic Square Dance," Best Country Vocal Collaboration for "Poor Boy Blues" and Best Country Instrumental Performance for "So Soft, Your Goodbye," all in 1991.
A Storybook Songwriter
In addition to hit singles, Mark Knopfler is an accomplished film score composer who has written for Local Hero (1983), The Princess Bride (1987) and Altamira (2016). Born August 12, 1949, in Glasgow, Scotland, he is also an English literature instructor by profession and has received three honorary music doctorates from UK Universities. In the music industry, he is called "the quiet man of rock" for his discreet and modest demeanor and behavior on stage and off.
Where can I buy Mark Knopfler tickets?
Get all the Mark Knopfler tickets you need at StubHub.
Where can I see a Mark Knopfler show?
The latest Mark Knopfler tour, An Evening With Mark Knopfler and Band, has been traveling throughout the globe for 2019, returning to North America in August. Mark Knopfler and Band will then spend the late summer and early fall playing at venues in Canada like the Salle Wilfrid-Pelletier/Place Des Arts in Montreal, Quebec; the Sony Center for the Performing Arts in Toronto, Ontario; and the Orpheum Theatre in Vancouver, British Columbia. In the US, the band will play at venues like Grand Theater at Foxwoods Resort Casino in Mashantucket, Conn.; Austin City Limits Live Music Festival at The Moody Theater in Austin, Texas; and State Bank Amphitheatre at Chastain Park in Atlanta, Ga.
What can I expect from Mark Knopfler?
Mark Knopfler shows are fun, high-energy experiences filled with tight, grooving rock-and-roll jams. An expert at finger-style guitar playing, Rolling Stone Magazine ranked him the 27th greatest guitarist of all time. His songs blend standard rock and roll with roots, blues, Celtic and country rock.
Can I take pictures and record videos at Mark Knopfler tours?
No matter the venue, Mark Knopflier insists fans be permitted to photograph and record his shows as long as they are made for private, personal use only and not for commercial resale.
What songs might I hear at a Mark Knopfler show?
At his shows, Mark Knopfler plays a blend of his original songs like his hit "Darling Pretty" and Dire Straits hits like "Down to the Waterline," "Sultans of Swing," "Romeo and Juliet," "Tunnel of Love," "Money for Nothing," "Walk of Life" and "So Far Away." You may also hear a selection of country tunes, including songs from his country band, The Notting Hillbillies. One of the country songs he might play include "Your Own Sweet Way." Mark Knopfler also frequently incorporates carefully chosen cover songs into his sets, such as Bob Dylan's "Restless Farewell."
Who are the members of Mark Knopfler's band?
Besides Mark himself, the members of Mark Knopfler and Band include Guy Fletcher, the band's musical director who also plays the keyboards; Danny Cummings, who plays percussion; Graeme Blevins, who plays saxophone; John McCusker, who plays cittern and fiddle; Glenn Wolf, who plays bass; Tom Walsh, who plays trumpet; Jim Cox, who plays piano; and Richard Bennett, who plays guitar.
Who has Mark Knopfler performed with?
In addition to the former members of Dire Straits, Mark Knopfler has performed with numerous big names in all corners of the music industry, including legends like John Anderson, Joan Armatrading, Chet Atkins, Chris Botti, the Chieftains, Eric Clapton, Bob Dylan, Bryan Ferry, Emmylou Harris, Elton John, George Jones, B.B. King, Donal Lunny, Phil Lynott, Van Morrison, Sting, James Taylor and Steely Dan. Matchups like these in future Mark Knopfler performances can only be expected to follow.
Back to Top