There aren't any Events on the horizon right now.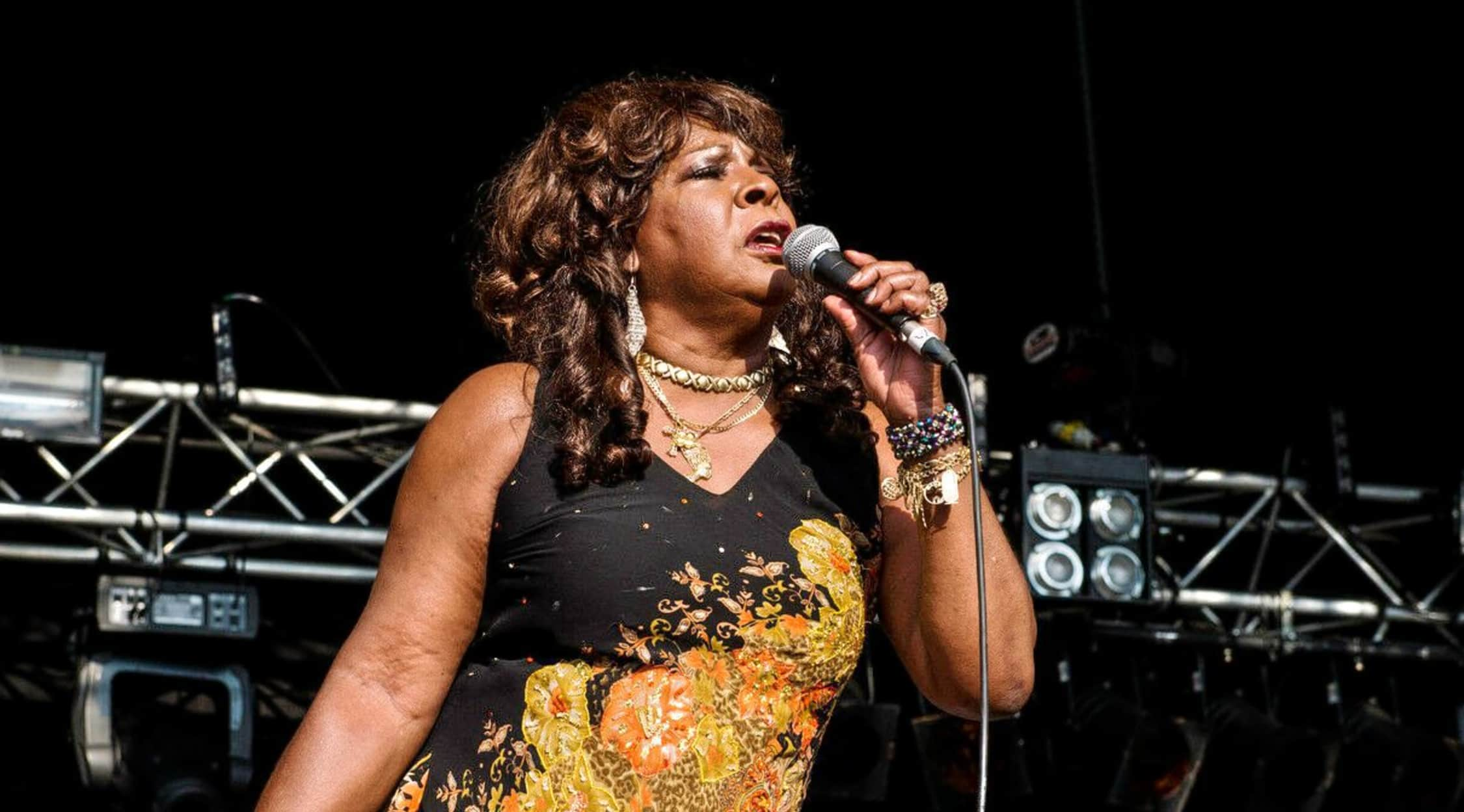 Alamy
Martha Reeves Tickets
Martha Reeves Tour
If you've been looking for some amazing R&B, pop, or soul music to give you reason to believe that music still has heart, then you owe it to yourself to check out Martha Reeves perform live at one of her upcoming shows! An iconic singer who has been responsible for a wealth of hit singles throughout the decades, Martha has been a part of a number of groups that have changed the music scene for the better, as well as finding great success as a solo artist. She has won awards and accolades for her work as an artist, and now she's heading out to take to the stage once more for a show that will take your breath away! Well known for her incredible musical ability and stage presence, Martha Reeves will prove that she still has the heart and soul to make the kind of music that seems to be rare in this day and age. So you had better check your schedules and make sure that you're free on January 24th in 2014, because you won't want to miss out on the live performance that Martha Reeves will be giving! Bringing good music to the forefront of every single one of her performances, Martha will be sharing her music with fans and newcomers alike at the B.B. King Blues Club and Grill in New York, New York, so you had better make sure that you plan your next adventure in the area to coincide with that show! Tickets are now on sale at StubHub, so beat the rush and buy yours while they're still available!
About The Artist
Born in 1941 Alabama, it was only a matter of time before Martha Reeves began her foray into the musical world, as both of her parents were highly involved with music. With her parents playing guitar and singing for church and its choir, Martha grew up with a passion for gospel music, moving on to R&B and doo-wop sounds and styles. And so began her life in the world of music, as she would be a part of many groups, most notably "Martha and the Vandellas", culminating in her prominent and successful solo career. The first group she joined was called "The Fascinations" in 1959, but she left shortly after to join a little group that at the time was known as "The Del-Phi's", but would later be known as Martha and the Vandellas. The group evolved from a team of background singers and vocalists to a full fledged musical group hard set on sharing their music with the world. And it didn't take long until they had that, churning out a plethora of hit singles for the world to hear. But while she continued on with the Vandellas, Martha also began her solo career in 1974 with her self-titled debut album. The album was a complete success, paving way for Martha to be the biggest act and voice in the R&B scene. She has released seven solo albums, with the most recent being "Home to You" in 2004. She also continues to tour with her solo project as well as continuing with Martha and the Vandellas.
Breakthrough Album
For a woman that has had as much success as Martha Reeves it would be difficult to find a point of breakout success that wasn't her very first album. Also, being that Martha has been a part of two very well known groups, her solo act as well as Martha and the Vandellas, she has broken out into the music scene twice. In regards to Martha and the Vandellas, the group made instant success with hit singles such as "Come and Get These Memories" and "Heat Wave", and her solo act would find success just as quickly. It was with her self-titled debut album that Martha hit it big, with singles like "Power of Love" and "Wild Night" leading the charge of amazing music.
Martha Reeves Trivia
While Martha Reeves is most well known for her incredible musical ability and live performances, it would be surprising to some that she has acted on the big screen as well as the stage! Appearing in a Broadway production of "Ain't Misbehavin'", Martha also landed a role in the film "Fairy Tales". But of all of the film appearances that would be surprising is her extra role in the movie "Tenacious D in the Pick of Destiny", where she simply walked by a character.
Fan Experience
So if you're a fan of R&B, gospel, pop, soul, or music in general, then you are absolutely guaranteed to have a terrific time when you make it out to see Martha Reeves perform live on the stage. You'll have a smile on your face from beginning to end as Martha pulls out all of her biggest hits that span the decades! So make sure that you'll be able to cheer from the audience when Martha hits the limelight by getting your tickets from StubHub today! StubHub is the best place to get the tickets you need for the events that you're excited for, and don't forget to check back often to see what's happening near you!
Back to Top