There aren't any Events on the horizon right now.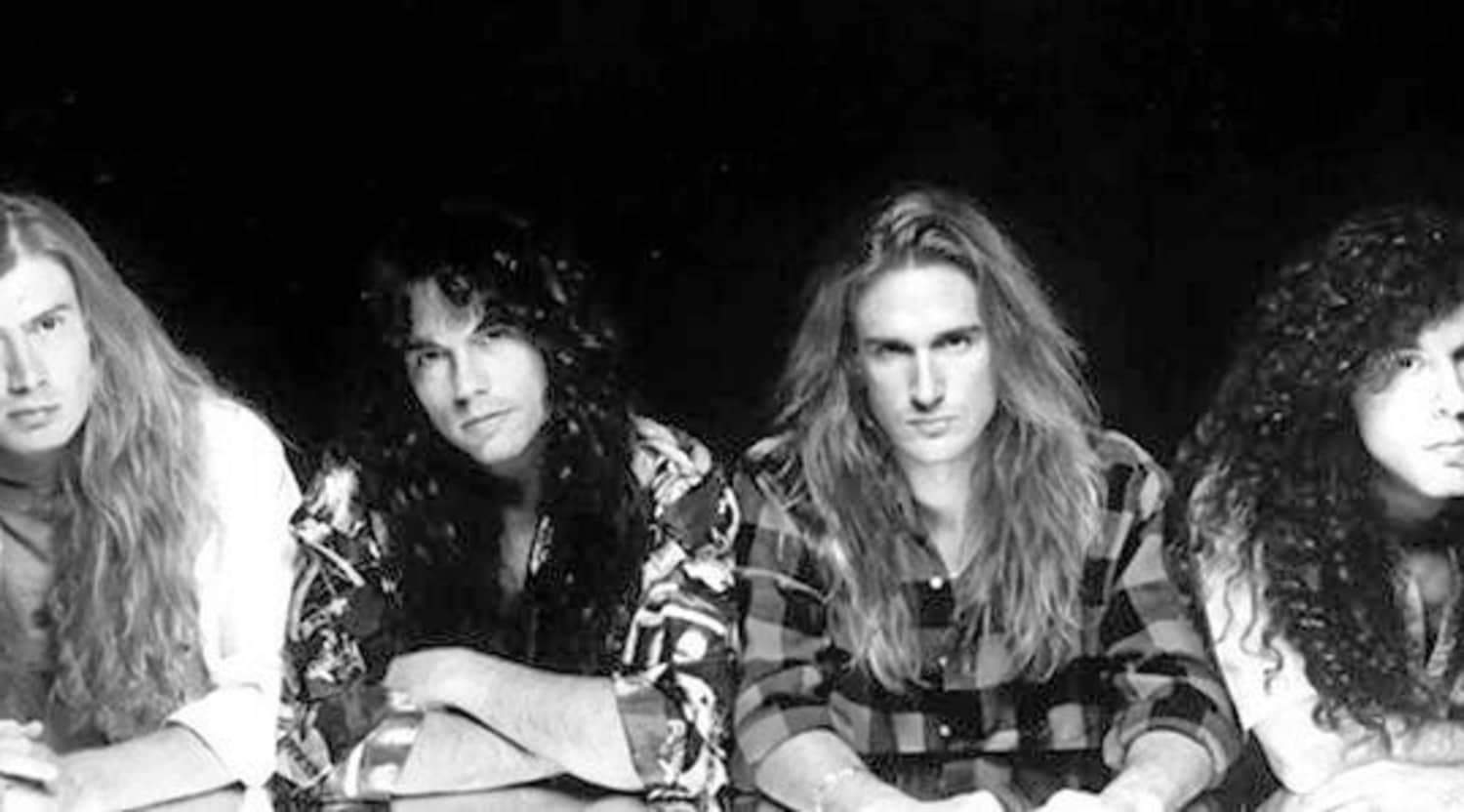 Rovi
Marty Friedman Tickets
Marty Friedman – The 2016 Tour
Marty Friedman's latest tour will be his most hotly anticipated and exciting to date. Having recently released his first charting solo album, Inferno, Friedman is riding the wave of that success in a series of world-class live performances all over the United States. You can catch Friedman's face-melting riffs at venues such as The Rebel Lounge in Phoenix, Scout Bar in Houston, BackBooth in Orlando, and more! Don't miss one of the greatest guitarists in thrash metal history – get your tickets today!
About Marty Friedman
One of the quintessential guitar shredders of the '80s, Marty Friedman first established himself as part of Cacophony, a speed-burning virtuoso group. His most widely-known gig, however, was as Megadeth's lead guitarist during the legendary thrash outfit's most popular period. Born in 1962, Friedman was raised in the Baltimore area. He started playing guitar when he was 15 in a group called Deuce. His family relocated to Hawaii shortly afterward, where Friedman connected with a local band with whom he recorded three albums.
He began studying music in earnest, and explored ethnic music (particularly Middle Eastern and Asian) in search of exotic new scales to deploy as a lead guitarist. Initially, he teamed up with Shrapnel, a shred-guitar label, in 1981. Six years later, he and his friend Jason Becker finally made an impact on the guitar community at large. The duo debuted their twin-guitar heroics as Cacophony with the album Speed Metal Symphony. They were an instant hit, and both guitarists capitalized on their success to record the solo albums they had long been working on. Friedman's solo effort, Dragon's Kiss, arrived in 1988 via Shrapnel and was stylistically similar to Cacophony's material. After 1989's Go Off!, the second Cacophony album, Becker and Friedman parted ways. In late 1990, Friedman joined Megadeth. His Megadeth debut, 1990's Rust in Peace, was a testament to his influence on the rest of the band, and to this day it is one of the most technically accomplished thrash metal albums.
Friedman's second Megadeth album, Countdown to Extinction, was the group's breakthrough release, establishing them as one of the most popular heavy metal bands in the world. Friedman leveraged the band's popularity to try something new with the release of the Asian-inflected instrumental album Scenes in 1992. The record, a collaboration with New Age legend Kitaro, arrived via Shrapnel. Friedman was pleased with the results, and he continued in that vein with 1994's Introduction, another contemporary instrumental album that demonstrated an even stronger Japanese influence. That same year, he married Chihiro. He continued to pursue less aggressive sounds in his solo career, and released True Obsession in 1996. He left Megadeth in 2000, a year after the band released Risk. He dropped Music for Speeding in 2003, and in 2006 released an instructional video titled 99 Secret Lead Guitar Phrases. In 2007, Friedman released Loudspeaker. Inferno, his first charting solo effort, arrived in 2014.
Previous Hits
The first album of new solo material from Marty Friedman in four years, 2014's Inferno was released via Prosthetic Records and recorded in Los Angeles with Chris Rakestraw (Danzig, Children of Bodom). The 12-song set, which is opened by a blistering title track and closed by an equally exhilarating reprise, includes guest performances from David Davidson of Revocation, Alexi Laiho of Children of Bodom, metal-flamenco duo Rodrigo Y Gabriela, Jorgen Munkeby of Shining, and Danko Jones.
As part of Megadeth, Friedman's biggest hit single was "Symphony of Destruction" (1992). He was a part of Megadeth's top albums Countdown to Extinction (1992), Youthanasia (1994), United Abominations (2007), and Endgame (2009).
On Countdown to Extinction, Megadeth guns for arena thrash acclaim and gets it. Following the lead of Metallica's self-titled 1991 release, Megadeth trades their progressive, lengthy compositions for tightly written, tightly played tracks more conducive to MTV and radio airplay. Accusations of selling out seem pointless when the final results are so creatively (and commercially) successful. Cuts like "Sweating Bullets", "Foreclosure of a Dream", "Skin O' My Teeth", and the smash hit "Symphony of Destruction" are among the band's masterpieces.
Youthanasia, the band's follow-up to the breakout success of Countdown to Extinction, is less focussed than its predecessor, but it makes up the difference with tighter riffs and more radio-friendly, accessible production. Sadly, Megadeth forgo some of the more progressive, experimental elements of their sound, but the jackhammer riffs of songs like "Train of Consequences" more than compensate.
As demonstrated by biting tracks such as "Amerikhastan", "Gears of War", "Washington is Next!", and the title track, United Abominations continues frontman Dave Mustaine's frustration with what he's been watching on CNN. Musically, Megadeth were always quick to bust out their progressive chops, and their 2007 lineup (which sees the addition of bassist James LoMenzo and siblings Shawn and Glen Drover on drums and guitar, respectively) seems tailor-made for conquering tricky compositions like the opening "Sleepwalker".
The release of Endgame in 2009 brought with it a startling revelation: if the first generation of thrash metal fans had been surveyed about which of the genre's four giants – Anthrax, Slayer, Metallica, and Megadeth – would be the most consistently prolific and most resilient over the next 25 years, the only certainty would probably have been, "Anyone but Megadeth!" But somehow, 150-plus songs and 12 studio albums later, that's exactly what came to pass. Arguably the least commercially-oriented Megadeth release since Rust in Peace, Endgame should not only satisfy the band's hard-to-please fans, but also throw new fuel on the fire of Megadeth's surprising longevity.
Trivia
Megadeth had already seen two lead guitarists come and go before Marty Friedman joined as their third in 1990. He managed to hold onto the role and stayed with the group for ten years.
The Marty Friedman Concert Experience
Having proved himself to be a first-rate guitar player in the legendary Megadeth and a viable solo act with a collection of Asian-flavored albums, Marty Friedman delivers one of the most evocative performances in the industry. Whether he is opening with his latest sterling tracks from Inferno or shredding some classic Megadeth riffs, the Marty Friedman concert never disappoints. Don't miss out on your chance to see one of the most legendary thrash guitarists perform live and in the flesh!
Back to Top
Epic events and incredible deals straight to your inbox.