We didn't find any Events nearby, but here's what's happening in other cities.
1 Event within 150 miles from you
Mary Gauthier tour venues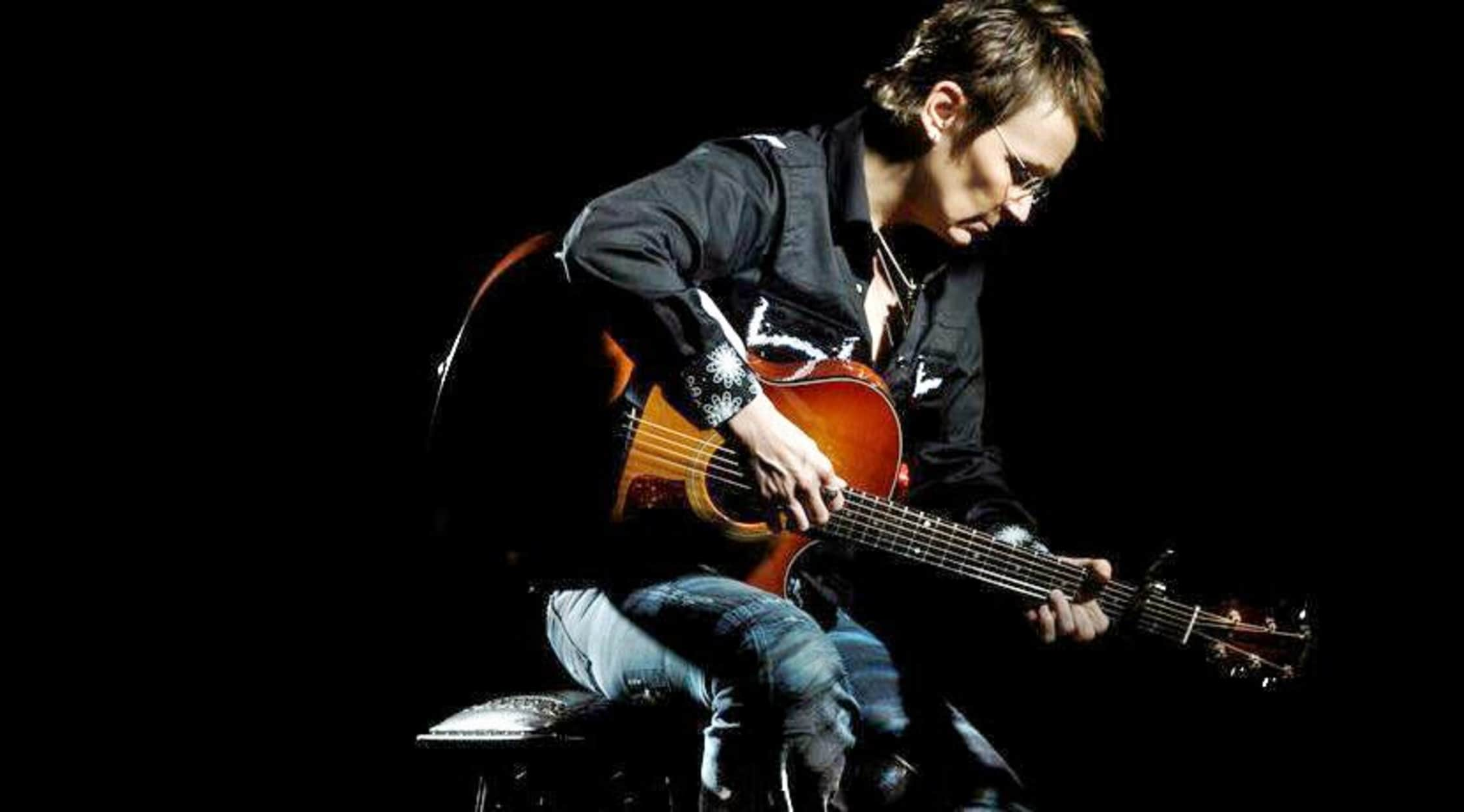 Rovi
Mary Gauthier Tickets
Mary Gauthier Concert Tickets
When she steps up to the mic with her casual, unassuming appearance, most audiences would expect more of a meek poetry reading than a ballsy blues rock show from Mary Gauthier, but that's all part of her charm and power. Armed with an uncanny ability to own a stage and connect with audiences, Mary Gauthier is an everywoman rock star, a wildly talented performer who plays penetrating music that resonates and carries plenty of weight. A practical, no nonsense woman, Mary Gauthier packs an emotional punch, heavy blows that will leave you reeling yet coming back for more. Her songs are anthems and ballads of universal truths that let audiences know everyone and everything is connected. Score Mary Gauthier concert tickets to see this dynamo live!
Mary Gauthier Tickets
With six groundbreaking and widely acclaimed albums to her credit, Mary Gauthier has amassed an extremely impressive catalogue of songs that speak to all audiences, songs that showcase incredible talent and breadth and evoke the soul of a musician that's lived 10 lifetimes. Every performance she plays, Mary Gauthier wins over new fans with her phenomenal performances and sensational music. Everyone who has seen her perform has been blown away by Gauthier's exceptional skills at the guitar and her gripping stories that never fail to charm. With tickets from StubHub, you can see Gauthier live and experience a soulful rocker with no equal.
Mary Gauthier Rock Tickets
After Mary Gauthier released her second album, Drag Queens in Limousines, in 1999, the rave reviews came on like a tsunami. Rolling Stone awarded her four stars. Critics compared her self-described country noir to the likes of Townes Van Zandt, Steve Earle, John Prine, and, obviously fittingly, Lucinda Williams. What drew such widespread praise for the album was the way in which Gauthier deftly extolled the lives of the seemingly un-virtuous, the people living on the fringe whom society often neglected or ignored. Gauthier continues to tell their stories in painful yet beautiful detail, weaving epic sagas of ordinary people set to incredible music that audiences can't get enough of. Get your taste of Mary Gauthier's country noir with tickets from StubHub!
Mary Gauthier Tour Dates
Some music artists talk the talk, sing songs about hard living and real life struggles, and all too often those songs ring false, lack gravitas and emotional resonance and worse, cheapen the experiences of those who truly suffered. Not so with Mary Gauthier. Her songs reek of truth, drip with the pain and turmoil she herself experienced, lending her music an authenticity not found in many other musicians. A woman of many talents and a true hero, Mary Gauthier is the musician you've been rooting for all along, and the opportunity to see her shine isn't to be missed. Get your tickets from StubHub today!
Mary Gauthier Concert Tour
It's almost unfair how talented Mary Gauthier is. When separated out, her individual talents by themselves would turn others green with envy, but when combined, they're unbelievable. Her songwriting abilities are brilliant, weaving captivating stories of the trials of a woman who's earned everything she's achieved. Set those lyrics to sensational music and you've got the recipe for a truly mesmerizing performance. Score rock tickets from StubHub to see Mary Gauthier live and discover an artist of limitless talent and shows that pop with excitement!
Back to Top