There aren't any Events on the horizon right now.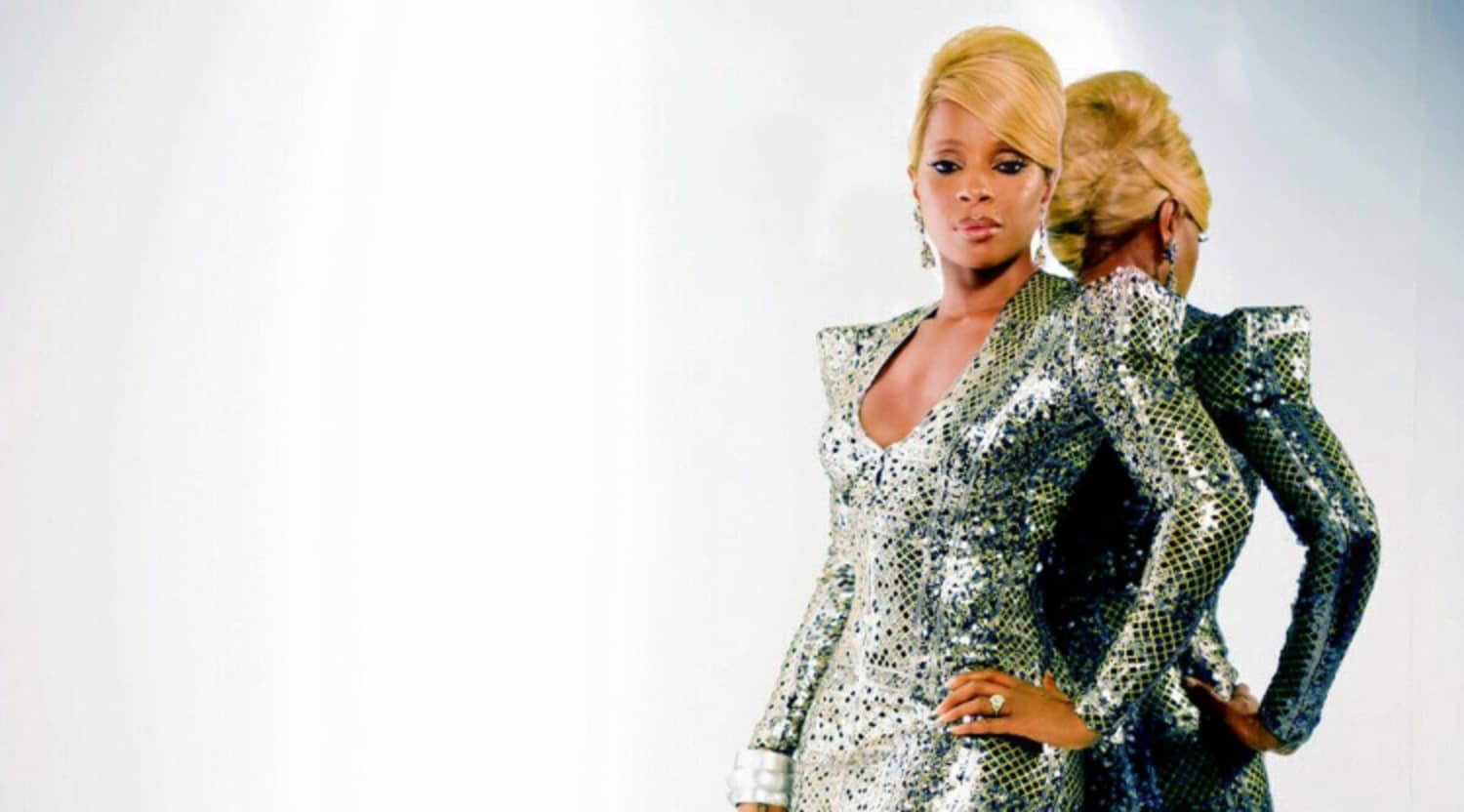 Rovi
Mary J. Blige Tickets
Mary J. Blige Tickets
For more than 30 years, Mary J. Blige's music has spoken to generations of fans. Blige is a singer, songwriter, actress and philanthropist. Having sold over 80 million albums, Blige has also won nine Grammy Awards and four American Music Awards as well as secured nominations for three Golden Globe Awards. VH1 ranked her at No. 9 on its "100 Greatest Women in Music" list. Billboard ranked her even higher at No. 1 as the most successful woman in R&B over the last 25 years. She continues to deliver soulful performances in venues around the country.
Where Music and Acting Collide – Mary J. Blige Crisscrosses Media
Mary J. Blige began her singing career in 1988. A decade later, Blige started pursuing acting roles and is now an acclaimed actress. In 1998, she debuted on the sitcom The Jamie Foxx Show, where she showcased her gospel sound, combining music with acting. Blige also appeared in Prison Song (2001), Strong Medicine (2001), the off-Broadway show The Exonerated (2004), The Ghost Whisperer (2007), Entourage (2007), 30 Rock (2009), I Can Do Bad All By Myself (2009) and Rock of Ages (2012). She was nominated for an Academy Award for Best Supporting Actress for her role in the 2017 film Mudbound.
Where can I buy Mary J. Blige tickets?
StubHub provides updated dates and venues for Mary J. Blige shows. With each purchase backed by its FanProtect Guarantee, StubHub remains the top marketplace for scoring concert tickets.
What can I expect during a Mary J. Blige concert?
Mary J. Blige has 30 years' worth of hit songs. Her setlist showcases her soulful sound combined with her infectious dance tunes. You can expect her to sing "I Can Love You," "Just Fine," "No More Drama," "Don't Mind," "Enough Cryin'," "Love Don't Live Here Anymore" (Rose Royce cover), "Not Gon' Cry," "Share My World," "You Remind Me," "Love Is All We Need," "Love No Limit," "Remanence" and many more. Her current tour also features Nas, and they perform duets that leave fans in awe.
What can I expect at a Mary J. Blige and Nas concert?
Mary J. Blige and Nas are on a 22-date tour this summer. Together, they entertain and inspire fans across the US. Blige refers to Nas as a "prophet" and a person with a message to spread. Their co-headlining Royalty Tour will take Mary J. Blige and Nas on a journey across Canada and the US. From Nas' "One Love" to Blige's "Not Gon' Cry," the co-headlining duo sings their best hits and together produce a concert that is a must-see.
Are Mary J. Blige and Nas appearing near me?
Mary J. Blige begins her tour at the PNC Music Pavilion Charlotte in Charlotte, NC. Blige and Nas continue to entertain the masses from the Mark G. Etess at Hard Rock Hotel and Casino in Atlantic City, NJ, to The Joint at The Hard Rock Hotel in Las Vegas, Nev.
What sort of music does Mary J. Blige sing?
Mary J. Blige's music showcases her gospel roots as a vocalist. She is known for her powerful voice as well as her style of songwriting. Blige's music spans genres and generations, and she continues to redefine soul music using hip-hop and urban contemporary rhythm and blues to create a style all her own.
What artists have similar styles to Mary J. Blige?
While Mary J. Blige has a unique style, her sound and songwriting do draw inspiration from her peers. Artists such as Faith Evans, Method Man, Alicia Keys and the icon Whitney Houston are a few artists that Mary J. Blige fans will also enjoy.
Back to Top
Epic events and incredible deals straight to your inbox.