There aren't any Events on the horizon right now.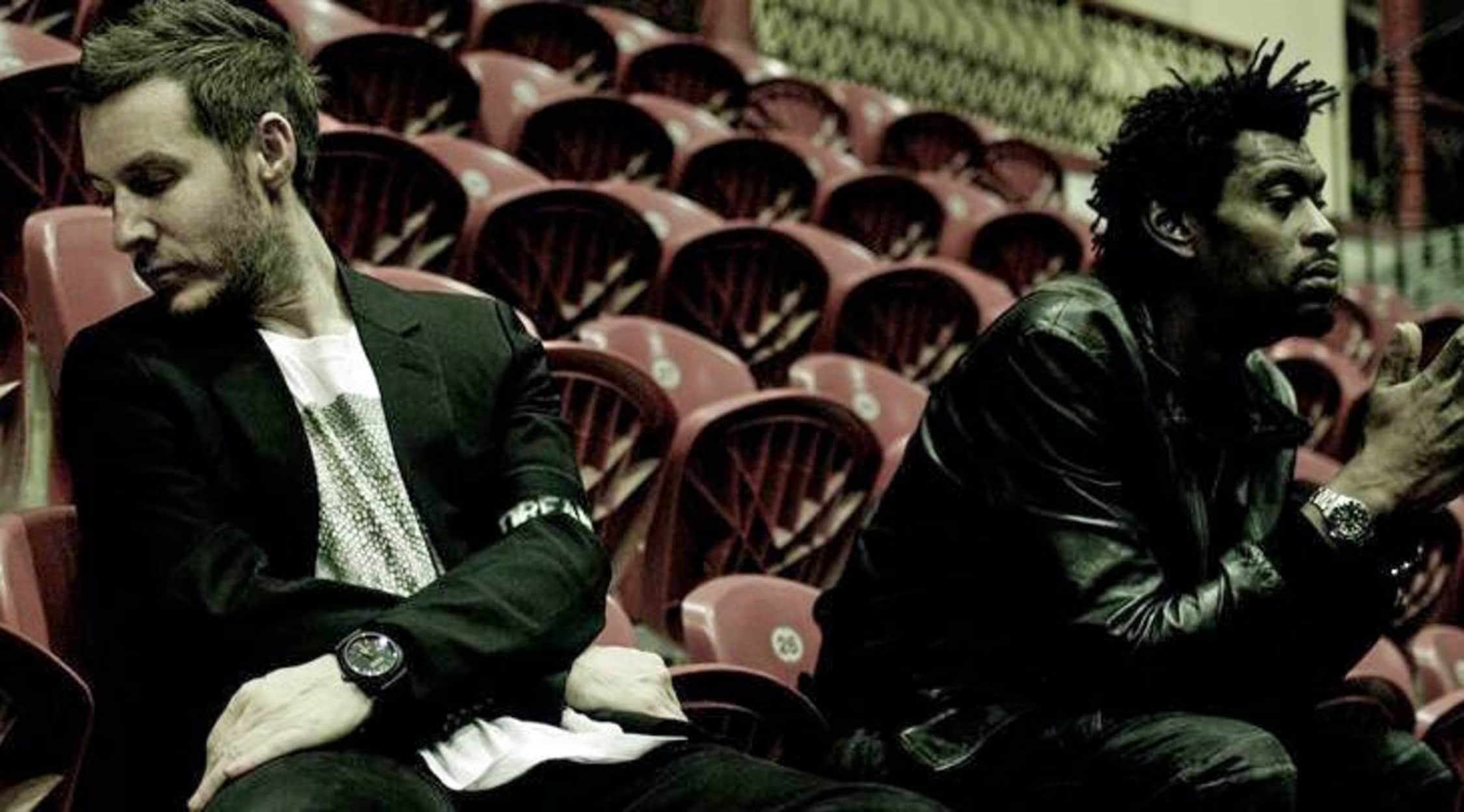 Rovi
Massive Attack Tickets
Massive Attack Tickets
The British band Massive Attack has been a staple on the international music scene for decades now, having formed in 1988 with members Robert Del Naja, Grant Marshall and Andy Vowles. Del Naja and Marshall are the current members of the group and are commonly known by their stage nicknames, "3D" and "Daddy G." Massive Attack's first studio release was the Blue Lines album in 1991. "Unfinished Sympathy" from that release became a chart-topper and later came in at No. 63 for the "greatest song of all time" in an NME poll. Massive Attack has won several awards and released five studio recordings that have sold a combined 11 million copies across the globe.
The Sheer Scope of Massive Attack
Del Naja began his musical career as a rapper after dabbling in graffiti art for some time. Marshall and Vowles were already accomplished DJs at this time, and the three met while playing as part of a collective of various artists known as The Wild Bunch in the mid-1980s Bristol, UK. Thanks to support from Swedish rapper Neneh Cherry at the time, the group signed a deal with Circa Records for a six-album contract. The band fractured in 1999 with the departure of Vowles and, in 2001, of Marshall, but the latter returned in a studio capacity by 2005. Massive Attack's unique sound blends elements of reggae and soul into both the music and lyrics.
Where can I buy Massive Attack tickets?
When you want to purchase tickets for a Massive Attack concert, doing so at StubHub is the way to go. StubHub even has a convenient mobile version if you need to grab tickets quickly when you are away from your desktop, and StubHub's FanProtect guarantee ensures that you are protected if the venue of your choice has to cancel for some reason.
What are some popular Massive Attack songs?
In addition to the band's famous "Unfinished Sympathy" single, Massive Attack has gained widespread popularity due to tracks such as "Protection" from the album of the same name. The song won an award for Best Dance Act at the BRIT Awards. Other famous titles include "Dissolved Girl," "Teardrop" and "Angel" from Massive Attack's Mezzanine release.
Did Massive Attack win any awards?
Over the years, Massive Attack's members managed to snag several prestigious awards thanks to the band's unique style and popularity. Massive Attack won two Edison Awards, one of the oldest musical prizes known, and won a Danish GAFFA Award for the "Teardrop" music video. In 2009, Massive Attack received widespread recognition and was given an Outstanding Contribution to British Music award.
What can I expect from a Massive Attack live performance?
Massive Attack concerts are usually known for being rather psychedelic in atmosphere. This is partially thanks to the basslines, orchestral accompaniment and distorted guitar effects the group uses on many of their tracks. Massive Attack contributed heavily to the British dance music scene, being one of the pioneers of what would eventually be termed "trip-hop." Many of their concerts set an exuberant, almost frantic pace.
Did Massive Attack work on other projects?
Del Naja created several pieces of art that have been used in various Massive Attack music videos. London's Lazarides gallery held an exhibition of much of this artwork in 2013. In addition, the group collaborated with United Visual Artists and Adam Curtis to create a special event to screen a film by Curtis that included a soundtrack made by Massive Attack.
What artists or groups are similar to Massive Attack?
Fans of Massive Attack might also enjoy Portishead and Morcheeba.
Will Massive Attack play any venues near me?
The group currently has tour dates set up around various venues across North America. You can take a look at Massive Attack's schedule and grab tickets at StubHub for live performances in places like Chicago, Detroit and Montreal.
Back to Top