We didn't find any Events nearby, but here's what's happening in other cities.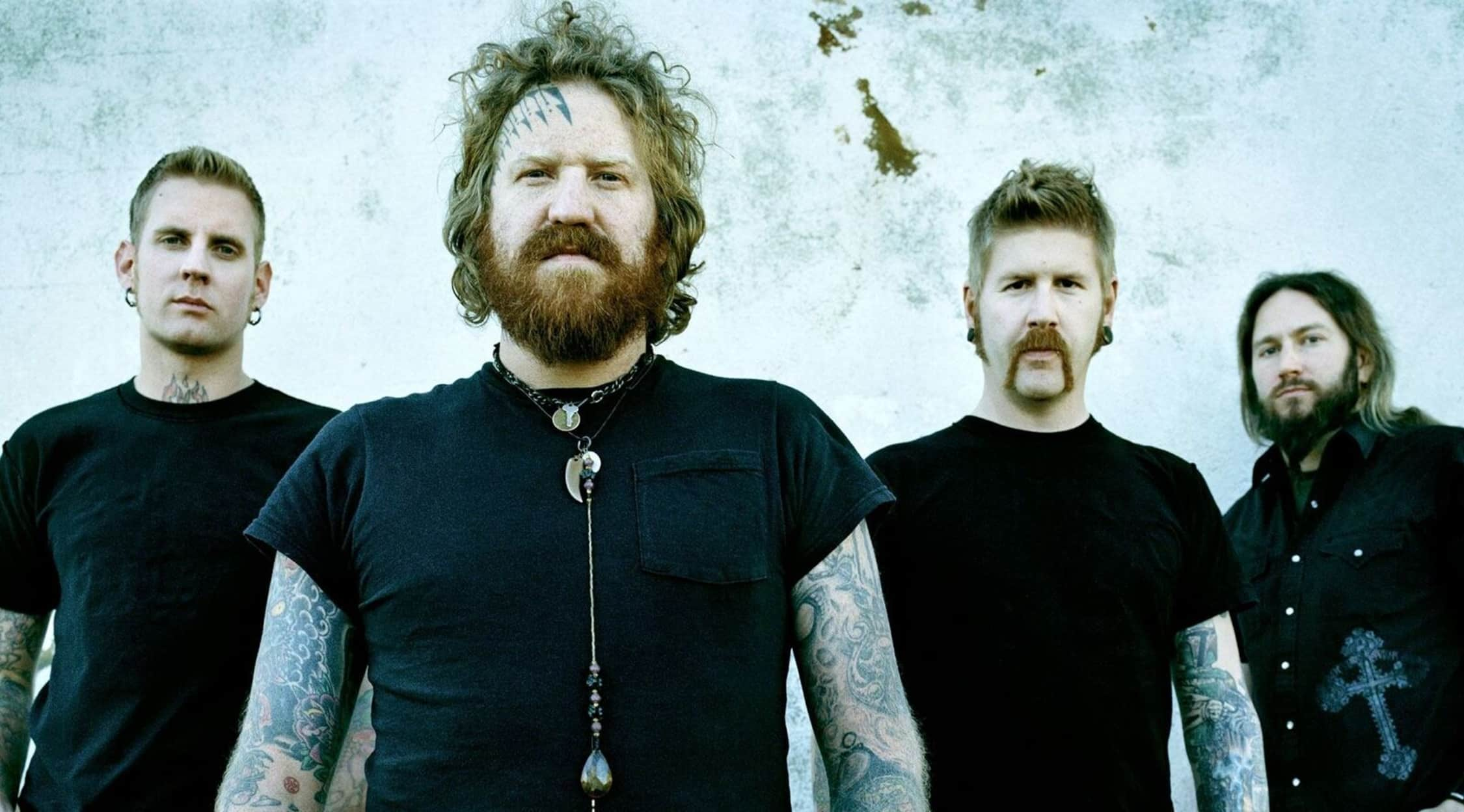 Rovi
Mastodon Tickets
Mastodon Tickets
As decorated as it is experimental, Mastodon stands as one of the most celebrated bands in the history of American heavy metal. This band is unique not just for its stage presence and incredible musical stylings but also because of its lineup. All four members have been playing together since the band's formation in 2000. The band has been nominated for a tremendous number of awards over the years, winning various Metal Hammer Golden God Awards in the category of Best Album and Best Live Band. The band still tours regularly, and fans are always on the lookout for tickets to the group's high-octane shows.
The Call of the Mastodon
Mastodon first came together in Atlanta, Ga., in 2000. The bandmates who got together to form Mastodon found that they all shared a mutual love of sludge metal, and the guys found it easy to continue working with each other at almost every creative turn. After recording demo albums and its first EP titled
Lifesblood
, the band came together to develop its first full studio album,
Remission
, in 2002. The album was very well received and encouraged the band to continue its journey. The band's steady fan base grew faster with the release of its second album,
Leviathan
, which was a concept album loosely based on Herman Melville's famous novel,
Moby Dick
. The album saw critical acclaim and launched the band forward into mainstream fame. As the band developed on the scene, many other artists saw them as a driving influence for their own music, and Mastodon became a household name in the heavy and progressive metal scene.
Where can I buy Mastodon tickets?
Have you always wanted to catch a Mastodon show but weren't sure where to grab tickets? When you visit StubHub, you have the chance to browse through the largest ticket marketplace, and StubHub offers both mobile and desktop options to safely and easily purchase the tickets that you need.
Can I find any Mastodon concerts near me?
Mastodon is frequently touring, and because the band is planning on releasing new albums in the future, fans can look forward to catching a specialized album tour on the horizon. Mastodon is currently finishing up its 2019 tour in October, and fans should be sure to keep up-to-date with the band to learn about concerts in the future.
What can fans expect at a Mastodon concert?
For those who are expecting a showier concert with lots of pyrotechnics and theatrics, Mastodon may not be their cup of tea. Mastodon is famous for being extremely faithful to the studio versions of its songs, which can be perfect for those who want to have the live experience of some of the group's favorite hits. Fans who want to check out the concerts to hear an incredibly skilled band play and match studio performance will love these concerts.
What type of music does Mastodon play?
Mastodon is deeply based in heavy metal, but it has also successfully branched out into a number of experimental styles over the years. There are many elements of grunge, psychedelic metal, progressive metal, sludge metal and groove metal in the band's songs as well, and each album may be characterized differently based on the band's inspirations at the time of creation.
What are some popular video games that feature Mastodon's music?
A lot of Mastodon's music appears in video games because of the sheer energy delivered in every studio performance. The song called Crusher Destroyer makes an appearance in
Tony Hawk's Underground
, and Colony of Birchmen is used in the
Saints Row 2
soundtrack.
Who influenced Mastodon's musical style?
Mastodon lists a number of classic alternative metal and sludge metal influences as some of its biggest inspirations in music. Two of the biggest bands that helped influence Mastodon include
Alice in Chains
and
Neurosis
. Other massive names in the industry that influenced Mastodon include Iron Maiden, Deftones and Thin Lizzy.
Back to Top